DC Metro Maternity believes that when mothers feel good about their birthing decisions, they make decisions based on purpose, not pain.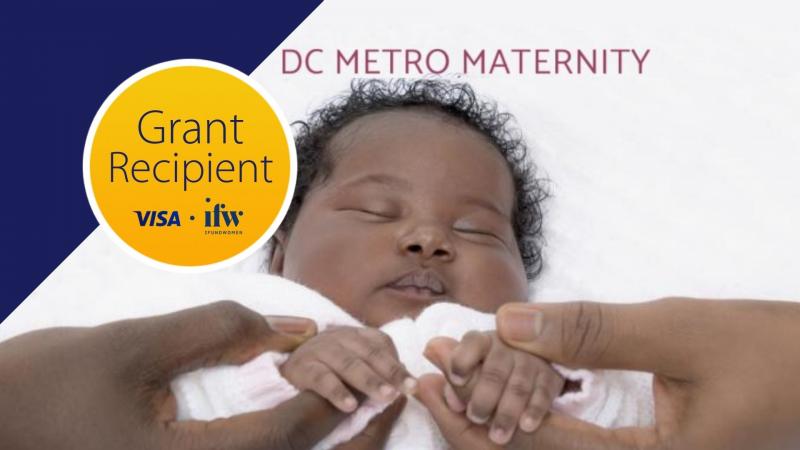 Project Description
Despite the highest healthcare spending in the world, the US has some of the worst maternal health outcomes across the globe. Every 12 hours, a woman dies in childbirth, and Black women bear the brunt of this. The statistics are especially bad in the nation's capital and surrounding areas, where rates of maternal mortality are twice as high as the nation's average.
Black women hear these statistics frequently, and creating an incredible amount of fear among Black families during what should be a beautiful exciting time. 
Our solution & impact
DC Metro Maternity is changing the way women and couples see birth and the postpartum period by ensuring that expectant mothers feel understood and empowered throughout pregnancy, birth, and postpartum, rather than fearful, isolated and overwhelmed.
As doulas, we provide knowledgeable, nonjudgmental, and dependable companionship as women step into motherhood.
Our classes provide access to unbiased, accurate information so they can make well thought personal decisions for themselves and their babies. Our labor support ensures that families have continuity of care through pregnancy and in the hospital until their babies arrive. And our postpartum doulas ensure that the adjustment in the first year of life for parents and babies is well supported. 
Our mission & values
Serving the Washington DC Metro Area, DC Metro Maternity specializes in supporting women of color to successfully navigate the birthing and postpartum process. We are all doulas of color, and and the core of DC Metro Maternity's work is helping expectant and new parents feel good about the birthing and postpartum process by working with a thoughtful, proactive, and attentive doula.
Black families should feel safe, healthy and happy as they welcome their children into the world. When mothers feel good about their birthing decisions, they make choices based on purpose, rather than pain. 
Funding will allow us to improve our visibility, reaching more families. It will also enable us to improve our online offerings, as virtual support is especially important to increase access to support. 
Learn more about DC Metro Maternity's work at www.dcmetromaternity.com.
Updates
The Campaign FAQs
Frequently Asked Questions:
What is a doula? 
A doula is a non-medical support person, who connects with a family during pregnancy and can continue working with clients through their postpartum period. The doula provides support by being present throughout labor, educating the laboring person on their options, and ensuring there is constant emotional support. 

Monetary Contribution
$10,000
Monetary Contribution
1 Supporter
Select this reward
Rewards
Monetary Contribution
1 Supporter
Select this reward