100 Natural + Ethical Beauty Products from Haiti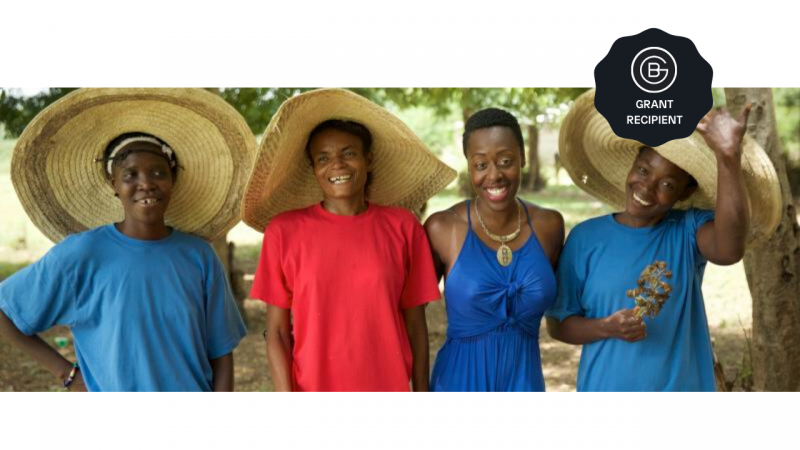 Project Description
What is the mission of your company or project?
Kreyol Essence is a clean and wellness-based beauty brand that brings natural hair, skin, and body products from Haiti to the world. Our no waste formulations are made specifically for those with dry hair, dry skin and textured hair. As a social business, we are maniacal about creating jobs, protecting and conserving the environment and empowering diverse women.
Describe the problem you are solving.
According to the American Academy of Dermatology, 40 percent of women have visible hair loss by age 35. Women's biggest hair and skin complaint is damage and dryness (38 percent) followed by hair frizz (31 percent). Thirty-five percent of American women would rather have great hair than great sex; 22 percent of women having bad hair days say they fight more with their husbands/partners; and 18 percent won't leave the house.  60% of women identify as having textured hair (wavy, curly, kinky). Women are looking for natural solutions to their hair, skin, and body ailments.
What is the market size/opportunity?
The market for natural hair products for those with curly hair is $31B in revenue and is stable, even in a down economy. 68% of the US population has textured hair and she spends on average 63% more on products than her natural counterparts.
Castor oil and its derivatives, the foundation of the Kreyol Essence product portfolio, are currently yielding $10B in global revenue. Currently, an ultra-refined version of castor oil is imported to the U.S., Japan and Europe from China, Brazil and India.

The wellness industry is a 134billion global market in and projected to grow to 198 billion in 2022.

 

What is your company/product about and how does it solve the problem? 

Haitian Black Castor Oil (HBCO) and Haitian Moringa Oil (HMO) as core ingredients in product formulations. Haitian Black Castor Oil has Omega-9 fatty acids, an emollient naturally rich with vitamin E, and is considered the most hydrating botanical oil on the market. Ninety percent of the castor oil contains

ricinoleic acid

which studies reveal inhibits DHT. DHT is known to cause baldness. HBCO is the only oil to have ricinoleic acid and our traditional Haitian processing preserves the effectiveness of the oil.
Moringa Oil known as the

"Tree of Life", is the most nutrient plant in the world. This oil is light and rich with over 90 vitamins including vitamins A and C, and a high level of oleic acid. It deeply penetrates skin and delivers nutrients perfect for face, scalp and hair.
Why are you seeking funding and how will you spend the funding?
Kreyol Essence seeks to raise capital for working capital to fulfill orders, marketing and capital expenditures to scale production.
Who is on your team?
The core management staff consists of: Yve-Car Momperousse -CEO, Stephane Jean-Baptiste- Chief Operating Officer, Ryan Curran, CPA. JD - Finance, and Johnny Celestin- Haiti Operations. Together, this team has over 30 years of business, operations, finance and marketing experience.
Updates
GingerBread Capital
06/18/2020
Monetary Contribution
$10,000
Monetary Contribution
1 Supporter
Select this reward
Rewards
Monetary Contribution
1 Supporter
Select this reward