Discovering and Connecting Talents for Greatness.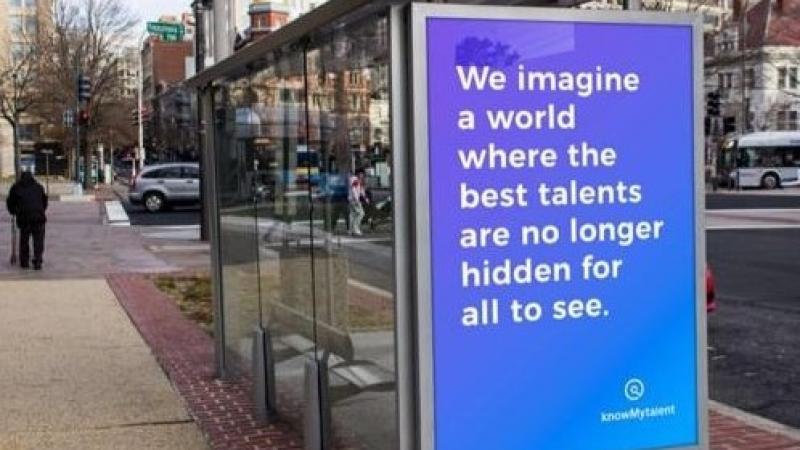 Project Description
What is the mission of your company or project?
KnowMyTalent was created to give Talents the opportunity to stand out from the crowd and to help Scouts identify new stars to come. 
Describe the problem you are solving.
 Talents spends time and money waiting on auditions to showcase their talents.
Undiscovered Talents become depressed, hopeless and frustrated.
Scouts and Talent Discovery agencies deals with long travels and erratic discovery process to find a talent.
Lack of talents categorization makes it difficult for users to find talents on Facebook, Instagram, Youtube or any social media platform
Talents depend on large number of followers on their social media handles for their talents to be seen. 
What is the market size/opportunity?
The World Scout Bureau estimates between 20 - 40 million Scouts worldwide, Italy and Nigeria have a record of over 200,000 Football Scouts and Agents.
There are over 50 Million Active Channels Daily on YouTube and 90% exhibits talents and skills, channels related to football generates over 22.6 billion views yearly on YouTube.
75% of Businesses use the Internet to Advertise their products or services, every month, Facebook has over 5 million adverts, Instagram has 2 million, LinkedIn and Twitter have 3.5 million and 4 million respectively.
Over 3million Music Producers in Italy and Nigeria that can use our platform as a channel to discover musicians
There are also 80 million unrecognized Footballers and Singers in Europe and Africa, 560 million talents in general in Europe and African and 2 billion talents worldwide.
Record companies are estimated to invest USD $4.36 billion yearly in artist and repertoire combined with marketing, the sports industry is worth $620 billion, music is worth $1.8 trillion while Fashion and Dance is worth $1.2 trillion and $78 billion respectively
We recently launched a prototype of the web application and we presently have over 2,000 registered users on the playform.
Partnership with Scouts Agencies, Record Producers and Football Academies with attract Talents to the platform.
What is your company/product about and how does it solve the problem? 
KnowMyTalent is a social media platform for Scouts and Talents discovery, users signup on the platform by visiting the website or downloading the App, they create their profile as a Scout or Talent by selecting their category of talents, either sports, music, dance, art, comedy, etc.
Then, they upload videos or images of their talents to their profiles, every uploads can also be seen at the homepage of their respective category of talents, Scouts can announce for auditions using a start and end date at the audition page which can either be a voting or non voting type of audition, talents of that category can apply for the auditions using videos or images. Scouts can also screen for talents by selecting age, location and sex to help them better select their desired specifications of these Talents.
Unlike other social media platforms, KnowMyTalent makes talent discovery convenient and faster for everyone, when one is looking for a singer within their location, all they need to do is go to the music category and type singer, location, sex and age, and every talents that falls within those specifications will be shown for them to contact.
Users on this platform can chat and send messages to other users, they can send friend request, comment, like and also share uploaded post to other social media accounts like facebook, twitter, etc.
Why are you seeking funding and how will you spend the funding?
I recently launched my startup and have about 2,000 registered users.
My CAC is less than $1 for 1 user, i am seeking funds to help advertise KnowMyTalent so as to increase my number of users, also, would like to partner with Scouts, Music and Movie Producers as well as Talent seeking agencies so they can use KnowMyTalent as a platform for their talents search and auditions needs.
Finally, seeking for funds build my team and employ a developer.
Our Team Comprises of 2 Staff, 1 Advisor and 1 Mentor, we are currently working on expanding our team. 
Staff 1: Founder/CEO - Kelly Chidi-Ogbonna is a graduate of Statistics with a Post Graduate Diploma in Training and Development, she also has a Diploma in Business and Entrepreneurship, she is a certified Oracle Database Administrator and has 11 years working experience as a Career Counselor, she is very passionate about helping people realize their dream and develop their talents.
She is married with 3 kids, Her Husband is a football scout who has helped young players in Italy become professionals, the challenges he goes through in discovering talents conveniently is what inspired her to create KnowMyTalent.
She has been nominated as a Brave Founder by the Southern Europe Startup Award for being an inspiring Migrant Startup, she also won a Startup Pitching competition as the Best Female Startup, an award issued by the Lean in EU Business Women.
Staff 2: Software Developer-  Covenant I. Chukwudi is a Software Engineer with over 5 years of working experience in establishing, leading, and working with cross-functional teams in e-payment & retail intelligence industries. He has strong technical knowledge of Enterprise Solution Development, and scaling distributed cloud-based applications which makes him the great software developer behind the Web and Mobile Application of KnowMyTalent. 
Some of his skills includes
 ● To build and engineer large scale microservices in golang that utilizes grpc for inter-service communication.
● To build full-stack cloud based applications using ReactJs, Redux, Nodejs and mongoDB.
● To design and engineer datastores that are optimized for large scale query needs using CassandraDB.
● To utilize Kubernetes and Docker to build highly scalable containerized devops infrastructure.
● To build pipelines & CI-CD environments using Circle-Ci and Gitlab CI.
● To utilize Terrafrom to version infastructure and automate most activities.
● To build applications that successfully integrate with other platforms such as NIBBS (Banking), SAP B1, SAP A1 and Microsoft dynamics Nav.
Covenant also developed the retail software for Tradedepot, which is being used by large FMCGs across Africa.
Advisor: Michael Olorunninwo has a deep expertise in strategy consulting (KPMG), finance and business operations, with experience in designing and managing growth, international market expansion, operations and financing strategies for startups and large corporations. His expertise includes strategy analysis and development, business research, investment and market due diligence, financial and economic modelling, business operations and business process reengineering. 
Michael serves as Co-Director of Investments at Stanford GSB Impact Fund, lead sourcing, due diligence and evaluation of 100+ potential investments.
Michael co-founded QAspen and led its strategy and fundraising engagements for SMBs and startups, advising on strategy, investment readiness and organizing accelerator programs in partnership with Unreasonable Institute, Mercy Corps, 1776.vc, Lagos Angels Network, EchoVC and PwC.
Michael has a Masters in Management from the Stanford Graduate School of Business and a BS degree in Insurance and Risk Management.
Mentor: Luigi Leonetti is the Founder and Managing Director of LEOnet, a strategic and consulting firm with focus on internationalization, business development, improve performance in sales, marketing and organization as well as development in human resources.
Since 2017, He has been a professional mentor and a member of AssoMentori (Italian Professional Mentors). He offers his experience and expertise in providing support and inspiring business professionals to help them grow.
Luigi is a graduate of Agricultural Science from the University of Pisa.
In his career, He has served as consultant, general manager, director of exports for large companies like Coca-Cola Sibeg, Coca-Cola Helleni Bottling Company, FIAT Geotech, Ferrero International S.A and many more. He has managed sales in several countries including Kazakhstan, India, Mozambique, Turkey, Israel, Caucasus and Central Asia. 
Thank your backers and make them feel appreciated!
I want to thank you so much for supporting this campaign and helping Talents all over the world be the best they were born to be.
Updates
The Campaign FAQs
Frequently Asked Questions:
How does it work?
This platform serves as a disintermediator between Talents of various categories and Scouts, Music Producers, Talent Management Agencies or anyone looking for talents around them, all you need to do is visit our platform, select the category of talent you seek to find and search by location, age and sex, and every registered talent within the mentioned category will be revealed for you to connect with.
How much does it cost?
It is a free platform 
How do you generate revenue?
We generate revenue from premium fee for Scouts who wants unlimited access to talents, sponsored paid adverts, eye ball to eye ball google ads.
How many users to you have presently?
We currently have about 2,000 registered users on the platform.
Monetary Contribution
Would make a shout out on our social media pages thanking you for supporting us
0 Supporters
Select this reward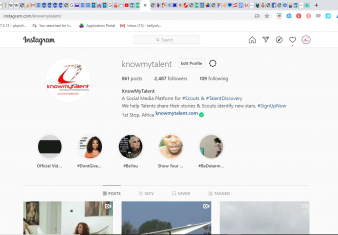 20.00 USD
Thank You Shout Out
Would make a shout out on our social media handles thanking you for your support.
0 Supporters
Select this reward
Rewards
Monetary Contribution
Would make a shout out on our social media pages thanking you for supporting us
0 Supporters
Select this reward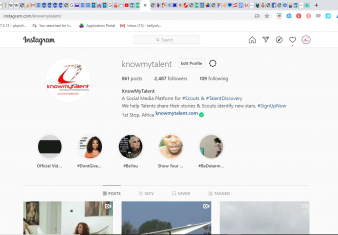 20.00 USD
Thank You Shout Out
Would make a shout out on our social media handles thanking you for your support.
0 Supporters
Select this reward