The past deserves a future.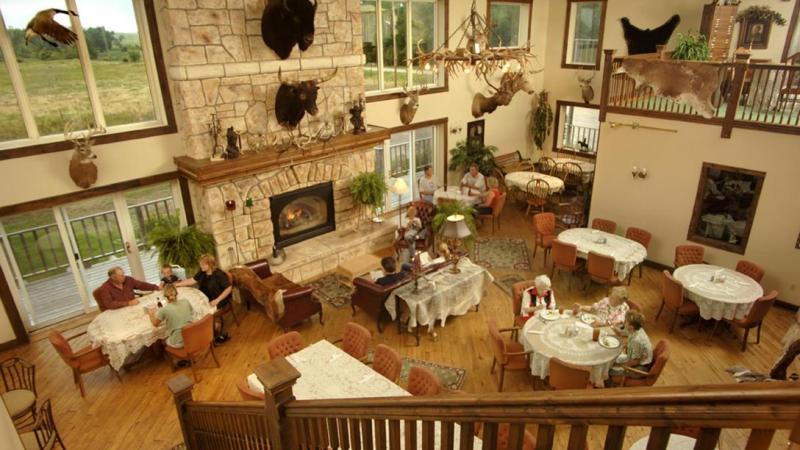 Project Description
Nestled in the Nebraska Sandhills, where only the hardiest plants, animals, and people  thrive, Uncle Buck's Lodge is a one-woman venture to keep the frontier way of life alive. Marilyn Rhoades, whose family has owned and operated a nearby ranch since 1881, keeps this extraordinary lodge going almost single handed. With just a bit of casual help to clean and carry, she greets the guests, cooks the meals, makes up the rooms, and shares a way of life that has taproots in the American past. Her guests come from far and near, for purposes as diverse as hunting, eco-tours, and birdwatching, but all of them leave deeply touched by her unique hospitality.

Sadly, the Covid-19 pandemic has virtually cut off her income during what are normally her peak months of occupancy in the spring. Having no regular employees, her business does not qualify for state or federal emergency assistance. Unless others help her through the crisis, one of the few women-owned businesses in the vast rural stretches of the Great Plains may disappear, and with it an opportunity for city-dwellers to connect with a unique landscape, history, and culture.

As some restrictions fall, visitors are beginning to return, drawn in part by the knowledge that to date no Covid case have been found in this sparsely populated county. Raising $20,000 would pay off the losses incurred over the past four months and enable Uncle Buck's Lodge to keep going.
Updates
The Campaign FAQs
Frequently Asked Questions:
Please, replace this example content
Monetary Contribution
$25
Marcia A White
06/29/2020
Monetary Contribution
$25
Monetary Contribution
$200
Monetary Contribution
$10
Monetary Contribution
$50
Monetary Contribution
$50
Cece Hendrickson
06/23/2020
Monetary Contribution
$100
Monetary Contribution
$300
Monetary Contribution
9 Supporters
Select this reward
Rewards
Monetary Contribution
9 Supporters
Select this reward