Made for curls, coils, and kinks... but great for all hair types!
Project Description
We're the Stirrup Sisters and the women behind KAZMALEJE (pronounced cosmology), LaTrice, LaToya, and LaTasha!
Over the years, we have heard stories from fellow curly girls about how stressful and time-consuming the maintenance of their naturally curly, coily, wavy hair can be, especially when it comes to detangling. As consumers, we have our pick of creams, puddings, soufflés, and everything in between. However, the same level of variety does not apply to hair tools, as there is a distinct lack of quality options that are made specifically for textured hair. Instead of waiting for a well known brand to create a tool designed for us, we took it upon ourselves to create the solution.
Say goodbye to industry-standard hair tools that snag and rip through your delicate tresses; and say hello to a fresh solution that will allow you to quickly ease through detangling with minimal stress on your hair!
Meet our 5-Star customers rated KurlsPlus Detanglers, featuring our Pick, Comb, and Paddle Comb. Each hair tool was specifically designed to meet the unique needs of those with curly, coily hair but work great for all hair types, extensions, and wigs. 
From the shape of the seamless teeth to the curve of the handles, we've created tools that not only looked stylish but deliver on function. 
When it comes to curly hair, one size does not fit all. Every curly girl, gent, and kid has unique needs and wants hair tools that complement their hair care regimen. Flimsy hair tools that break easily or have extremely thin teeth only lead to frustration. That's why we designed our patent-pending KurlsPlus Detanglers with seamless, conical shaped teeth to work with your curl pattern, not against it. We also included comfort grips to give extra control and alternate ways to hold the combs. 
Thank you so much for your interest and support. Our line of KurlsPlus Detanglers is just the beginning of what we see KAZMALEJE becoming. Your support will help us to realize our vision and bring creative, lifestyle amplifying tools, and accessories to the market.
To purchase and learn more, please visit us at https://www.kazmaleje.com/. If you have any questions, please do not hesitate to contact us at hello@kazmaleje.com.
The Campaign FAQs
How did KAZMALEJE start?
KAZMALEJE is a company started by three sisters, LaToya, LaTasha and LaTrice Stirrup, who took it upon themselves to solve a problem they continued to face along their journey to reconnecting with their natural hair texture. Like many black women in America, their hair was chemically straightened at a relatively young age. Therefore, they were well versed in how to take care of chemically straightened hair. Then starting in 2008, each sister sequentially began what is called "the natural hair journey." However, this process is not as simple as getting a haircut. It requires much trial and error (with a mix of bad hair days) to figure out the perfect combination when it comes to styling products, hairstyles and maintenance techniques. During this process, they became acquainted with a very common pain point for many with naturally curly, coily hair - the detangling process. Those with textured hair know the myriad of issues that come along with trying to detangle curly hair without excessive damage and/or disrupting the curl pattern. Having tried various wide tooth combs, the sisters were frustrated with the amount of hair that would come out during detangling and styling. Then one day the proverbial light bulb came on - what if they flipped the scenario and redesigned the comb to better work with curly, coily hair types? They created a rapid prototype using 3D printing technology, tested it against their combs that were purchased from various retail stores and found a huge difference in the amount of hair left in their prototype comb in comparison to the store bought combs. That was the beginning of KAZMALEJE.
How do you pronounce KAZMALEJE?
KAZMALEJE is actually the phonetic spelling of the word COSMOLOGY, which is used to describe various theories and cultural accounts on the origin as well as evolution of the universe.
Why and when did you launch your crowdfunding campaign?
KAZMALEJE was started as a solution for a community of consumers. Therefore, the sisters wanted to incorporate the community in the start of the business so that they are as invested in the success of the business as the co-founders. The crowdfunding campaign was in June 2018 and the funds went towards manufacturing costs. 
Are you currently selling your products?
Yes, visit www.kazmaleje.com to purchase your hair tools. 
Why should I support?
KAZMALEJE's crowdfunding campaign is the perfect campaign for you to support if you believe in the vision, identify personally (or have a friend or loved one who identifies) with the need for hair tools made for curls and/or understand the importance of empowering women-owned businesses.
Over 30% of all businesses in the US are now owned by women and black women are the fastest growing group of entrepreneurs. However, there are still disparities when it comes to women entrepreneurs securing traditional funding. iFundWomen is a platform that looks to fill the gap by empowering women to start and grow better businesses.    
How can I get others to support?
On the main page of our campaign is a SHARE PROJECT button. Please feel free to click that button and share our campaign across all of your social media channels as many times as you like.  
All campaign backers will receive an email with templated copy and images that can be shared via email and/or on social media. KAZMALEJE wants to be sure all supporters have the tools to spread the word to their family and friends.
Another surefire way is to tell a friend. In our digitally-led era, word of mouth still works wonders.
And of course, follow @kazmaleje on all social channels (Facebook, Instagram, Twitter, YouTube), comment, like, and share all posts.
Do we have options for retail?
Yes. We offer a retail starter kit for smaller/independently owned beauty supply stores as well as wholesale pricing. Please email hello@kazmaleje.com to learn more.  
Can I use the combs if I have straight hair or extensions?
Absolutely! Our combs are made to detangle curly hair, so imagine how great they will work on straight hair or extensions. 
What if I have additional questions?
If you have any additional questions, please contact: hello@kazmaleje.com.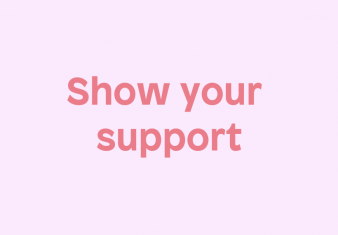 Monetary Contribution With No Reward
Thank you for supporting our vision!
10 Supporters
Select this reward
Rewards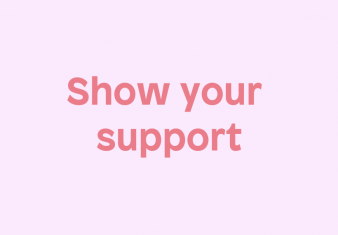 Monetary Contribution With No Reward
Thank you for supporting our vision!
10 Supporters
Select this reward