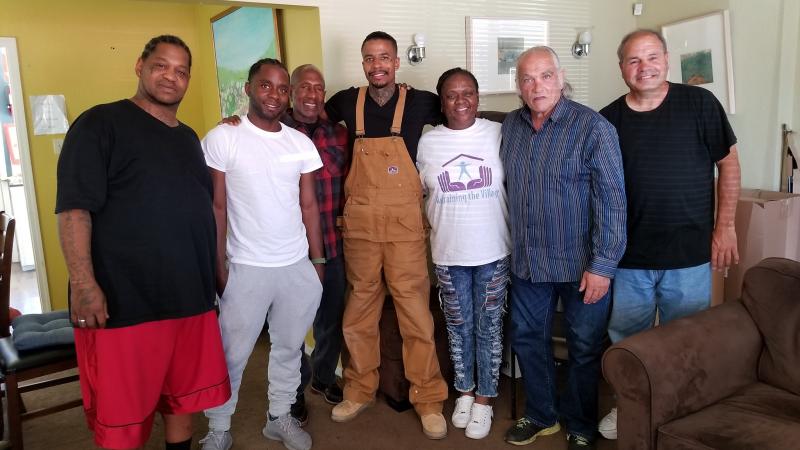 Project Description
What is the mission of your company or project?  

Retraining the Village's mission is to reduce homelessness by 30% over the next 3 years, by providing stability, increased income, financial literacy, basic daily needs, supportive programs and reduce recidivism.
Describe the problem you are solving.
Homelessness 
What is the market size/opportunity?
Homelessness has increased by 21% and up to 24% in the Central Valley. There are 9,734 homeless families and individuals in the Bay Area.
What is your company/product about and how does it solve the problem? 
Retraining the Village shelters Chronically Homeless men that are suffering from Mental Health and addiction disorders. RTV provides, a solution through the structure of education, employment, the experience of independence by holding them accountable for their lives through groups, responsibilities, and counseling.
Why are you seeking funding and how will you spend the funding?
Retraining the Village is seeking funding of 10,000. Operational/program cost. Budget $3,000 will support 1 homeless male through 11 weeks of career development at a local career center. $2,500.00 will support program cost for the peer mentorship counseling for up to 3 months, $4,500 operational cost.
CEO/Founder Halley Crumb is a longtime resident of East Palo Alto and San Mateo she created RTV in 2012 after retiring from the Department of Veterans Affairs. Mr. Toure Carter (Chairman of the Board) is an Ex-coach Stanford Cardinal 2018 and currently works in Major Gifts at the University of Stanford, Stanford Ca. Mrs. Theresa Johnson (Secretary) is a CCAPP drug counselor and a Mental Health Specialist who has over 20 years of experience in the BHRS counseling. Tanya Napps (Development/Strategic Planning) background works for Stanford Major Gifts, Princeton James (Treasure) background I.T and Marketing. Mr. Chuck Schulle (Board Member) who has vast education in Non-Profit Management, Mr. Joseph Johnson (Board Member) specializing in Paralegal Degree. Mr. Christopher Grantham (Chief Financial Officer) operates Syncs Financial Consulting, Mr. Darryl Stubblefield (Board Member former Secretary)
Thank your backers and make them feel appreciated!

to Thank you in advance for your support, we will ensure, that your donation will be utilized as we requested. Our goal is to continue to provide excellent service in our community and to share with the Social Media those who are contributing to this great cause

Please, replace this example content
Updates
Monetary Contribution
0 Supporters
Select this reward
Rewards
Monetary Contribution
0 Supporters
Select this reward