The Sacred Lounge encompasses everything that is most sacred to me: our environment, my community, and the people around me.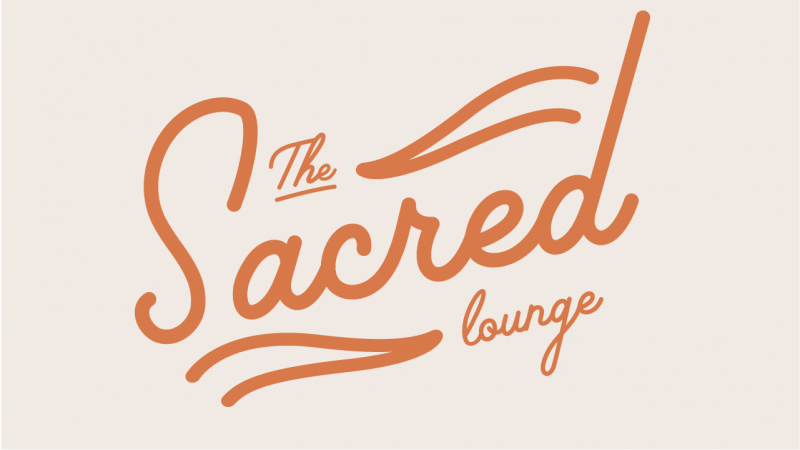 Project Description
Coming soon to Nashville, TN: A Palm Springs inspired tea shop, lounge & bar!
Mother Earth is sacred. That's why sustainability is at the heart of what we do. Everything we serve is good for you and good for the earth.
Our food and beverage menu will be limited and seasonal to have a low environmental impact and lower inventory expenses.
Sacred will specialize in eco-friendly cocktails & espresso-free lattes, such as a turmeric diner latte, Yerba mate, and cold brewed hibiscus tea.
Additionally, our employees are sacred to us and we take "your front line determines your bottom line" to heart. By investing in the growth of our employees through personal development benefits, we expect to have a stronger connection with our customers and community as a whole.
Ultimately, our lounge is a sacred space the promotes the growth of our employees and community, while setting an example as an eco-friendly business.
Who's behind The Sacred Lounge?
I'm a Nashville native, a self-growth enthusiast, and someone who cares deeply about the environment, my community & the people around me.
The Sacred Lounge encompasses everything that is most sacred to me.
We are living in a time where the veil has been lifted & we're finally seeing the truth:
Our society is hurting. Our environment is hurting. WE are hurting.
I firmly believe that healing the world begins with healing one's self. The summer of 2018, I, as I refer to it, turned myself inside out. It was undoubtedly the darkest time of my life, but I emerged more myself, more full of joy, and more willing to acknowledge the pain that exists both within me and within our world.
My darkest days led me to this very moment: in fervent pursuit of my dreams. I want to reclaim what's sacred & I want you to help. Thinking about everything that is wrong with our world can be overwhelming, but change begins by taking the next right step. And then the next. And then the next. The Sacred Lounge is my next right step, and in time, I hope it can be yours as well.
Things you can catch us slingin':
- Seasonal small bites, savory oatmeals + sandwiches
- Turmeric lattes, blue "unicorn" lattes + loose leaf teas
- Organic & sustainably produced cocktails + beer & wine
What you won't catch us slingin'? Espresso.
Even coffee lovers can find something they love. 
Don't believe us? Take our quiz to find your perfect drink!
Updates
The Campaign FAQs
Frequently Asked Questions:
What else can we expect from The Sacred Lounge?
Cocktails made with liquors that are organic & have eco-friendly packaging, locally sourced beer and wine, savory & sweet oatmeal and other yummy & seasonal small bites.
How is The Sacred Lounge going to help support the community?
Our lounge will be a sacred space for our community where anyone can show up anytime as they are.
As global citizens, we have a responsibility to take care of ourselves, each other & our community. Enter The Sacred Lounge video series. We'll be sitting down with various members of our community to discuss the topics we find to be most sacred: grace, education, food security, anti-racism, freedom, feminism, & so much more. Our goal is to provide a platform for the organizations that support our community to share what is sacred to them and how The Sacred Lounge & our customers can help to protect those things.
Will The Sacred Lounge be an awesome employer?
You betcha! 
Our employees are encouraged to explore new interests, while maintaining the security of their base role. Upon hiring & during monthly check-ins, we'll invite our employees to share what they're passionate about and what their interests are beyond their standard job duties. From there, we'll work to expand and adapt their role to be aligned with their personal career goals. (For example, if an employee is pursuing photography, we'll provide them opportunities to shoot social media content for us.)
We also believe in the growth of our employees outside the four walls of The Sacred Lounge. That's why our employees will receive personal development benefits. On a monthly basis, we'll host seminars featuring experts from various industries to educate our employees & provide a networking opportunity. Additionally, each employee will receive one session a month with a financial planner & one personal session a month of their choosing, such as a life coach meeting, advisor session at the Entrepreneur Center, an intuitive reading, etc.
Our employees will always be welcome at Sacred, but we hope to help them move onto their dream job or start their own endeavors.
Monetary Contribution
0 Supporters
Select this reward
Rewards
Monetary Contribution
0 Supporters
Select this reward