Grassroots-Fund is a web platform that automates the peer-to-peer fundraising process.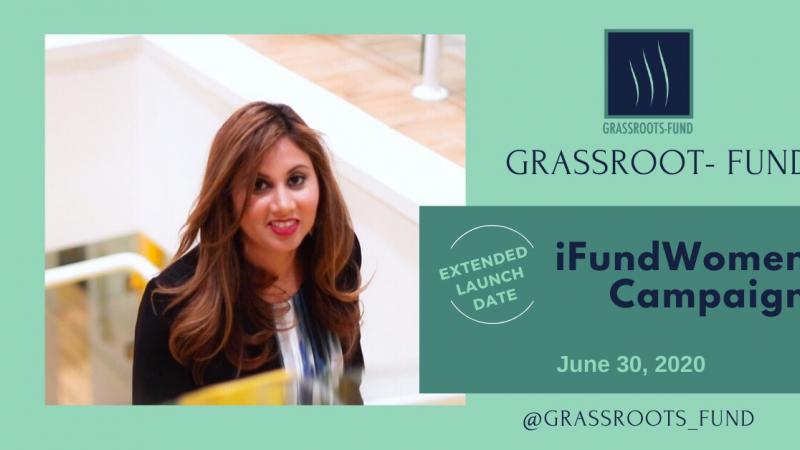 Project Description
Are you looking for a new and easy
way to fundraise?

Do you want to help the community find a better way to raise funds to serve a mission?

The Grassroots-Fund Platform is a new and easy way to raise funds for your cause!
"With a proven track record of raising over $200,000 for fundraising campaigns, I know that the Grassroots-Fund platform will be a powerful fundraising platform."
-Roxana Muzzammel 
"There is a real need for funding and helping the community for a better way to obtain funds so that they can serve their purpose means so much to me!"
-Roxana Muzzammel
I have analyzed existing manual processes, provided recommendations and developed technical solutions for industry clients. I have helped my clients become more efficient in their processes, saving them time, resources and costs.
I wanted to build a platform to help others reach their fundraising goals with less time, increase efficiency and engage with a targeted audience. Thus, the concept of the Grassroots-Fund was born.
Will you all support me as I go through my entrepreneurial journey to develop the Grassroots-Fund solution? I would very much appreciate your support!! 
Updates
The Campaign FAQs
Frequently Asked Questions:
Grassroots-Fund Spotify Playlist
$10
Monetary Contribution
$15
Monetary Contribution
$75
Journal & Spotify Playlist
$30
Grassroots-Fund Founder's Gift Set
$100
Monetary Contribution
$100
Monetary Contribution
$50
Meher Chaudhry
11/09/2019
Grassroots-Fund Founder's Gift Set
$100
Grassroots-Fund Founder's Gift Set
$100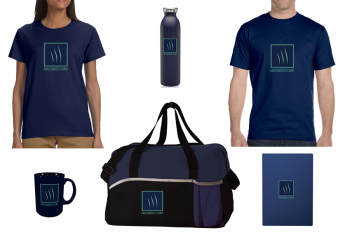 100.00 USD
Grassroots-Fund Founder's Gift Set
Grassroots-Fund Founder's Gift Set ($150 Value) includes:
Grassroots-Fund Official Branded Gym Bag
Grassroots-Fund Official Branded T-Shirt
Grassroots-Fund Official Branded Journal
Grassroots-Fund Official Branded Mug
Grassroots-Fund Official Branded Water Bottle
T-Shirt comes in the following sizes:
Mens: Small, Medium, Large, X-Large
Womens: Small, Medium, Large, X-Large
Swag items will be delivered in June 2020
241 Left
9 Supporters
Select this reward
Monetary Contribution
17 Supporters
Select this reward
10.00 USD
Grassroots-Fund Spotify Playlist
Grassroots-Fund Official Spotify Playlist
8 Supporters
Select this reward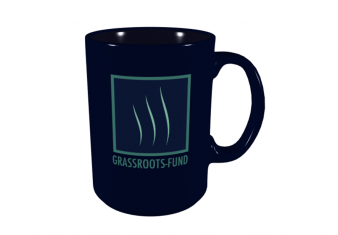 20.00 USD
Mug + Playlist
Includes:
Grassroots-Fund Official Branded Logo Mug
Grassroots-Fund Official Spotify Playlist
Swag items will be delivered in June 2020
142 Left
8 Supporters
Select this reward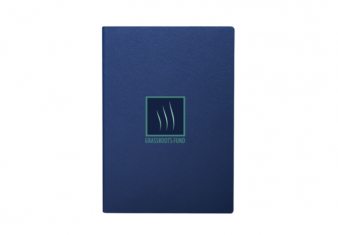 30.00 USD
Journal & Spotify Playlist
Includes:
Grassroots-Fund Official Branded Journal
Grassroots-Fund Official Spotify Playlist
Swag items will be delivered in June 2020
140 Left
10 Supporters
Select this reward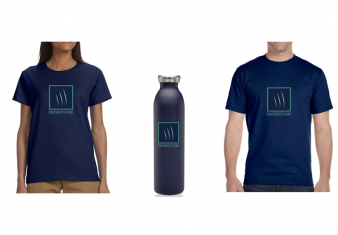 50.00 USD
T-Shirt & Stainless Steel Water Bottle
Includes both Grassroots-Fund Official Branded T-Shirt & Stainless Steel Water Bottle
T-Shirt comes in the following sizes:
Mens: Small, Medium, Large, X-Large
Womens: Small, Medium, Large, X-Large
Please specify which t-shirt (mens or womens) and size in the description when selecting this reward
Swag items will be delivered in June 2020
141 Left
9 Supporters
Select this reward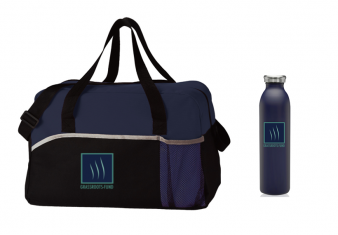 75.00 USD
Gym Bag & Stainless Steel Water Bottle
Includes both Grassroots-Fund Official Branded Gym Bag and Stainless Steel Water Bottle
Swag items will be delivered in June 2020
147 Left
3 Supporters
Select this reward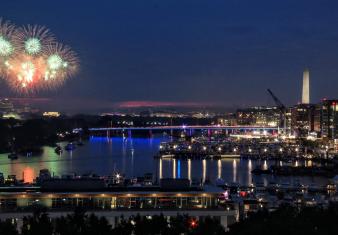 120.00 USD
Red Carpet Product Launch Party Invite
Includes:
General Admission to Red Carpet Product Launch Party Overlooking the District Wharf in Washington DC
Grassroots-Fund Official Branded Mug
Swag items will be delivered in June 2020
Red Carpet Product Launch Party will occur in June 2020
99 Left
1 Supporter
Select this reward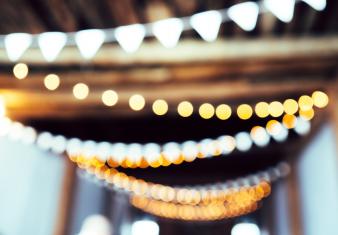 150.00 USD
VIP Invite to Red Carpet Product Launch
Includes:
VIP Ticket to Red Carpet Product Launch Party overlooking the District Wharf
Grassroots-Fund branded T-Shirt
Swag items will be delivered in June 2020
Red Carpet Product Launch Party will occur in June 2020
100 Left
0 Supporters
Select this reward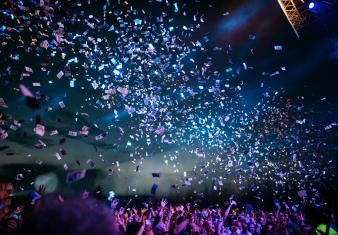 250.00 USD
VIP Supporter Package
Includes:
Private Founder's Dinner at La Vie
VIP Invite to Red Carpet to Product Launch Party Overlooking the District Wharf
Grassroots-Fund Official Branded T-Shirt
Grassroots-Fund Official Branded Mug
Swag items will be delivered in June 2020
Private Founder's Dinner and Red Carpet Product Launch Party will occur in June 2020
100 Left
0 Supporters
Select this reward
300.00 USD
VIP Exclusive & Beta Tester Access
Includes:
Beta Tester Access to Grassroots-Fund Platform (you will be one of the first to access and test the platform before it goes out to market)
Private Founder's Dinner at La Vie
VIP Invite to Red Carpet to Product Launch Party Overlooking the District Wharf
Grassroots-Fund Founder's Gift Set (Includes, mug, notebook, t-shirt, water bottle, gym bag)
Swag items will be delivered in June 2020
Private Founder's Dinner and Red Carpet Product Launch Party will occur in June 2020
Platform development will be complete and ready to use in June 2020
100 Left
0 Supporters
Select this reward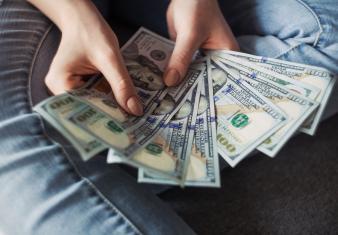 250.00 USD
Fundraising Basics Package (Deposit)
$250 Deposit Payment for the Fundraising Basics Package ($500)
Pay $250 Deposit 
Pay the rest after platform development and ready for app use in June 2020
$500 PACKAGE ($1,000 VALUE)
Includes:
60 Day Fundraising Campaign Service with the Grassroots-Fund Platform ($600 VALUE)
Campaign Network Analysis for up to 1,000 Contacts
1 Month Campaign Prep & Setup
30 Day Fundraising Campaign Automation with the Grassroots-Fund Platform
Beta Tester Access to the Grassroots-Fund Platform
Private Founder's Dinner at La Vie
VIP Invite at the Red Carpet Product Launch Party @ The District Wharf in Washington, DC
Grassroots-Fund Founder's Gift Set ($150 VALUE)
Swag items will be delivered in June 2020
Private Founder's Dinner and Red Carpet Product Launch Party will occur in June 2020
Platform development will be complete and ready to use in June 2020
19 Left
1 Supporter
Select this reward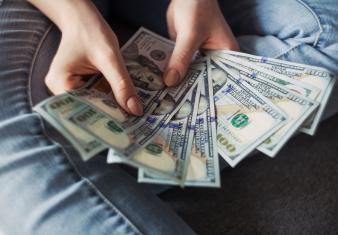 500.00 USD
Fundraising Basics Package
$500 PACKAGE ($1,000 VALUE)
Includes:
60 Day Fundraising Campaign Service with the Grassroots-Fund Platform ($600 VALUE)
Campaign Network Analysis for up to 1,000 Contacts
1 Month Campaign Prep & Setup
30 Day Fundraising Campaign Automation with the Grassroots-Fund Platform
Beta Tester Access to the Grassroots-Fund Platform
Private Founder's Dinner at La Vie
VIP Invite at the Red Carpet Product Launch Party @ The District Wharf in Washington, DC
Grassroots-Fund Founder's Gift Set ($150 VALUE)
Swag items will be delivered in June 2020
Private Founder's Dinner and Red Carpet Product Launch Party will occur in June 2020
Platform development will be complete and ready to use in June 2020
17 Left
3 Supporters
Select this reward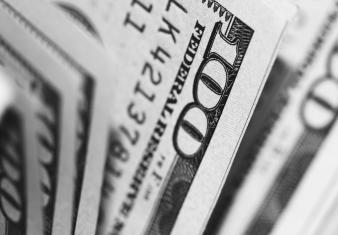 375.00 USD
Fundraising Pro Package (Deposit)
$375 Deposit Payment for the Fundraising Pro Package ($750)
Pay $375 Deposit 
Pay the rest after platform development and ready for app use
$750 PACKAGE ($1,400 VALUE)
Includes:
 3 Month Fundraising Campaign Service with the Grassroots-Fund Platform ($1,000 VALUE)
Campaign Network Assessment for up to 3,000 Contacts
1 Month Campaign Prep & Setup
60 Day Fundraising Campaign Automation with the Grassroots-Fund Platfrom
Beta Tester Access to the Grassroots-Fund Platform
Private Founder's Dinner at La Vie
VIP Invite to the Red Carpet Product Launch Party @ The District Wharf in Washington, DC
Grassroots-Fund Founder's Gift Set ($150 VALUE)
Swag items will be delivered in June 2020
Private Founder's Dinner and Red Carpet Product Launch Party will occur in June 2020
Platform development will be complete and ready to use in June 2020
20 Left
0 Supporters
Select this reward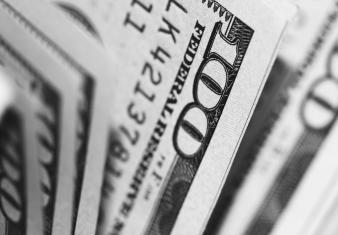 750.00 USD
Fundraising Pro Package
$750 PACKAGE ($1,400 VALUE)
Includes:
 3 Month Fundraising Campaign Service with the Grassroots-Fund Platform ($1,000 VALUE)
Campaign Network Assessment for up to 3,000 Contacts
1 Month Campaign Prep & Setup
60 Day Fundraising Campaign Automation with the Grassroots-Fund Platfrom
Beta Tester Access to the Grassroots-Fund Platform
Private Founder's Dinner at La Vie
VIP Invite to the Red Carpet Product Launch Party @ The District Wharf in Washington, DC
Grassroots-Fund Founder's Gift Set ($150 VALUE)
Swag items will be delivered in June 2020
Private Founder's Dinner and Red Carpet Product Launch Party will occur in June 2020
Platform development will be complete and ready to use in June 2020
20 Left
0 Supporters
Select this reward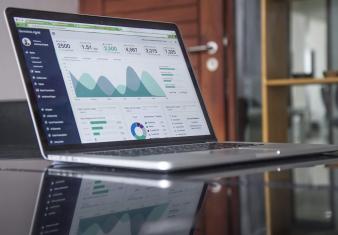 750.00 USD
Fundraising Expert Bundle (Deposit)
$750 Deposit Payment for the Fundraising Pro Package ($1,500)
Pay $750 Deposit 
Pay the rest after platform development and ready for app use
$1,500 PACKAGE ($2,400 VALUE)
Includes:
 6 Month Fundraising Campaign Service with the Grassroots-Fund Platform ($2,000 VALUE)
Campaign Network Assessment for up to 3,000 Contacts
1 Month Campaign Prep & Setup
60 Day Fundraising Campaign Automation with the Grassroots-Fund Platform for Two Separate Campaigns
Beta Tester Access to the Grassroots-Fund Platform
Private Founder's Dinner at La Vie
VIP Invite to the Red Carpet Product Launch Party @ The District Wharf in Washington, DC
Grassroots-Fund Founder's Gift Set ($150 VALUE)
Swag items will be delivered in June 2020
Private Founder's Dinner and Red Carpet Product Launch Party will occur in June 2020
Platform development will be complete and ready to use in June 2020
20 Left
0 Supporters
Select this reward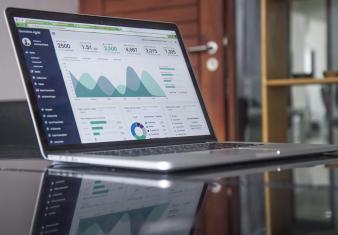 1,500.00 USD
Fundraising Expert Bundle
$1,500 PACKAGE ($2,400 VALUE)
Includes:
 6 Month Fundraising Campaign Service with the Grassroots-Fund Platform ($2,000 VALUE)
Campaign Network Assessment for up to 3,000 Contacts
1 Month Campaign Prep & Setup
60 Day Fundraising Campaign Automation with the Grassroots-Fund Platform for Two Separate Campaigns
Beta Tester Access to the Grassroots-Fund Platform
Private Founder's Dinner at La Vie
VIP Invite to the Red Carpet Product Launch Party @ The District Wharf in Washington, DC
Grassroots-Fund Founder's Gift Set ($150 VALUE)
Swag items will be delivered in June 2020
Private Founder's Dinner and Red Carpet Product Launch Party will occur in June 2020
Platform development will be complete and ready to use in June 2020
20 Left
0 Supporters
Select this reward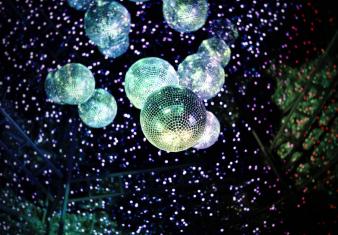 1,500.00 USD
Platform Event Planning Bundle (Deposit)
$1,500 Deposit Payment for the Fundraising Pro Package ($3,000)
Pay $1,500 Deposit 
Pay the rest after platform development and ready for app use
$3,000 PACKAGE ($5,400 VALUE)
Includes:
 6 Month Fundraising Campaign Service with the Grassroots-Fund Platform ($2,000 VALUE)
Campaign Network Assessment for up to 5,000 Contacts
Two 3 Month Fundraising Campaigns through the Grassroots-Fund Platform
1 Month Campaign Prep & Setup
60 Day Fundraising Campaign Automation with the Grassroots-Fund Platform for Two Separate Campaigns
10 Hours of Event Planning Service ($3,000 VALUE)
Private Founder's Dinner at La Vie
VIP Invite to the Red Carpet Product Launch Party @ The District Wharf in Washington, DC
Beta Tester Access to the Grassroots-Fund Platform
Grassroots-Fund Founder's Gift Set ($150 VALUE)
Swag items will be delivered in June 2020
Private Founder's Dinner and Red Carpet Product Launch Party will occur in June 2020
Platform development will be complete and ready to use in June 2020
20 Left
0 Supporters
Select this reward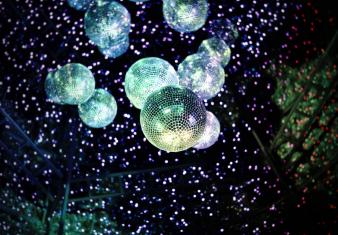 3,000.00 USD
Platform and Event Planning Bundle
$3,000 PACKAGE ($5,400 VALUE)
Includes:
 6 Month Fundraising Campaign Service with the Grassroots-Fund Platform ($2,000 VALUE)
Campaign Network Assessment for up to 5,000 Contacts
Two 3 Month Fundraising Campaigns through the Grassroots-Fund Platform
1 Month Campaign Prep & Setup
60 Day Fundraising Campaign Automation with the Grassroots-Fund Platform for Two Separate Campaigns
10 Hours of Event Planning Service ($3,000 VALUE)
Private Founder's Dinner at La Vie
VIP Invite to the Red Carpet Product Launch Party @ The District Wharf in Washington, DC
Beta Tester Access to the Grassroots-Fund Platform
Grassroots-Fund Founder's Gift Set ($150 VALUE)
Swag items will be delivered in June 2020
Private Founder's Dinner and Red Carpet Product Launch Party will occur in June 2020
Platform development will be complete and ready to use in June 2020
20 Left
0 Supporters
Select this reward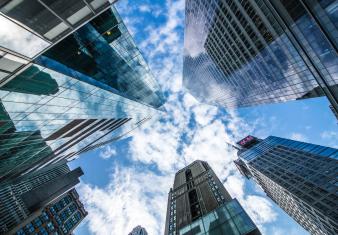 2,500.00 USD
Ultimate Fundraising Bundle (Deposit)
$2,500 Deposit Payment for the Fundraising Pro Package ($5,000)
Pay $2,500 Deposit 
Pay the rest after platform development and ready for app use
$5,000 PACKAGE ($9,000 VALUE)
Includes:
9 Month Grassroots-Fund Platform Service ($3,000 VALUE)
Campaign Network Analysis for up to 10,000 Contacts ($2,000 VALUE)
1 Month Campaign Prep & Setup
60 Day Fundraising Campaign Automation through the Grassroots-Fund Platform for 3 Separate Campaigns
10 Hours of Event Planning Service for 1 Fundraising Event ($3,000 VALUE)
Private Founder's Dinner at La Vie
VIP Invite to the Red Carpet Product Launch Party @ The District Wharf in Washington, DC
Beta Tester Access to the Grassroots- Fund Platform
Grassroots-Fund Founder's Gift Set
Swag items will be delivered in June 2020
Private Founder's Dinner and Red Carpet Product Launch Party will occur in June 2020
Platform development will be complete and ready to use in June 2020
20 Left
0 Supporters
Select this reward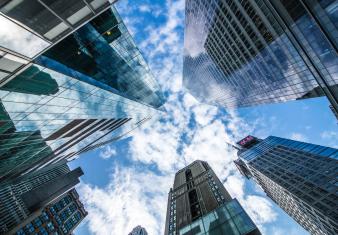 5,000.00 USD
Ultimate Fundraising Bundle
$5,000 PACKAGE ($9,000 VALUE)
Includes:
9 Month Grassroots-Fund Platform Service ($3,000 VALUE)
Campaign Network Analysis for up to 10,000 Contacts ($2,000 VALUE)
1 Month Campaign Prep & Setup
60 Day Fundraising Campaign Automation through the Grassroots-Fund Platform for 3 Separate Campaigns
10 Hours of Event Planning Service for 1 Fundraising Event ($3,000 VALUE)
Private Founder's Dinner at La Vie
VIP Invite to the Red Carpet Product Launch Party @ The District Wharf in Washington, DC
Beta Tester Access to the Grassroots- Fund Platform
Grassroots-Fund Founder's Gift Set
Swag items will be delivered in June 2020
Private Founder's Dinner and Red Carpet Product Launch Party will occur in June 2020
Platform development will be complete and ready to use in June 2020
20 Left
0 Supporters
Select this reward
Rewards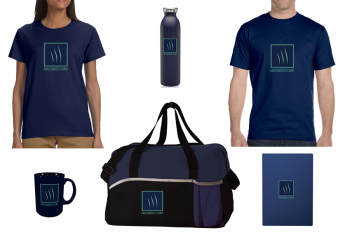 100.00 USD
Grassroots-Fund Founder's Gift Set
Grassroots-Fund Founder's Gift Set ($150 Value) includes:
Grassroots-Fund Official Branded Gym Bag
Grassroots-Fund Official Branded T-Shirt
Grassroots-Fund Official Branded Journal
Grassroots-Fund Official Branded Mug
Grassroots-Fund Official Branded Water Bottle
T-Shirt comes in the following sizes:
Mens: Small, Medium, Large, X-Large
Womens: Small, Medium, Large, X-Large
Swag items will be delivered in June 2020
241 Left
9 Supporters
Select this reward
Monetary Contribution
17 Supporters
Select this reward
10.00 USD
Grassroots-Fund Spotify Playlist
Grassroots-Fund Official Spotify Playlist
8 Supporters
Select this reward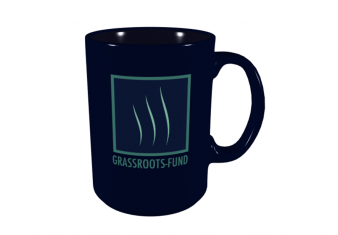 20.00 USD
Mug + Playlist
Includes:
Grassroots-Fund Official Branded Logo Mug
Grassroots-Fund Official Spotify Playlist
Swag items will be delivered in June 2020
142 Left
8 Supporters
Select this reward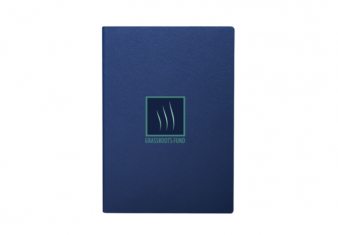 30.00 USD
Journal & Spotify Playlist
Includes:
Grassroots-Fund Official Branded Journal
Grassroots-Fund Official Spotify Playlist
Swag items will be delivered in June 2020
140 Left
10 Supporters
Select this reward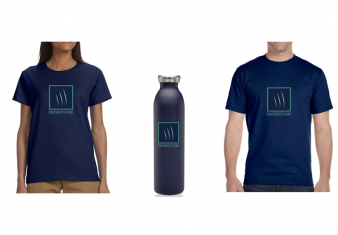 50.00 USD
T-Shirt & Stainless Steel Water Bottle
Includes both Grassroots-Fund Official Branded T-Shirt & Stainless Steel Water Bottle
T-Shirt comes in the following sizes:
Mens: Small, Medium, Large, X-Large
Womens: Small, Medium, Large, X-Large
Please specify which t-shirt (mens or womens) and size in the description when selecting this reward
Swag items will be delivered in June 2020
141 Left
9 Supporters
Select this reward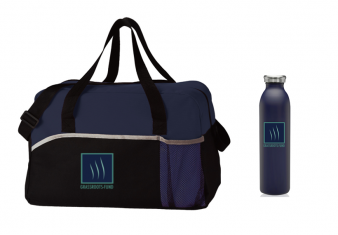 75.00 USD
Gym Bag & Stainless Steel Water Bottle
Includes both Grassroots-Fund Official Branded Gym Bag and Stainless Steel Water Bottle
Swag items will be delivered in June 2020
147 Left
3 Supporters
Select this reward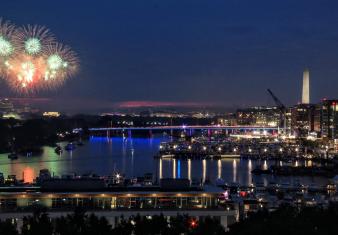 120.00 USD
Red Carpet Product Launch Party Invite
Includes:
General Admission to Red Carpet Product Launch Party Overlooking the District Wharf in Washington DC
Grassroots-Fund Official Branded Mug
Swag items will be delivered in June 2020
Red Carpet Product Launch Party will occur in June 2020
99 Left
1 Supporter
Select this reward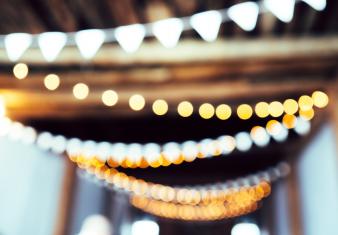 150.00 USD
VIP Invite to Red Carpet Product Launch
Includes:
VIP Ticket to Red Carpet Product Launch Party overlooking the District Wharf
Grassroots-Fund branded T-Shirt
Swag items will be delivered in June 2020
Red Carpet Product Launch Party will occur in June 2020
100 Left
0 Supporters
Select this reward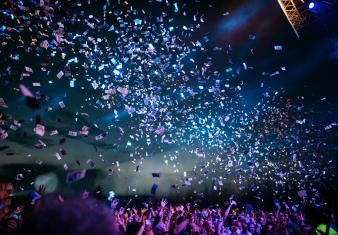 250.00 USD
VIP Supporter Package
Includes:
Private Founder's Dinner at La Vie
VIP Invite to Red Carpet to Product Launch Party Overlooking the District Wharf
Grassroots-Fund Official Branded T-Shirt
Grassroots-Fund Official Branded Mug
Swag items will be delivered in June 2020
Private Founder's Dinner and Red Carpet Product Launch Party will occur in June 2020
100 Left
0 Supporters
Select this reward
300.00 USD
VIP Exclusive & Beta Tester Access
Includes:
Beta Tester Access to Grassroots-Fund Platform (you will be one of the first to access and test the platform before it goes out to market)
Private Founder's Dinner at La Vie
VIP Invite to Red Carpet to Product Launch Party Overlooking the District Wharf
Grassroots-Fund Founder's Gift Set (Includes, mug, notebook, t-shirt, water bottle, gym bag)
Swag items will be delivered in June 2020
Private Founder's Dinner and Red Carpet Product Launch Party will occur in June 2020
Platform development will be complete and ready to use in June 2020
100 Left
0 Supporters
Select this reward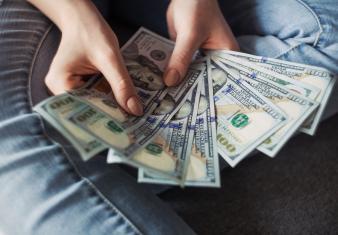 250.00 USD
Fundraising Basics Package (Deposit)
$250 Deposit Payment for the Fundraising Basics Package ($500)
Pay $250 Deposit 
Pay the rest after platform development and ready for app use in June 2020
$500 PACKAGE ($1,000 VALUE)
Includes:
60 Day Fundraising Campaign Service with the Grassroots-Fund Platform ($600 VALUE)
Campaign Network Analysis for up to 1,000 Contacts
1 Month Campaign Prep & Setup
30 Day Fundraising Campaign Automation with the Grassroots-Fund Platform
Beta Tester Access to the Grassroots-Fund Platform
Private Founder's Dinner at La Vie
VIP Invite at the Red Carpet Product Launch Party @ The District Wharf in Washington, DC
Grassroots-Fund Founder's Gift Set ($150 VALUE)
Swag items will be delivered in June 2020
Private Founder's Dinner and Red Carpet Product Launch Party will occur in June 2020
Platform development will be complete and ready to use in June 2020
19 Left
1 Supporter
Select this reward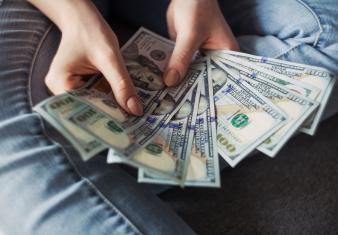 500.00 USD
Fundraising Basics Package
$500 PACKAGE ($1,000 VALUE)
Includes:
60 Day Fundraising Campaign Service with the Grassroots-Fund Platform ($600 VALUE)
Campaign Network Analysis for up to 1,000 Contacts
1 Month Campaign Prep & Setup
30 Day Fundraising Campaign Automation with the Grassroots-Fund Platform
Beta Tester Access to the Grassroots-Fund Platform
Private Founder's Dinner at La Vie
VIP Invite at the Red Carpet Product Launch Party @ The District Wharf in Washington, DC
Grassroots-Fund Founder's Gift Set ($150 VALUE)
Swag items will be delivered in June 2020
Private Founder's Dinner and Red Carpet Product Launch Party will occur in June 2020
Platform development will be complete and ready to use in June 2020
17 Left
3 Supporters
Select this reward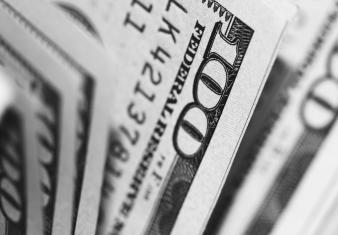 375.00 USD
Fundraising Pro Package (Deposit)
$375 Deposit Payment for the Fundraising Pro Package ($750)
Pay $375 Deposit 
Pay the rest after platform development and ready for app use
$750 PACKAGE ($1,400 VALUE)
Includes:
 3 Month Fundraising Campaign Service with the Grassroots-Fund Platform ($1,000 VALUE)
Campaign Network Assessment for up to 3,000 Contacts
1 Month Campaign Prep & Setup
60 Day Fundraising Campaign Automation with the Grassroots-Fund Platfrom
Beta Tester Access to the Grassroots-Fund Platform
Private Founder's Dinner at La Vie
VIP Invite to the Red Carpet Product Launch Party @ The District Wharf in Washington, DC
Grassroots-Fund Founder's Gift Set ($150 VALUE)
Swag items will be delivered in June 2020
Private Founder's Dinner and Red Carpet Product Launch Party will occur in June 2020
Platform development will be complete and ready to use in June 2020
20 Left
0 Supporters
Select this reward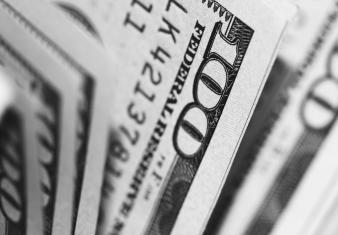 750.00 USD
Fundraising Pro Package
$750 PACKAGE ($1,400 VALUE)
Includes:
 3 Month Fundraising Campaign Service with the Grassroots-Fund Platform ($1,000 VALUE)
Campaign Network Assessment for up to 3,000 Contacts
1 Month Campaign Prep & Setup
60 Day Fundraising Campaign Automation with the Grassroots-Fund Platfrom
Beta Tester Access to the Grassroots-Fund Platform
Private Founder's Dinner at La Vie
VIP Invite to the Red Carpet Product Launch Party @ The District Wharf in Washington, DC
Grassroots-Fund Founder's Gift Set ($150 VALUE)
Swag items will be delivered in June 2020
Private Founder's Dinner and Red Carpet Product Launch Party will occur in June 2020
Platform development will be complete and ready to use in June 2020
20 Left
0 Supporters
Select this reward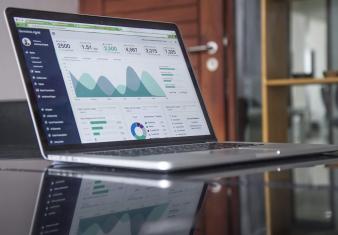 750.00 USD
Fundraising Expert Bundle (Deposit)
$750 Deposit Payment for the Fundraising Pro Package ($1,500)
Pay $750 Deposit 
Pay the rest after platform development and ready for app use
$1,500 PACKAGE ($2,400 VALUE)
Includes:
 6 Month Fundraising Campaign Service with the Grassroots-Fund Platform ($2,000 VALUE)
Campaign Network Assessment for up to 3,000 Contacts
1 Month Campaign Prep & Setup
60 Day Fundraising Campaign Automation with the Grassroots-Fund Platform for Two Separate Campaigns
Beta Tester Access to the Grassroots-Fund Platform
Private Founder's Dinner at La Vie
VIP Invite to the Red Carpet Product Launch Party @ The District Wharf in Washington, DC
Grassroots-Fund Founder's Gift Set ($150 VALUE)
Swag items will be delivered in June 2020
Private Founder's Dinner and Red Carpet Product Launch Party will occur in June 2020
Platform development will be complete and ready to use in June 2020
20 Left
0 Supporters
Select this reward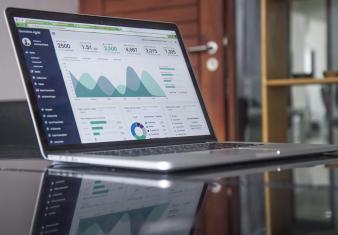 1,500.00 USD
Fundraising Expert Bundle
$1,500 PACKAGE ($2,400 VALUE)
Includes:
 6 Month Fundraising Campaign Service with the Grassroots-Fund Platform ($2,000 VALUE)
Campaign Network Assessment for up to 3,000 Contacts
1 Month Campaign Prep & Setup
60 Day Fundraising Campaign Automation with the Grassroots-Fund Platform for Two Separate Campaigns
Beta Tester Access to the Grassroots-Fund Platform
Private Founder's Dinner at La Vie
VIP Invite to the Red Carpet Product Launch Party @ The District Wharf in Washington, DC
Grassroots-Fund Founder's Gift Set ($150 VALUE)
Swag items will be delivered in June 2020
Private Founder's Dinner and Red Carpet Product Launch Party will occur in June 2020
Platform development will be complete and ready to use in June 2020
20 Left
0 Supporters
Select this reward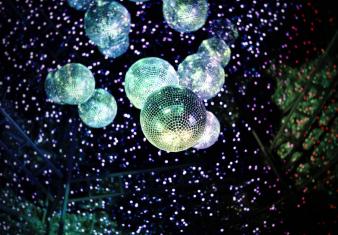 1,500.00 USD
Platform Event Planning Bundle (Deposit)
$1,500 Deposit Payment for the Fundraising Pro Package ($3,000)
Pay $1,500 Deposit 
Pay the rest after platform development and ready for app use
$3,000 PACKAGE ($5,400 VALUE)
Includes:
 6 Month Fundraising Campaign Service with the Grassroots-Fund Platform ($2,000 VALUE)
Campaign Network Assessment for up to 5,000 Contacts
Two 3 Month Fundraising Campaigns through the Grassroots-Fund Platform
1 Month Campaign Prep & Setup
60 Day Fundraising Campaign Automation with the Grassroots-Fund Platform for Two Separate Campaigns
10 Hours of Event Planning Service ($3,000 VALUE)
Private Founder's Dinner at La Vie
VIP Invite to the Red Carpet Product Launch Party @ The District Wharf in Washington, DC
Beta Tester Access to the Grassroots-Fund Platform
Grassroots-Fund Founder's Gift Set ($150 VALUE)
Swag items will be delivered in June 2020
Private Founder's Dinner and Red Carpet Product Launch Party will occur in June 2020
Platform development will be complete and ready to use in June 2020
20 Left
0 Supporters
Select this reward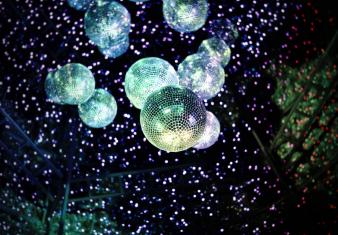 3,000.00 USD
Platform and Event Planning Bundle
$3,000 PACKAGE ($5,400 VALUE)
Includes:
 6 Month Fundraising Campaign Service with the Grassroots-Fund Platform ($2,000 VALUE)
Campaign Network Assessment for up to 5,000 Contacts
Two 3 Month Fundraising Campaigns through the Grassroots-Fund Platform
1 Month Campaign Prep & Setup
60 Day Fundraising Campaign Automation with the Grassroots-Fund Platform for Two Separate Campaigns
10 Hours of Event Planning Service ($3,000 VALUE)
Private Founder's Dinner at La Vie
VIP Invite to the Red Carpet Product Launch Party @ The District Wharf in Washington, DC
Beta Tester Access to the Grassroots-Fund Platform
Grassroots-Fund Founder's Gift Set ($150 VALUE)
Swag items will be delivered in June 2020
Private Founder's Dinner and Red Carpet Product Launch Party will occur in June 2020
Platform development will be complete and ready to use in June 2020
20 Left
0 Supporters
Select this reward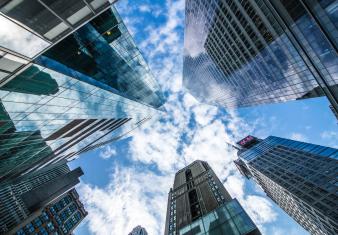 2,500.00 USD
Ultimate Fundraising Bundle (Deposit)
$2,500 Deposit Payment for the Fundraising Pro Package ($5,000)
Pay $2,500 Deposit 
Pay the rest after platform development and ready for app use
$5,000 PACKAGE ($9,000 VALUE)
Includes:
9 Month Grassroots-Fund Platform Service ($3,000 VALUE)
Campaign Network Analysis for up to 10,000 Contacts ($2,000 VALUE)
1 Month Campaign Prep & Setup
60 Day Fundraising Campaign Automation through the Grassroots-Fund Platform for 3 Separate Campaigns
10 Hours of Event Planning Service for 1 Fundraising Event ($3,000 VALUE)
Private Founder's Dinner at La Vie
VIP Invite to the Red Carpet Product Launch Party @ The District Wharf in Washington, DC
Beta Tester Access to the Grassroots- Fund Platform
Grassroots-Fund Founder's Gift Set
Swag items will be delivered in June 2020
Private Founder's Dinner and Red Carpet Product Launch Party will occur in June 2020
Platform development will be complete and ready to use in June 2020
20 Left
0 Supporters
Select this reward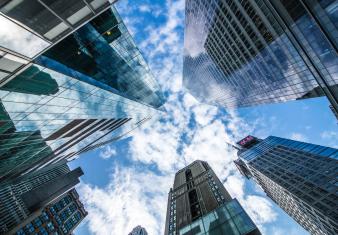 5,000.00 USD
Ultimate Fundraising Bundle
$5,000 PACKAGE ($9,000 VALUE)
Includes:
9 Month Grassroots-Fund Platform Service ($3,000 VALUE)
Campaign Network Analysis for up to 10,000 Contacts ($2,000 VALUE)
1 Month Campaign Prep & Setup
60 Day Fundraising Campaign Automation through the Grassroots-Fund Platform for 3 Separate Campaigns
10 Hours of Event Planning Service for 1 Fundraising Event ($3,000 VALUE)
Private Founder's Dinner at La Vie
VIP Invite to the Red Carpet Product Launch Party @ The District Wharf in Washington, DC
Beta Tester Access to the Grassroots- Fund Platform
Grassroots-Fund Founder's Gift Set
Swag items will be delivered in June 2020
Private Founder's Dinner and Red Carpet Product Launch Party will occur in June 2020
Platform development will be complete and ready to use in June 2020
20 Left
0 Supporters
Select this reward