Pet owners are becoming more in tune with the physical, mental, social and emotional needs of their pets. Go Paws enhances all those needs.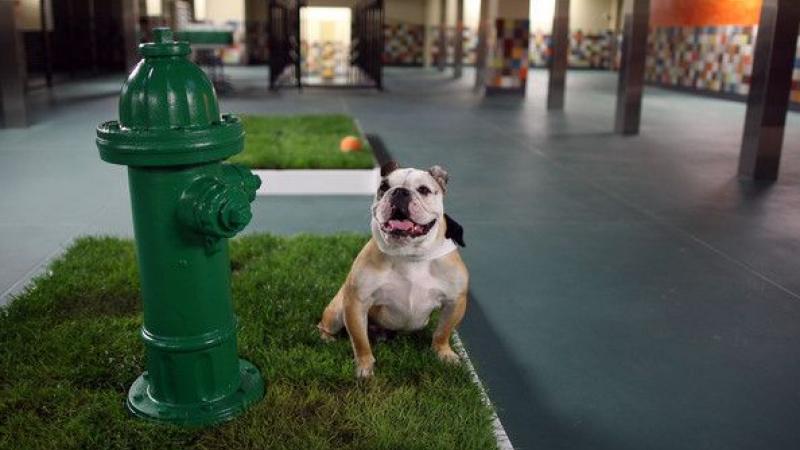 Project Description
Go Paws indoor dog park will be approx. 15,000-20,000 Sq Ft temperature controlled facility and will be located in Frisco, Collin and Denton counties in the state of Texas. Our core service is to ensure the dogs have exercise and fun in a secure park like atmosphere. Our aim at Go Paws is to offer a wide range of activities for the dogs in each of the following areas. #1: Big dogs. #2 medium to small dogs. #3 under 10lbs dogs, senior and special needs dogs. We will also have offer a track for owners to run with their dogs, a Brunch and Bones cafe and a small retail shop. A website will be created also. There will be an adoption wall provided by a local foster caregiver with contact information regarding pet adoptions. To ensure the safety of our dogs, owners will be required to stay with their unleashed dogs. We will also have employees patrolling the facility to ensure the safety of the dogs and owners. Each owner and dog will have a matching barcodes bracelets. Our strategic location here in Texas is elemental to our success, Frisco is a rapidly growing suburb of Dallas, with a population of 116,989 making it the 24th biggest city in Texas. The median income of households is $114098.00, meaning that most of the households are above the provers threshold for families of three. Our guests and their dogs are important to us and we intend to treat them right by ensuring that we offer excellent experience in a fun, energetic enviroment that will encourage owners to bring their dogs back. Our guest service professionals will be highly trained and remain updated about trends in the industry as they change. Our facility although inside will have a natural outdoor environment with access to water, bathroom and a small outdoor bathing spot for dogs who love to get wet.

Our mission at Go Paws indoor dog park is to provide a safe, fun, clean and social atmosphere 
Step one: We are raising funds to rent a location.
There is a need for indoor dog parks, especially in Texas where the heat can rise above 100 degrees.
Go Paws will be working with the community and with local foster care providers. We want to showcase dogs on our adoption wall and hold free adoption events for the community.
Go Paws is a family company, with family values.
Thank you in advance for your support. For those supporters in the Dallas/DFW area come and see where your money is being spent! I will be starting a FaceBook page, so keep a look out for Gopaws!
Updates
The Campaign FAQs
Frequently Asked Questions:
What will the donations be used for?
Initially the donations will be used to rent a facility.
Can I gift my Free pass if I don't live in Texas?
Yes we will honor your Pass, just give us the name of the person you are gifting it too.
How do I receive my free pass?
All Free Passes will be sent electronically. 
Monetary Contribution
0 Supporters
Select this reward

500.00 USD
Free 3 month Pass!
Go Paws Free 3 month pass and a FREE Birthday Cake for your dog!
0 Supporters
Select this reward
Rewards
Monetary Contribution
0 Supporters
Select this reward

500.00 USD
Free 3 month Pass!
Go Paws Free 3 month pass and a FREE Birthday Cake for your dog!
0 Supporters
Select this reward