Help us relocate to a small studio space that can fit up to 10 people in Brooklyn & Philly.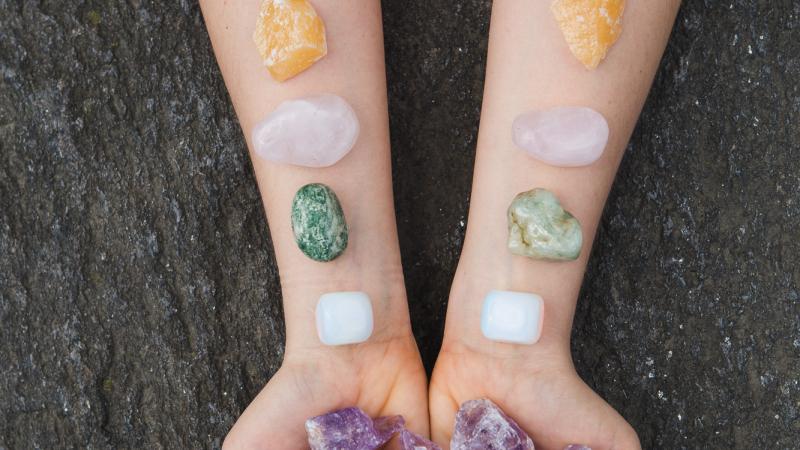 Project Description
Glowing Heart Reiki provides affordable donation-based community reiki offerings, ongoing training, affordable space rental for spiritually focused enterpenures and support for members of the community who might not find a sense of belonging elsewhere. 
We are empowering people to think for themselves and have a deeper connection to their own innate wisdom. We are helping to bring more joy, possibility, healing, and love into the lives of others.
We provide affordable space rental, alternative healing & empowerment offerings. 
We have moved around to 3 different locations over the last 2 years and have found that working in other people's spaces has set us back a lot! We are trying to cover the loss of that time and also have our own space to provide our services and to act as a center for our growing community. We hope to have a small studio space in Philadelphia & Brooklyn. 
Our team is made up of many people from different walks of life. We have school teachers, physical therapists, yoga teachers, cooperate reps and so many others who believe in this project and want to see if have a home base.
We are so incredibly thankful for any and all support from our bankers, supporters and the like. No matter what, we are never alone on our journey and we know that as we thrive in this work, so many others will enjoy the abundance of our joy! 
Thank you!
Glowing Heart Reiki School
Monetary Contribution
0 Supporters
Select this reward
25.00 USD
Thank You Card infused with Reiki
Thank You Card infused with Reiki
100 Left
0 Supporters
Select this reward
108.00 USD
Free Distance Oracle Session
Free Distance Oracle Session with Nicole Lynne Hooley
25 Left
0 Supporters
Select this reward
222.00 USD
Distance Reiki & Oracle Session
Distance Reiki & Oracle Session with Nicole
20 Left
0 Supporters
Select this reward
50.00 USD
Card with Reiki & Zodiac Blessing
Thank You Card infused with Reiki & Zodiac Blessing for 2020
0 Supporters
Select this reward
Rewards
Monetary Contribution
0 Supporters
Select this reward
25.00 USD
Thank You Card infused with Reiki
Thank You Card infused with Reiki
100 Left
0 Supporters
Select this reward
108.00 USD
Free Distance Oracle Session
Free Distance Oracle Session with Nicole Lynne Hooley
25 Left
0 Supporters
Select this reward
222.00 USD
Distance Reiki & Oracle Session
Distance Reiki & Oracle Session with Nicole
20 Left
0 Supporters
Select this reward
50.00 USD
Card with Reiki & Zodiac Blessing
Thank You Card infused with Reiki & Zodiac Blessing for 2020
0 Supporters
Select this reward