"Sustainable Coffee Training for a fresh generation"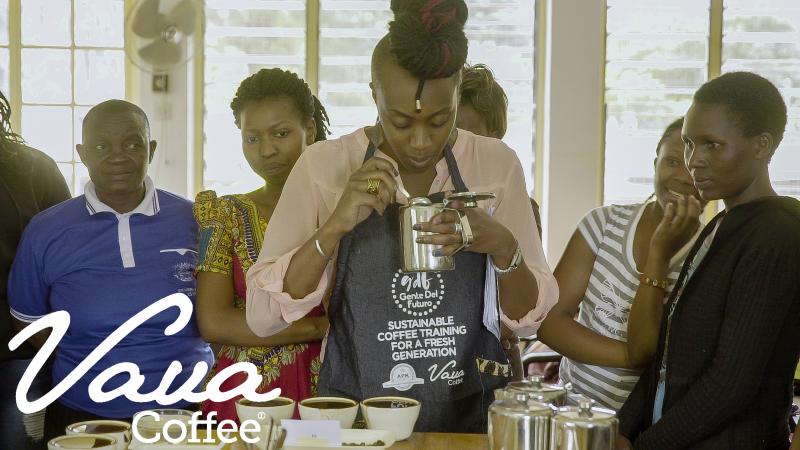 Project Description
What is the mission of your company or project?Our mission is to develop a generation that will secure the future of coffee production in coffee growing regions through a sustainable coffee  training program. We do this by amplifying  the voices of Youth with a focus on women by creating economic empowerment, choices and sustainability for the coffee industry through our extremely practical training and mentorship program.
Describe the problem you are solving. In many producing countries the average age of coffee producers is increasing. Youth are not motivated to stay within the coffee industry, they face lack of ownership of land, coffee trees, access to training and finance and benefits derived from coffee production. As a result they leave the rural areas looking for employment in towns. Continuation of coffee production by the "next generation" is therefore at stake, and poses a great risk for the coffee sector as a whole.
What is the market size/opportunity? Our project cuts across all Coffee growing origins so the potential impact is huge and we can replicate our model at other origins and create a trainer of trainers model with youth.
What is your company/product about and how does it solve the problem? Gente Del Futuro is a project born out of a partnership between private sector players within the coffee sector. The beauty about this partnership is that it encompasses organisations operating in Kenya, Tanzania, Colombia and the United States. We all came together to tackle two main problems we face as an industry - Producer profitability and Next generation involvement. We believe that through making coffee more profitable and empowering our young people through practical and technical training we can promote a more inclusive approach to develop better functioning coffee chains and de-commoditize coffee- benefiting both men and women of different age groups equally and encourage future generations to be part of the coffee industry.
Why are you seeking funding and how will you spend the funding? In light of the limitations presented within the coffee sector we at Gente Del Futuro are working to break the cycle of poverty through our core business activities coupled with educational outreach, gender sensitization workshops and training  in agricultural and financial best practices. Through a more inclusive and equitable purchasing model, and extensive practical training program geared towards the younger generation, we hope to not only improve incomes for producers while establishing a scalable and sustainable premium coffee business training program but create wider impact by generating a new generation of leaders within the coffee sector who have hands on expertise to steer change and create more job opportunities within these coffee communities. We aim to give this generation a proper understanding of the main variables involved in the successful production and commercialisation of coffee. To do this we have created a training program that will help young people have the confidence to pursue a promising career within the coffee industry. We are working towards creating a sustainable and ethical coffee brand that sources coffee from farmers in communities in which we are working. The training program is a cross cultural coffee training program for young people from different backgrounds executed in two phases. We need your support to put together a more permanent training facility for these young people here in Kenya and need to raise funds to sponsor and offer scholarships for those youth from needy coffee farming families.
Who is on your team? Vava Angwenyi- Co-Founder & Director Business Development, Alejandro Galante Co-Founder & Managing Director, Wilson Meija- Chief Agronomist Engineer, Diego Carranza - Quality Control and Facilitator , Boss Firejala - QC Lab, Cleopatra Mambo- Adminstrator, Adrian Kidula - Operations, Donald Temba - Community Development Co-ordinator, Camille Lee  A- US office Manager
Thank your backers and make them feel appreciated! We thank you for all your support and time spent engaging with us. Our program is a direct call to action on investing globally in women and youth. Next generation leaders need a network of peers and mentors to guide them. Gente Del Futuro is a program that provides young people both female and male access to practical skills training that is necessary in forging a sustainable coffee community.
Updates
The Campaign FAQs
Frequently Asked Questions:
Please, replace this example content
Dylan and Maria Esther
02/10/2019
Delicious Coffee Beans
$60
Monetary Contribution
$30
Monetary Contribution
$20
Delicious Coffee Beans
$100
Open Dreams Cameroon
01/22/2019
Monetary Contribution
$25
Holly Kragiopoulos
01/08/2019
Monetary Contribution
$1,000
Delicious Coffee Beans
$60
Monetary Contribution
5 Supporters
Select this reward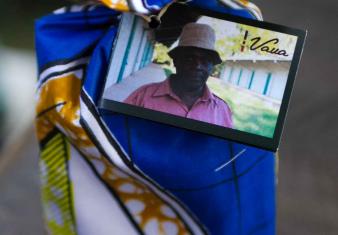 60.00 USD
Delicious Coffee Beans
Some of our coffees delivered to your door step..just because you care!
1667 Left
3 Supporters
Select this reward
Rewards
Monetary Contribution
5 Supporters
Select this reward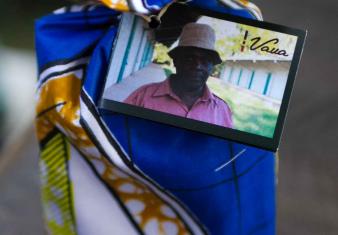 60.00 USD
Delicious Coffee Beans
Some of our coffees delivered to your door step..just because you care!
1667 Left
3 Supporters
Select this reward