My campaign is all about raising the money I need to open and expand to a store front, Creative Service's.
Locally made Gift Baskets!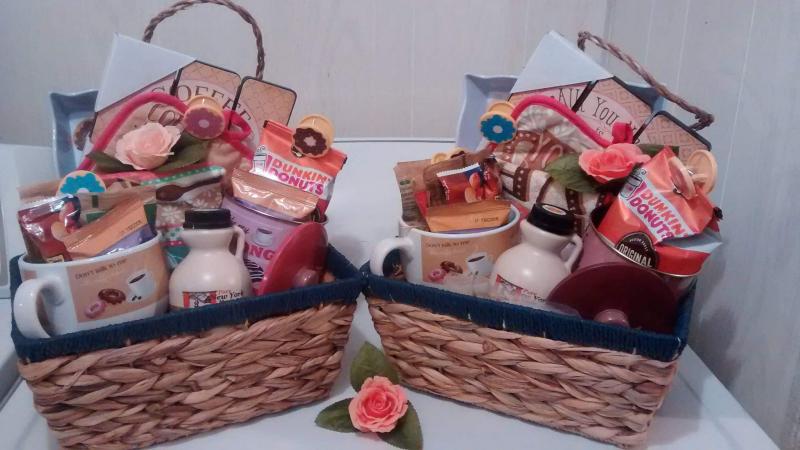 $2
pledged of $7,500 goal
Project Description
Creative Service's helps other locally owned businesses! My hand designed themed Gift baskets are made with many other local business products and items with the company name and or brand for advertising and supporting locally owned family business. Competing with the commercial industry can be tough. Offering a wide range of gifts from 100% Organic essential oil beauty and health products! Essential oils, hand made gem stone Crystal jewelry. Spiritual and cultural earthy sentimental gifting. Plants and flowers, Cactuses and succulents, in hand painted clay pots. ( with decorative rock beds). Baked goods, Mason jar sweets and treats, Hand painted wine glasses, martini glasses, margarita glasses and shot glasses. Over 100 specialty gift baskets to choose from and custom orders are excepted!
Creative Photography available
Locally pick up and or close by delivery
Organic trail mix,  gourmet cookies, brownies, cup cake towers, Gourmet  chocolate covered/ dipped pretzels. Candies, and Desserts for large groups and catering.
Party platters available for catering.
This will provide the community with a unique one of a kind affordable gift service that's fast and easy for my clients.
I'm reaching out to those of you who may be looking to support me as a single mom to open a very successful and promising gift shop/service.
Thank you so very much for backing me on this if your willing to help .. As I don't have the ability to get capital start up money any other way. I don't need more than 7500 to start and open. On that small budget I have figured everything in carefully and hope and pray for your support and interest in my company.
 Please help fund my start up now!
Thanks for looking!
Katie Spaulding
Creative gift services .
Updates

Monetary Contribution
1 Supporter
Contribute
Rewards
Monetary Contribution
1 Supporter
Contribute