Creating community around movement. Dance, yoga, cardio, sculpt and more for all people.
Project Description
Free Mvmt Shop was built to get people moving together.  To build a community.  We remove the insecurity of starting your fitness journey.  To create a space for all people to feel welcome, supported and invited to move. 
We are making fitness fun again.  Not something that you dread.  Not a punishment for last night's pizza.  We want you smiling, we want you happy, we want you to feel alive.  And a good sweat to release along the way.  We have created a memorial scholarship for women of color seeking their yoga teacher certification called Yoga For Breonna - honoring the life of Breonna Taylor.  $1 from every single class sold (we have an $11 single class) is going into this fund.  We are committed to diversifying the health and wellness space.
The fitness market is a 34.1 billion dollar industry.  Pretty populated with big box gyms, but boutique fitness has been on a huge rise.  Now more than ever people are leaning into the local, female, and specifically black owned businesses they know and love.  Which is us.
We provide fresh classes, daily in dance, yoga, cardio, sculpt and more.  At this time since closing our studio to the public due to COVID-19 we have been rapidly growing our online presence.  Our classes stream live via ZOOM and we are building out our On Demand platform at Virtual Mvmt . Com as we speak!  We have had people from all around the world take class with us since this all began.  An incredible spread into the market.  While we hope to one day safely return to in studio, in person experiences we are thrilled to have had this response online.  Our services have translated and transferred over wonderfully.
I am seeking funding to expand two aspects of our business.  1.  Virtual Mvmt - essentially what we are looking at as our digital channel of fitness, health, wellness, arts, and creative content.  We will be selling monthly subscriptions to include our daily fitness classes on demand in addition to our creative programming made exclusively for the platform.   2.  Shop -  the "Shop" of Free Mvmt Shop was always going to be for product and goods catered to our community.  We have had huge sell out success in the small batch of merch we have made such as our cropped "Exercise Your Rights" hoodie and "Make the First Move" tee.  Our followers are really locked in on our brand and constantly asking us for more.  We are in the process of designing a workout bodysuit that is fun, bold and represents Free Mvmt Shop.  In fact, I am meeting with my seamstress today about it!  I was previously a pro dancer, and since quarantine I have been bringing out and wearing my old leotards for class, mostly to entertain myself.  People have been going nuts about them.  So we are making one!
Myself, head CEO and jack of all.  2 other part time administrative, operations people, putting in a combined 15-20 hours per week.  I do EVERYTHING.  This is a startup at it's truest core.  I also have 2 beautiful children.  They are on the team because they are my biggest inspirations.  There are 8 instructors total who teach a minimum of 2 and up 5 classes per week.  I personally currently teach 15 classes on top of running the business.  We are also in the process of onboarding 1 or 2 interns, hopefully kicking of Monday.  We are a small and mighty force.
Thank you so much for taking time to learn more about Free Mvmt Shop and for the consideration.  We are changing the world.  We are changing the way people feel about themselves.  We are creating a community.
Updates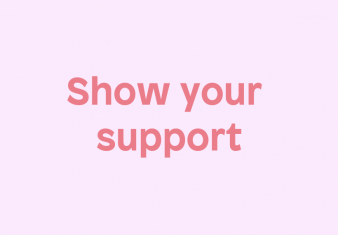 Monetary Contribution
1 Supporter
Select this reward
Rewards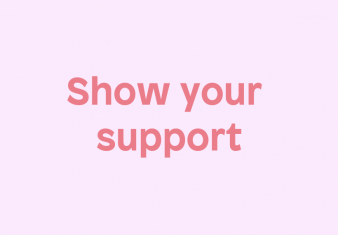 Monetary Contribution
1 Supporter
Select this reward