A Production & Consulting company for startups and entrepreneurs of color. I can help your vision come to life.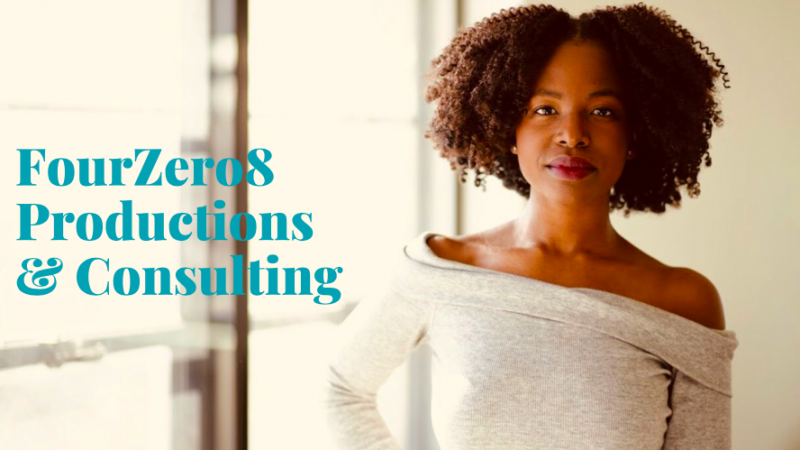 Project Description
After recently finishing my Masters of Arts in Film Business and Media Studies I am on a mission to help creatives of color who are starting out.  I am raising money to kick start FourZero8 Productions & Consulting – A media production, digital technology and consulting company for entrepreneurs and new businesses of color. 
Our mission is to become a leading digital media and tech consulting and production company in New York City, utilizing media knowledge, production expertise, and the latest technology to assists entrepreneurs, tech startups, and independent filmmakers to brand and create content for their businesses and projects.  
Funding - will go towards consulting services, legalities, software, equipment, and projects. Specifically, the making of my television pilot titled BLEND.
BLEND (my thesis project) - A dramatic television pilot about bridging the stereotypes between black and brown people from America and the Diaspora.  
The Need/The Problem -for companies to market themselves by creating content in which they will use as well as overseeing the overall vision and direction they are striving for. 
The Market - This is the entrepreneur/start-up culture with over 7,000  businesses in the NYC market with little to no idea on how to reach an audience. By creating a business strategy with their vision in mind I will tap into their target audience and help their ideas/projects come to life. 
Company/Product- We are a production and consulting team with expertise in media, technology, and film business with the intent to jumpstart their businesses and projects/ideas. 
Team - Kamesha Brinson (Creative Producer and Director) with hopes to expand the team. 
Please support if you believe in this vision. 
Thanks for your continued support! xoxo
Updates
Brittnee Robinson
10/06/2019
Monetary Contribution
$200
Monetary Contribution
$20
Shawanda Green
09/18/2019
Monetary Contribution
$50
Monetary Contribution
3 Supporters
Select this reward
Rewards
Monetary Contribution
3 Supporters
Select this reward