Help us with our fundraising to provide an Equine Therapy Program to local Montana Female Veterans, free of charge to the participant.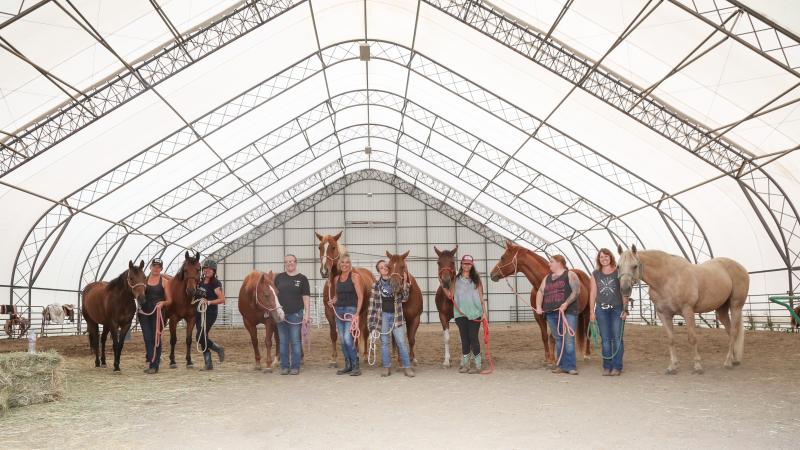 Project Description
The Serenity Ranch is run exclusively by women, for women who are in need of assistance. We hope to challenge and inspire personal growth in women that are suffering from mental and physical scars, that make every day life difficult.
The goal of our program is to assist women who are having issues in life due to military service. Each participant will be given a horse to care for for the duration of the week long program. A specific schedule will be set daily, with reading assignments, training and riding horses. 
We will provide a fundamental understanding of handling horses, grooming, horse care, tack, training and riding in a grounding and serene manner. On the fourth day of the program we will take a day long horseback ride to utilize the horse skills that have been learned. Throughout the week long program, routine and structure will be emphasized, while also establishing the importance of great self-care. Through our  work with the horses, techniques will be learned that can be used in every day life to help ground negative or problematic emotions. 
This unique experience challenges these women, evokes change, and helps to develop new ways to approach and solve problems. By challenging what challenges them, our hope is that veterans can make peace with their past and replace devastating memories with positive ones. 
Updates
Monetary Contribution
0 Supporters
Select this reward
Rewards
Monetary Contribution
0 Supporters
Select this reward