High Street & Charity Shopping Treasure Chest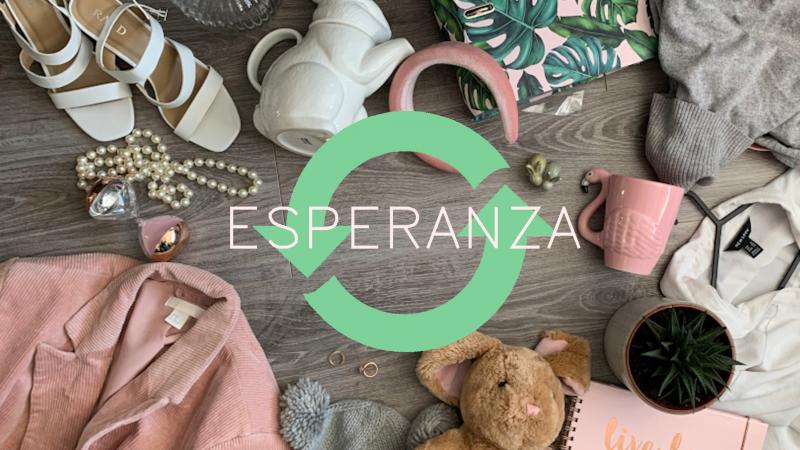 Project Description
Hi, 
My name is Abi, and my wife Emma and I would like to present our project to you. Not only are we a female lead business, we are members of the LGBT community who are passionate about creating an ethical company who support local and independent businesses. 
Esperanza will be website which allows charity shops and local independent stores to list the items they have for sale in store.
Customers can then browse these shops from home via location, store or specific product such as 'wooden desk'. The customers can also reserve items. 
The aim is to unite online shopping with the high street in a way that has never been done before. This will increase sales for charity shops and encourage buying second hand making a positive effect on the environment. It also gives customers who do not have to time to browse the high street in real terms, to browse from home, making it more convenient.
There are 11,200 charity shops in the UK. These will be our target shops to sign up to the website. If 10% of the Charity shops in the UK paid £5 a month for this service, we would be looking at £67,200 annual income from subscribers. 
In 2017, there were about 43 million online shoppers in the UK which is a rising figure. We hope to target all of these individuals.
Our initial plan was to target mostly under 30s, however once we sent out a survey, we discovered that there is a lot of interest in this service for the over 50's too.
We are seeking funding as we are building our website now, but would like to set up a marketing campaign. 
We really look forward to finding investors who share our passion, and can't wait to hear from you. Thank you for your time. 
Abi
Updates
The Campaign FAQs
Frequently Asked Questions:
Q How does an online shop save the high street?
A We will not be an online shop. Customers can go as far as reserving products but not buying. Think of us as a 24/7 shop window. Instead of browsing a shopping app, you can browse with us. We don't all have the time or ability to browse in person. 
Q People in charity shops don't have the time/ability to list items
A A lot of charity shops now have social media and post images of their stock. They are basically already doing this, but by showing the customer the whole high street in one go, they will discover shops/items they were not expecting. We will give them a platform made especially for them.
Also, a lot of volunteers in charity shops are job seekers. Giving them responsibility for their stores Esperanza account, gives them tech experience to add to their CV. 
Monetary Contribution
0 Supporters
Select this reward
Rewards
Monetary Contribution
0 Supporters
Select this reward