Empower Girls is working to make sure each and every girl knows just how amazing she is.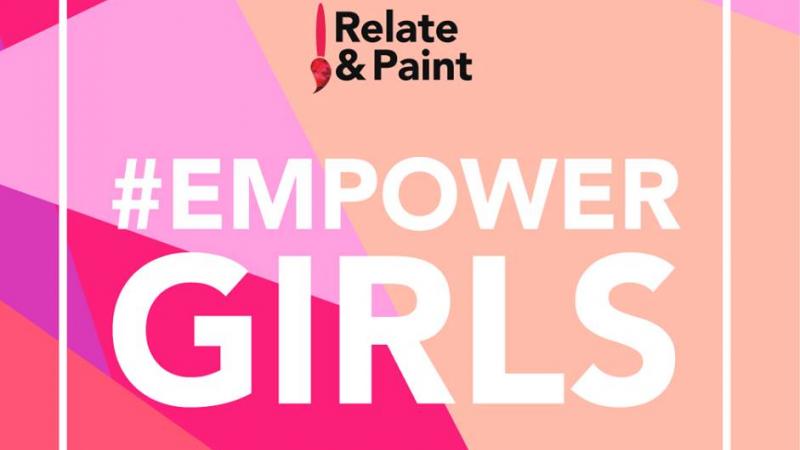 $0
pledged of $12,000 goal
Project Description
Relate & Paint is launching a girl's empowerment initiative. 

How we relate with one another helps create meaningful, stronger connections. Women supporting women is critical. Creating a culture of empowerment, encouragement, and education amongst the woman of tomorrow is essential. Young girls, adolescents, and woman must be equipped with the tools and resources needed to navigate their everyday lives. 

Having been fortunate enough to serve as an Art Facilitator in NYC public grammar schools and art studios Jennifer has been able to witness the direct impact art instruction has on young girls.  Art boosts self-esteem, confidence and increases empathy. Our empowerment activities are centered around creative, artistic approaches. 

Your support and contributions will go directly to fund free girl's empowerment events and seminars in NYC and NJ communities and schools, serving diverse ethnic, racial, and socio-economic backgrounds. Your generosity will help cover: 

- Event Spaces/Venues
- Event Supplies
- Marketing 
- Giveaways
- Speakers
- Sponsorships
- Digital Resources/Online Hub

Our first event will be scheduled in October of 2018, and we will be holding 12 events + per year.
If you're a school, teacher, community leader or mother we would
love to work with you! All program themes are tailored to meet your
specific needs, age group and goals: 
Team-Building & Community
Working together to achieve a goal, knowing how to ask for help or offer advice and uplifting encouragement is crucial. Our team-building and community exercises provide girls with tips, and insight to see the value of being part of a team and community.
Embracing Our Individuality
No two people are alike. When we teach our girls to embrace and confidently showcase their individuality and unique gifts; without fear of failure or rejection, it enables them to reach their full potential. We equip girls with various tools, techniques, and provide an outline to fearlessly be themselves so they can be who they are meant to be.
Self-Esteem & Positive Affirmation
Girls have unprecedented access to media channels. At times they are being exposed to ideas, advice, and imagery that does not always promote empowering examples of beauty, body, mind and soul positivity. We talk about the pressures associated with what they understand and help girls unplug, reset and restore their mindset, not compare themselves to others and to realize how beautiful and amazing they are.
Forming Healthy Habits & Routines
Instilling the importance of having daily routines and healthy habits is essential for girls. Whether an academic, physical, mind/spirit, dietary/health routine. We start a conversation about how their current self-care habits and routines are helping or hindering them and ways prioritize – so there is a sense of order and tranquility.
Expressing Feelings & Emotional Intelligence
Expressing a range of emotions can be complicated leading to frustration and communication breakdowns. When girls can find their voice to effectively crystalize their feelings, the dialogue can flow more effectively. Our group exercises provide a positive, welcoming environment to learn the skills needed to confidently communicate and channel emotions.
Empowering Because You're Empowered
When empowering girls, we must also instill in them the ability to do the same for others. We equip girls with the knowledge needed to empower their girlfriends, sisters and/or peers. Helping girls recognize the importance of encouraging and motivating one another teaches them that it's one of the greatest gifts they can give.

Learn more about the Empower Girls program: 
Updates
The Project FAQs
Frequently Asked Questions:

When will the first event be held? 
October of 2018
 
Can I sponsor an event or partner with Relate & Paint to collaborate on an event?  

Yes! Absolutely! Please email: partnerships@relateandpaint.com to discuss in more detail. 
Monetary Contribution
0 Supporters
Contribute
Rewards
Monetary Contribution
0 Supporters
Contribute