Help us connect kids to real food for their well-being & the planet during this crisis & beyond.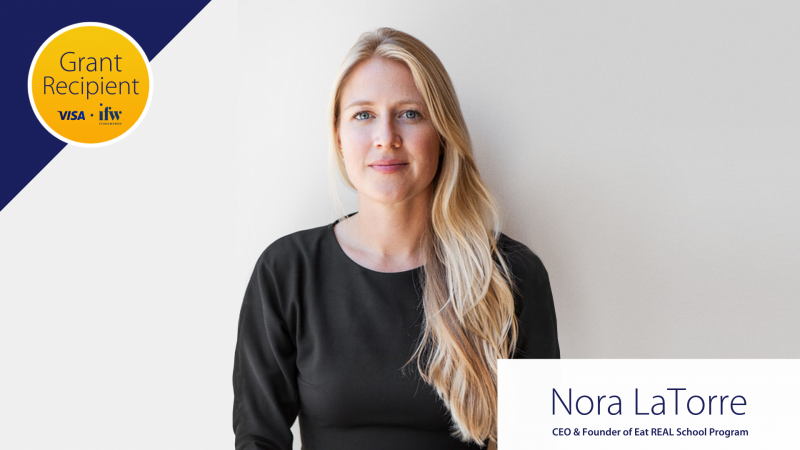 Project Description

Eat REAL is a Public Health nonprofit that increases real food access and education through schools for the well-being of children and the planet. We transform the menus on the largest restaurant chain in America - our public schools - by partnering with communities and schools.
Thanks to the generous Visa • IFW grant, we're so close to our campaign goal and you can help us achieve it! Please help us reach our goal of a total $15,000. $1 = 10 meals safely provided so every donation matters. Thank you for helping us support school heroes who are helping keep our communities strong during this crisis and beyond!

The Problem
Currently, in the United States, the next generation is on track to have shorter lifespans than their parents for the first time in U.S. history. One of the top causes is food-related disease so if we can transform our food system, we can transform the trajectory of the next generation and the planet! Also, food-related disease is putting people at higher risk for COVID-19 so we need to help people learn to love real food today. 

The Solution
We focus on helping schools transform their food programs so students have access to real food and can learn about the power of real food at school. During COVID-19 we help school safely deliver meals (or do pickup). Every community has a school so the opportunity to do good is massive. 
Eat REAL's core program is a K-12 certification that helps schools make improvements to their menus and helps kids learn to love real food. Our COVID-19 K-12 school program supports schools through resources (guides), tools (e.g., masks) and real food donations. 
Updates
The Campaign FAQs
Frequently Asked Questions:
Where can I learn more? 
What is the Rainbow Taco Challenge? 

Join Eat REAL's Rainbow Taco Challenge now on Instagram. The idea is simple. Make a rainbow taco challenge plate full of colorful ingredients that you have on hand. Tag @eatrealcertified and #rainbowtacochallenge in your post/IGTV/or story. Donate! Challenge five of your friends to join in. 

Monetary Contribution
$10,300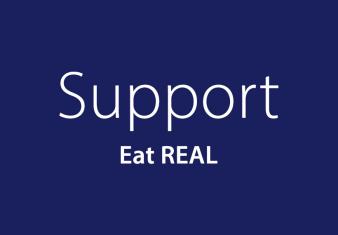 Monetary Contribution
1 Supporter
Select this reward
Rewards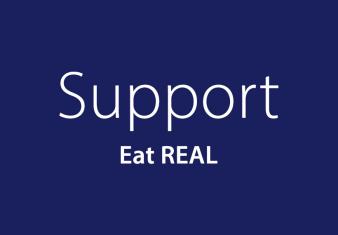 Monetary Contribution
1 Supporter
Select this reward