Making Detroit Endometriosis Warriors an Official Nonprofit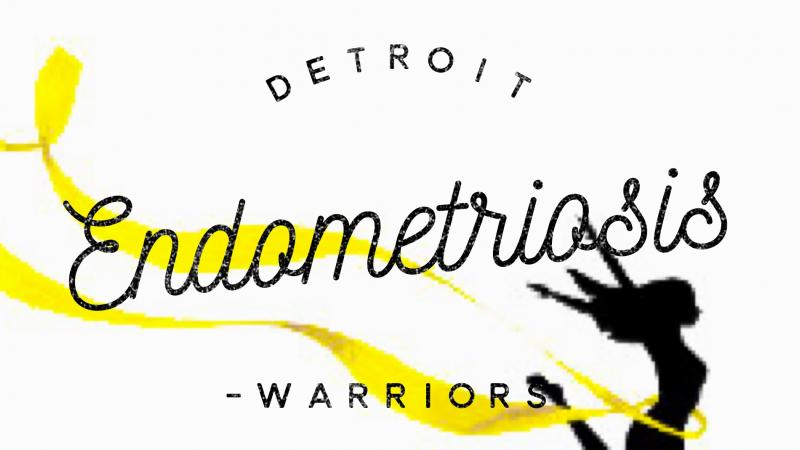 Project Description
What is the mission of your company or project? Detroit Endometriosis Warriors as a Nonprofit will provide resources and education as well as weekly and monthly support groups for women and girls as well as their families that suffer from Endometriosis in Metro
Describe the problem you are solving. Even though Endometriosis affects 1 in every 10 women, there is very little as for as support groups education and resources especially for Endometriosis. This Nonprofit will allow for us to partner with community leaders, school and the community and allow for resources and education for resources and support for those that suffer with Endometriosis and those looking for education and resources. We will go into school and educate young girls and have educational resources for women that have been recently diagnosed or have suffered a long time.  
2What is the market size/opportunity? Detroit Michigan and surrounding cities and Midwest States
What is your company/product about and how does it solve the problem? This Nonprofit is extremely important it will allow for women to get a proper understanding of the condition it will allow for us to educate women and also allow them to have a place of refuge support and knowledge 
Why are you seeking funding and how will you spend the funding?  We are seeking funding to Officially register Detroit Endometriosis Warriors locally and federally as a Nonprofit we will also purchase a physical location where we be able to have and host educational seminars as well as weekly and monthly support meetings. We also begin and join with the Endometriosis Foundation of American and Worldwide Endo March to host and facilitate yearly Endometriosis Marches in Detroit
Who is on your team? Several women that are part of my support group (social media) have agreed to help run and be on the board of the Nonprofit 
Thank you so much for helping funding this Nonprofit. You are helping provide education resources and a safe haven for so many women and young girls and their families in Metro Detroit and to show our appreciation when you donate a stepping stone will be place at our location to show appreciation in you helping us get one step closer to our goal!
Updates
The Campaign FAQs
FAQ: What is Endometriosis? Endometriosis is a pain condition that cause the lining of the uterus to grow outside of the ut6and attach to other major organs 
What are the symptoms of Endometriosis? Painful periods, excessive bleeding between periods, infertility, pain during intercourse, fatigue, nausea, pain between periods, endo belly or abdominal swelling, lack of appetite, cramps, headaches, mood swing, and extreme and serve pain in between periods
Is there a cure for Endometriosis? No there is no cure only treatments.
Why start a Nonprofit for incurable disease? Because everyone that suffers with Endometriosis deserves to have quality of life
Who is a affected by Endometriosis? 1 in every 1p women have Endometriosis but are most uncommonly diagnosed.
If so many women have Endometriosis why is it not widely treated, understood or treated?  Because it 85% of the time gets missed diagnosed and on average it takes 10 years of misdiagnosis and wrong treatment.
Monetary Contribution
0 Supporters
Select this reward
100.00 USD
Yellow Brick Wall
We will put a yellow brick at our permanent location with your name showing you helped build the dream of this non profit, we will also send a tshirt to you that will count as free entry into our annual March during Endometriosis awareness month. We will also feature you on the website 
100 Left
0 Supporters
Select this reward
Rewards
Monetary Contribution
0 Supporters
Select this reward
100.00 USD
Yellow Brick Wall
We will put a yellow brick at our permanent location with your name showing you helped build the dream of this non profit, we will also send a tshirt to you that will count as free entry into our annual March during Endometriosis awareness month. We will also feature you on the website 
100 Left
0 Supporters
Select this reward