Help us Expand our Walls.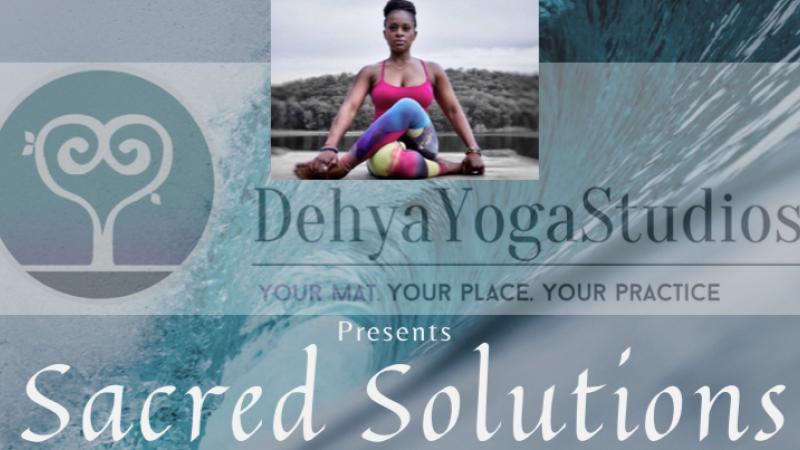 Project Description
DehyaYogaStudios Wellness Center's mission is to create and continuously cultivate safe space for all people to practice movement of the body, stillness of mind and constant awareness of breath.
DehyaYogaStudios Wellness Center opened in response to the Black Lives Matter movement. I felt that we, as a community, we did not have the space to process and deal with all that the movement meant and created.  I felt we needed space and time to grieve and process and heal.  

DehyaYogaStudios in Laurelton, New York (Queens county) is the first and only Black woman owned Wellness Center. It has become a wellness hub for women of color to unpack and heal traumas that have plagued them for years. We are the ONLY space in the community that provides this type of safe haven. 

But... I can't do this alone. This has been my lesson and this is why I am  reaching out for your help,  so I can properly serve our community. My mission is to heal women of color. I am fully immersed in my purpose. The current studio offers multiple yoga classes, yoga teacher trainings, trauma workshops, healing circles, women in business expos; a catalog of wellness professionals including health and nutrition coaches, doula services, life coaches, trauma specialists, clinical therapists, voter registration and civic responsibility events, wellness panels and more!
We need to expand our walls and in order to manifest this new vision and concept- we need to finalize the closing of our physical space whilst moving forward with full momentum to the next phase. 

Your help will empower us to move beyond our physical walls, with the financial freedom to serve on a higher and broader level.  The studio is not closing, it's expanding.  The address will change from being on 227-12A Merrick blvd., to exactly where we need to be. The community is not loosing DehyaYogaStudios Wellness Center, its walls are expanding.
The funding will be used to facilitate the finalization of closing our physical doors, as we begin to curate Sacred Situations (pop ups) in various locations throughout the metro area.  Our hearts are with the South Queens community and we are also seeking to ensure that we maintain many of the class offerings we have on schedule. 
Dehya (pronounced day-yah) means I am here.  So, it is clear to me, that we will be here.

I am asking the community to help manifest this vision.
Team Dehya is Syntyché Francella, Karma Tudor and Katya Joseph, and our esteemed office manager Anita Rogers.
Thank you for your love and support.
Walk good,
Syntyché and Team Dehya 
The Campaign FAQs
Frequently Asked Questions:
Is my donation tax deductible?

No, we are not a non-profit organization.  We do work with non-profits and NGO's.  In the coming years, we will have a not for profit entity.

Where is the money going?

The money will be used to pay final expenses to closed resolve outstanding balances incurred whilst maintaining the studio.

How can I see where my money has gone?

Remain apart of our community- come to our upcoming sacred situations, visit our social media pages and connect with our students. 
Monetary Contribution
$100
Monetary Contribution
$100
Monetary Contribution
$50
Monetary Contribution
$50
Ladies of Justice
06/25/2019
Monetary Contribution
$220
Dorothea Erichsen
06/23/2019
Monetary Contribution
$100
Monetary Contribution
$50
Monetary Contribution
$50
Monetary Contribution
15 Supporters
Select this reward
Rewards
Monetary Contribution
15 Supporters
Select this reward