Help Us Learn Play And Grow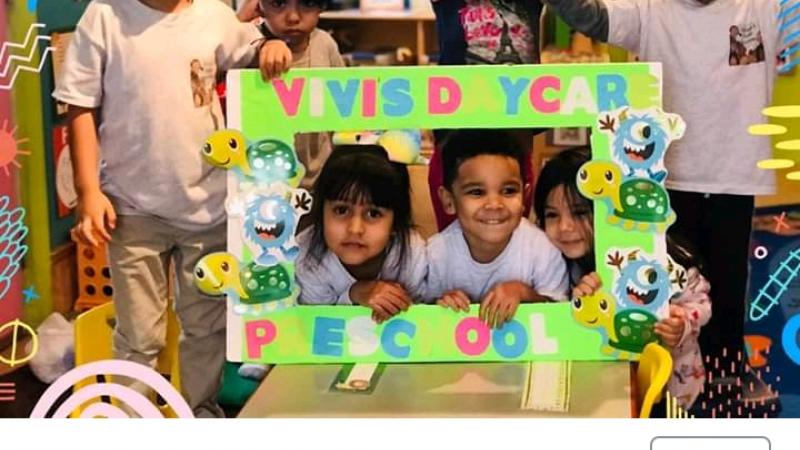 $2
pledged of $100,000 goal
Support now
Project Ends on June 30, 2019
Project Description
Company History
Vivi's Daycare started 13 years ago as in-home daycare for infants through school-age. Vivi's Daycare was inspired by the love for children and connection with families. Vivi's Daycare will expand to Delaware Super Stars Academy due to high demand and space.
Who We Are Now
Vivi preschool is  an in home preschool/ daycare program that offers educational services to low income families in the state of Delaware. We also offer before and after care for school aged children. Our program offers free breakfast, lunch, and snack. Our curriculum offers a bilingual program and helps the children  get ready to enter Kindergartner. The children learn how to read, write,  and speak Spanish. The program has been operating for more than a decade and we have out grown our place. Our program operates from 6:30am to 6:00pm.
Mission Statement
Our mission is to  provide a safe, developmentally inclusive environment for toddlers, preschool, and school age children. Our focus is to provide a stimulating early learning and child care experience which promotes each child's social, emotional, physical, and cognitive development.
We are looking forward to creating a bigger center called Delaware Super Stars Academy. Our waiting list is beyond what we can have in a home setting. We are looking to find support in getting a big center opening so that we can better serve all the children in our community.
The Problem Were Solving
-providing affordable childcare
-offering flexible hours for parents work schedule
-meeting the highest standards for early childhood programs
-children receive an age appropriate curriculum in  Spanish
and   English
-breakfast, lunch, and snack are free for all families
-We offer a summer program and provide field trips at low cost
How you can help
We need help with buying a bigger place as well as purchasing furniture, art suppplies, playground equipment, educational materials, and hire staff.  We need help with  purchasing school uniforms so our families don't have to pay for them. We will spend the money we raise on all those items. As well as investing in new technology to keep our facility up to date with current educational materials and technology like computers and smart boards in the classroom.
Our future is awaiting
In the future we would like to see our prgram become a franchise across the United States. We would like to take Early Childhood to a whole another level so that all children have an equal opportunity to quality care and education.
From the bottom of our hearts thank you for your support!!
Updates
The Project FAQs
Frequently Asked Questions:
Please, replace this example content
Where are you located?
We plan to have our new center in New Castle
How many children do you serve?
Our in home daycare has 15 to 20 children. Once we get our new location we would like to have about 250 children.
What is the requirements to enroll in your program?
The child must be at least two years old and up to enroll in our program.
How much money is it going to cost to build a larger center?
It will cost roughly $300,000 to build a new center.
How are you going to provide proof to what the money is being used to?
We will post pictures  through out the entire process. We will keep our backers up to date with pictures any documents we can provide.

Monetary Contribution
1 Supporter
Contribute
Rewards
Monetary Contribution
1 Supporter
Contribute