Building multi-use space for meetings, events, popups, non-profits, and most importantly, the community.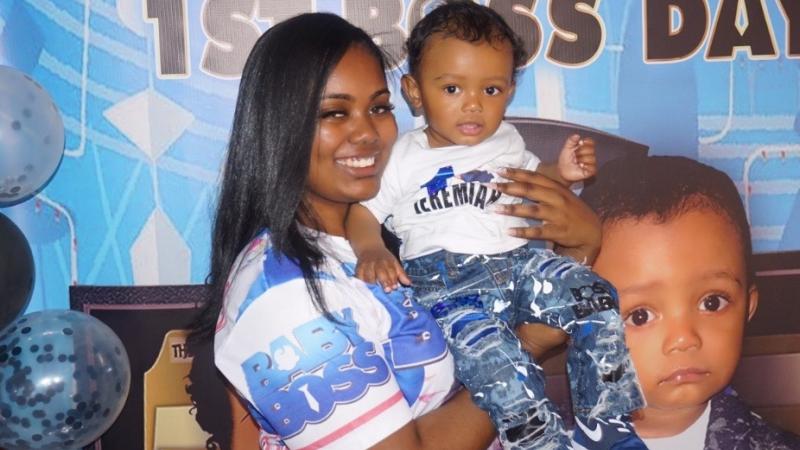 Project Description
Hi everyone! My name is Tyana, I am a young entrepreneur and I'd love to share my story with you.
I am the owner of T&J's Special Events LLC. The J stands for Jeremiah (my handsome little boy) I have planned several events and have a longing desire to go above and beyond planning. With a B.S in Business Administration, I've decided to pursue my Master's of Business Administration in order to learn the necessary skills of owning my own business.
As a full time program manager, mother, MBA candidate, and business owner, I am quite the busy bee. There is never a dull moment in my world. One thing about me is that I am very dedicated, hard working, goal orientated, and determined.
The funding for this campaign will be put towards owning my own event space! While my campaign goal will not cover the expensive costs of NYC real estate, it is certainly a start! Funding will be used for various start up cost such as inventory, inspections, legal fees, and the like. Any amount really helps and is appreciated.
My ultimate goal is to have a space where I can plan and host social events, while opening up the space for corporate or meeting use.
I'd also love to open the space up as a recreation center with games and activities for kids to play after school as well. Lunch & Learns, Networking events, Yoga classes, the list is endless!

Your donations mean the world to me as I take on this new business adventure. I aspire to be nothing short of successful on this project.

So why me? I'm an over achiever which means your investments will be put to great use. I graduated college with a 3.8 GPA while working a part time job. This does not compare to my current status of grad school student, full time worker, business owner, and mom. This is all to say that I do not stop until I am satisfied with my accomplishments. I am driven, professional, and passionate about my future and goals. I am not only interested in growing my business, but the satisfaction of providing a space that can meet everyone's needs. This includes being ADA certified as well. All of the business moves I make are towards building a future for my wonderful family and trying to create a space where I can support my community. That little boy in my campaign picture is my motivation, and I will not fail him. This post can be endless as I discuss my passion for this campaign, but I encourage you to contact me directly if you'd like to learn more, or have any questions.

Thank you for your consideration! I hope you will support my dreams.
Updates
The Campaign FAQs
Frequently Asked Questions:
When do you plan on opening the event space?
Sharlene Manore
10/10/2019
Monetary Contribution
$20
Monetary Contribution
1 Supporter
Select this reward
Rewards
Monetary Contribution
1 Supporter
Select this reward