Project Description
Imagine being told by your black three year old child...
 I wish I was that color...
I wish my hair looked like that girl in the commercial...
I wish I looked like that ...
Our children are already observant of the differences between themselves and the children they are seeing on television, or on advertisements. Already at the age of only THREE.
Hello. My name is Priscilla Wesson and I am the founder of Cozy N Cute Kids Boutique.
As a young black mother with two small daughters who are absolutely obsessed with their clothing. I am constantly shopping for every day looks. Once I heard my daughter say that she wished she looked like the girls on Television, I knew I had to make an impact.
I was tired of throwing my money out to big brands who truly don't represent us,
whose stores are a mess to shop in, and when you ask for assistance with something, whether in store and online, its not welcomed.
With children's clothing being an 27 Billion dollar industry. and the black dollar being over 1.2 trillion dollars of spending power in the United States each year,  I knew there had to be a solution.
Cozy N Cute Kids Boutique is that solution.
Since our launch in June 1, 2020 we have  pulled in over $2600 in revenue and attract over 22,000 visitors to our site, and have over 300 subscribers on our email list.
We are a black owned e-commerce boutique providing cute and comfortable everyday styles for children. Whether it's for play or a special event, we have you covered.
We make sure our customers are the center of attention with our live chat box and ongoing communication even after purchasing.
We are intentional about sharing and advertising beautiful brown children in our campaigns so that brown children all around the world can be confident in their beauty.
We are seeking funding to expand our reach. We need to build brand awareness and are asking for your help so that we can spread our mission. We have one full time founder and are also looking to expand our team.
Thank you for supporting our brand who is on a mission to ensure there representation of black children in fashion. 
Be cute, have fun, in comfort with Cozy N Cute Kids Boutique.
Updates
The Campaign FAQs
Why are we raising funds? 
We are raising funds to kick off our project by creating one full-time position for our team and for marketing to spread Brand Awareness
Is this all the funding you need?
No, this is the official kickoff of our total raise! We're also currently seeking investors and partners who align with our values and who are just excited about this opportunity and are excited about our cause.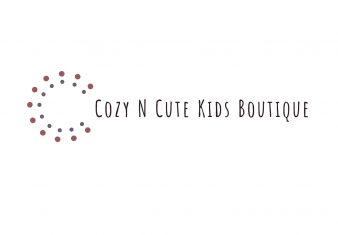 25.00 USD
30% OFF at COZY N CUTE KIDS BOUTIQUE
Please enjoy 30% OFF our store. We thank you for your support!
800 Left
0 Supporters
Select this reward
Monetary Contribution
0 Supporters
Select this reward
Rewards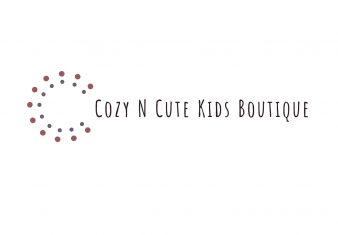 25.00 USD
30% OFF at COZY N CUTE KIDS BOUTIQUE
Please enjoy 30% OFF our store. We thank you for your support!
800 Left
0 Supporters
Select this reward
Monetary Contribution
0 Supporters
Select this reward