Building the Science of Content for Social Impact and Social Innovation Initiatives.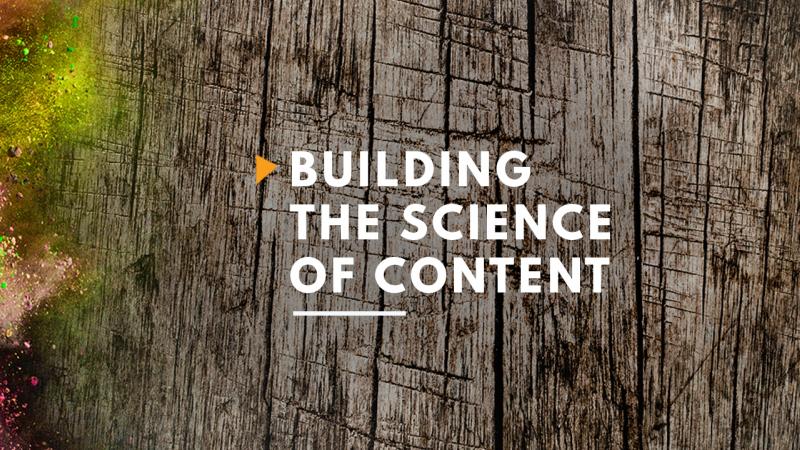 Project Description
Our mission - We are all things content for social impact and social innovation tech startups, and cover the lifecycle of content from ideation to monetization. Our content science builds on a speedy yet sophisticated quality process. We bring a global team of domain experts in ML, Blockchain, and Open Source-type tech to every engagement. Our last mile impact and content-first approach go beyond the run-of-the-mill managed and automated content models run by crowdsourcing companies, agencies, and software solutions. It was a life ambition to do something with social impact before I turn 50. The COVID pandemic accelerated the execution, and now on a mission to bring Content Sense to these initiatives.

What we do - All things content for social impact and social innovation tech initiatives.

Content types – marketing, sales, and technical (developer/data science).

Content lifecycle – from ideation to monetization – a soup to nuts content-first approach.

Content workflow – 1. a sophisticated and speedy quality control process. 2. Intelligent dissemination to a global content team based on domain knowledge (the team is expanding continuously). 3. Last-mile impact with an expert team of content project managers that go a notch beyond 'typically managed content.'

What is the market size/opportunity?

Looking at the North America social impact

tech and innovation tech

 space - ~$2B in 2020 conservatively

What is the company/product about and how does it solve the problem? 

Watch these videos to understand what we do and why you should select us:

Why are you seeking funding and how will you spend the funding?

The goal is to build a crowdsourced model with expert content teams globally and ensure rapid but high-quality content delivery. It will take time, effort, and a significant investment to build expert content teams in each tech domain. A substantial amount of marketing and outreach is required to present Content Sense to them and secure the right resources for projects. 

Funding will also be required to run PoC's or pilots for customers across various types of social impact initiatives globally to ensure that the crowdsourced model of content creation works for them. Funding to manage all the content resources/members of the project and run the PoC operations overall.

Who is on your team?

Padmini Murthy - Founder an Content Strategy
Alicia Martinez - Design
Shyamala Tejomurthy - Technical Writing
Saudamini Rao - Editing and QA
Priyanka Kumar - Digital Marketing
Aditya Poduri - Intern
Content Partners - Binge Cult, Kriya, Ahead Media

As a result of this global pandemic and seeing the ephemeralness of things, I am advancing my plans to work on this idea a little sooner, before I turn 50. We assure you, every penny here is going towards building a better planet by creating better content for companies doing social good. And it is because of backers like you that we can embark on this BIG mission despite all odds! Thank you.
Updates
The Campaign FAQs
Can we set up a discovery session to understand how this model works - yes.
How long can the content PoC's run for typically - 3-6 months.
Do you create technical content as well - yes, we create developer and data science centric content.
Which parts of the globe are your members located in - currently, we have content experts in the United Stated, United Kingdom, Canada and India. We are constantly expanding.
How does the pricing work - PoC's are free. We are currently in the PoC stages with most of our customers. Pricing will come soon.  And that's why we need funding:-).
Monetary Contribution
0 Supporters
Select this reward
Rewards
Monetary Contribution
0 Supporters
Select this reward