Funding the co-creation of a new community healing space in Snoqualmie, Washington with Three Moons Midwifery!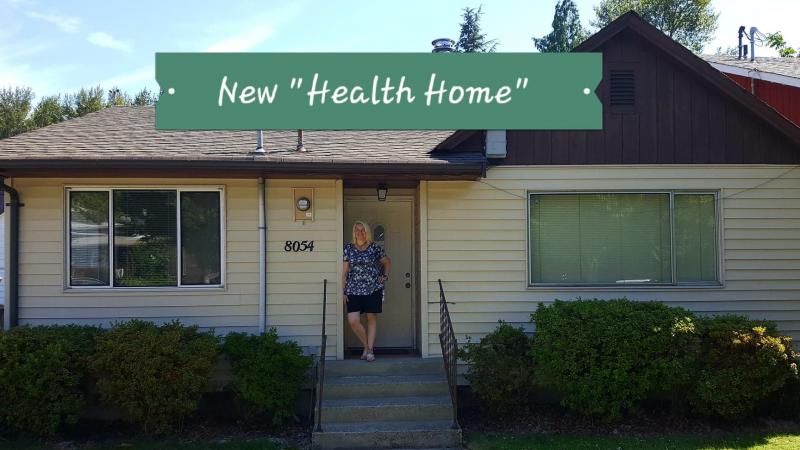 Project Description
Three Moons Midwifery needs your help! 
We are moving to a new location in Snoqualmie, Washington and it needs some serious updating.... new flooring and appliances, landscaping, roofing, plumbing, electric work... the whole kit & caboodle! 
Since I was young I have dreamed of creating a healing space where practitioners and the community they serve can nourish themselves and flourish together! As Three Moons Midwifery, my women's health, maternity and primary care practice, has grown I have held onto that dream and now is the time to bring it to fruition!
I've signed the lease for a sweet little house in historic downtown Snoqualmie, a small town in the Pacific Northwest with an amazing, caring community. In order to create a warm, welcoming, healing space for those who will utilize it we need to make some changes. In keeping with my vision for a community created and sustained "health home" I am looking for folks to share the space with me and for those who will utilize services to share their time, skills, money, etc. to help make it a place where everyone feels welcome!
My goal is for folks to donate their skills and expertise to help create an amazing place to heal and to share, i.e. architects, environmental engineers, landscape designers, interior designers, lighting specialists, sustainability specialists, flooring specialists, solar engineers, etc. so that we can use this as a demonstration project, as a model of how health can be created and sustained from the "home" and beyond. 
I would love to be able to barter with folks who desire to trade their skills for my services! Contractors who can renovate bathrooms could trade for midwifery services or cleaners could trade for an annual exam, etc. 
And then there is $. The building is old and needs some updating such as a new range for our cooking classes, updated kitchen cupboards and counter tops, updated flooring, updated heating, a new washer/dryer to decrease energy use, new low flow toilets, etc. My goal is for things to be done with the environment and sustainability in mind, using local companies and products whenever possible, avoiding harsh chemicals, using natural products, etc. 
I want us to build this home together, to create a community space filled with the love, energy and dedication of the community it serves. This health home isn't just a space for me: it's a space where we can all come together to live our best lives and get the comfort, care and compassion we all need.
Updates
The Campaign FAQs
Three Moons Midwifery PLLC Information
Three Moons Midwifery believes in the wisdom of the human body and aids folks in accessing and understanding this wisdom. Each person is unique with their own strengths and challenges. We acknowledge, support, and work with this uniqueness to meet each clients individual needs via building a trusting relationship, offering 30-90 min appointments, and implementing a variety of tools, including nutrition, supplements, movement/exercise, referrals to other services, medication prescriptions when needed, & more!
Three Moons Midwifery is a full scope primary care health practice owned and operated by Dr. Alisha H Wilkes, a doctorally prepared nurse-practitioner and nurse-midwife. We provide holistic, relationship-based care to folks female bodied folks, puberty thru end of life, including: puberty education, menstruation support/education, family planning, fertility support, hormonal support/balancing, peri & post menopause support & education, gynecologic/annual exams, breast exams/health, pregnancy care, community-based birth, home birth, water birth, newborn care, postpartum care, mental health support, medication prescriptions/management, collaboration and referral to supportive practitioners, & more!
Campaign Information
Campaign funds will be used to transform the new Snoqualmie Health Home location into a calm, healing space for the community. We plan to use funds to obtain needed items such as new toilets, sinks, washer/dryer, oven & range, kitchen island, furniture, landscaping, external painting, lighting fixtures, etc. 
We plan to utilize local services and purchase as many of our times locally as we are able. 
We plan to use low VOC paints, non-toxic cleaning products, and to create as sustainable and environmentally responsible a working environment as we can. 
We also hope to have folks from the community and beyond to help us create a wonderful place to heal and hang out by sharing their skills; such as woodworking cabinet making, landscaping, cleaning, painting, window washing, electrical, plumbing, etc. 
A note about reward items
Rewards items are generously donated by friends & colleagues of Three Moons Midwifery PLLC. Dr. Alisha Wilkes will arrange for shipment of physical items to campaign contributers.  Arrangement for services is strictly between reward donee and campaign contributer. Neither Dr. Wilkes nor Three Moons Midwifery PLLC are responsible for item or service quality. 
Contact Information
Dr. Alisha H Wilkes DNP, CNM, ARNP 
Phone:    425-395-4768
Email:     ThreeMoonsMidwifery@gmail.com
Website: www.ThreeMoonsMidwifery.com
Monetary Contribution
$20
Keith Ann Blankenship
08/21/2018
Anna Humphreys
08/16/2018
Monetary Contribution
$25
Monetary Contribution
$200
Joanne Hslverson
08/15/2018
Leaf & Root Signature Tea (225g)
$35
Monetary Contribution
$250
Monetary Contribution
$100
Monetary Contribution
$25