A beautiful soul makes a beautiful you.
-Be Beautiful. Be Unique. Be You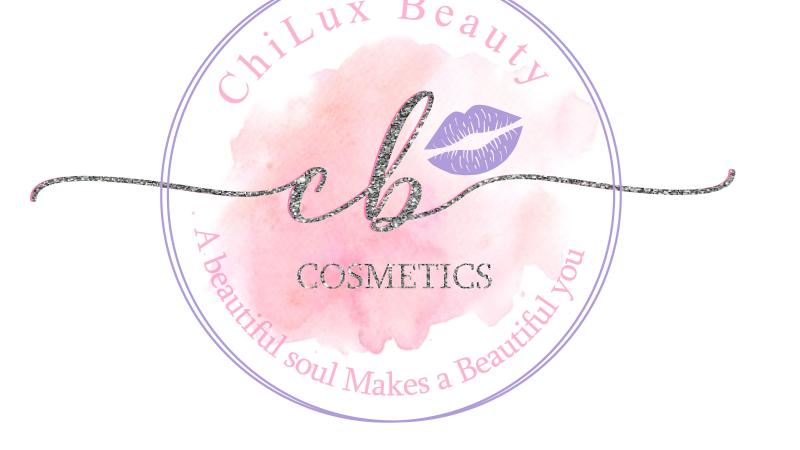 Project Description
Mission Statement: To uplift and encourage the minds of girls everywhere through cosmetics. ChiLux Beauty is dedicated to servicing quality products at an affordable price, to make our buyers feel happy and beautiful. 
This is a small business ran by a teenage college student. The opportunity presented is that many female college students are into cosmetics such as lashes, lip-gloss and othe products. Having a beauty business allows students to buy quality products without breaking their pockets
This company will be providing a variety of things. At first, I will be selling handmade lip-gloss, lashes and hair-pins. After the business starts to grow we will then begin to provide skin and lip care items. 
I am seeking funding because I am a full time college student who receives government aid and loans. i want to start a business as a way to become self sufficient. Funding will cover the startup of my business, the ingredients to make the lip-gloss, a vendor for lashes and packaging. This is basically the majority of the expenses. 
Single person: Tomera Chieves-Hawkins(owner)
I honestly want to thank everyone who shares and donates to my funding campaign. It warms my heart knowing that people will support my business. Coming from a single parent home I realize that every penny counts and i deeply appreciate it. Thank you! 
Updates
The Campaign FAQs
Frequently Asked Questions:
What will funding cover? Funding will cover all the expenses to start my business. The ingredients for the lip-gloss, lash vendor, and packaging for the items.
 Are the ingredients in the lip-gloss safe? The ingredients in the lip-gloss are vegan friendly and contains all natural ingredients.
Monetary Contribution
A sincere thank you from my heart. Every dollar and cent truly counts. 
0 Supporters
Select this reward
5.00 USD
A Girl With Genuine Grattitude
A minimum donation of $5.00
A  personal candid hand-written thank you/note card
Can be given in either digital or physical form 
Side Note: Will contact for information if physical card is preferred
1 Supporter
Select this reward
Rewards
Monetary Contribution
A sincere thank you from my heart. Every dollar and cent truly counts. 
0 Supporters
Select this reward
5.00 USD
A Girl With Genuine Grattitude
A minimum donation of $5.00
A  personal candid hand-written thank you/note card
Can be given in either digital or physical form 
Side Note: Will contact for information if physical card is preferred
1 Supporter
Select this reward