The online job marketplace for actors, models, influencers & talent nationwide.
Project Description
Companies worldwide are looking for actors, models, influencers and talent for their marketing campaigns, but have challenges finding the perfect match.  There is no safe or reliable place to find talent online.

Talent are looking for jobs, but are often underserved with little control over their career. Castango is an on-demand job marketplace that connects companies with talent nationwide eliminating the middle man.
Castango has streamlined the casting process saving time and money utilizing the power of technology. The web platform supports the entire booking process, including search, hire, communications and payments online.
Whether you are looking for an actor for a commercial, an influencer for a social media campaign, or a model for a photo shoot, Castango matches companies with the best talent for your brand. 
Since launch Castango has acquired over 10,000 talent members and over 1,000 company clients such as Forbes Travel Guide, United Health Group, We Work, Gatorade and more. 
Why We Are Raising Money 
Our goal is to scale our operation and increase our user base by 10x to hit 100,000 talent members and 10,000 company clients. To achieve these goals we need to build our team and increase our marketing spend to create more job opportunities for talent nationwide. 
IFundWomen provides an incredible opportunity to incorporate crowdfunding into our fundraising efforts to help achieve our goals.   Less than 1% of companies led by women of color are funded by traditional Venture Capital and we are using this platform to help build awareness and raise $30,000.  
Founder 
Chekesha Van Putten is an award winning spokesmodel, actress and dancer who has worked in front of the camera for over 20 years.  She built and launched Castango based on her professional experience and passion to help talent cast their dreams. 
How You Can Help 
1) Purchase one of our many rewards 2) Make a monetary donation, 3) Share with friends or 4) Post a job on Castango.  We are grateful for your interest in supporting this campaign and the overall progress of women in business. 
Thank you!  
Updates
The Campaign FAQs
Frequently Asked Questions:
For additional information or questions please contact info@castango.com 
Thank you! 
Monetary Contribution
1 Supporter
Select this reward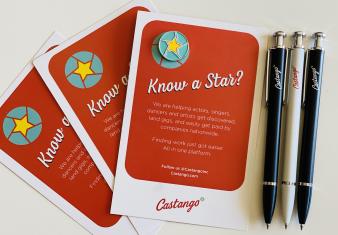 25.00 USD
Castango Swag
Personalized thank you note 
Customized  Castango star pin
Castango Pen 
50 Left
0 Supporters
Select this reward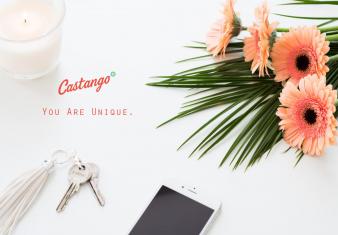 75.00 USD
Virtual Shout Out
Virtual thank you 
Mention in our newsletter 
Mention in our social media 
0 Supporters
Select this reward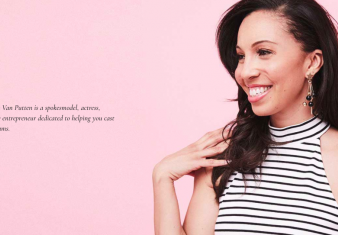 300.00 USD
Talent Coaching
Learn how to cast your dreams in a virtual one-on-one private coaching session with Castango Founder, Chekesha Van Putten, award winning spokesmodel, actress, and dancer. 
1 hour session 
0 Supporters
Select this reward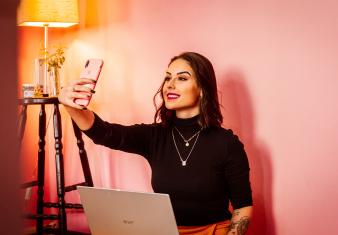 500.00 USD
Social Influencer Talent Promotion
Hire a Castango Influencer to shoot 3 photos for your product or service. 
Nationwide talent available 
0 Supporters
Select this reward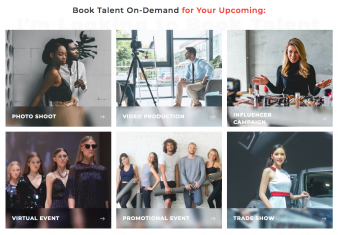 1,500.00 USD
Professional Talent Booking Credit
Hire a Castango Actress, Model or Talent for a 1- day professional photo shoot, commercial or video campaign. 
Nationwide talent available 
0 Supporters
Select this reward
Rewards
Monetary Contribution
1 Supporter
Select this reward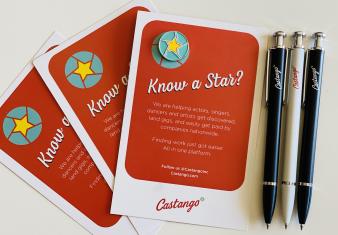 25.00 USD
Castango Swag
Personalized thank you note 
Customized  Castango star pin
Castango Pen 
50 Left
0 Supporters
Select this reward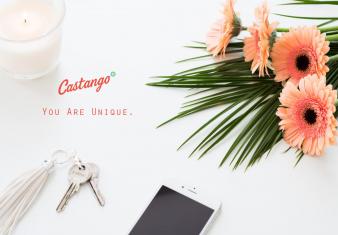 75.00 USD
Virtual Shout Out
Virtual thank you 
Mention in our newsletter 
Mention in our social media 
0 Supporters
Select this reward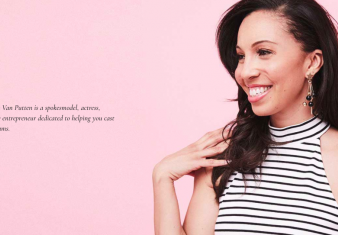 300.00 USD
Talent Coaching
Learn how to cast your dreams in a virtual one-on-one private coaching session with Castango Founder, Chekesha Van Putten, award winning spokesmodel, actress, and dancer. 
1 hour session 
0 Supporters
Select this reward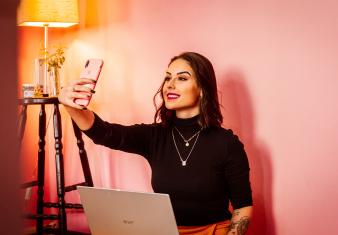 500.00 USD
Social Influencer Talent Promotion
Hire a Castango Influencer to shoot 3 photos for your product or service. 
Nationwide talent available 
0 Supporters
Select this reward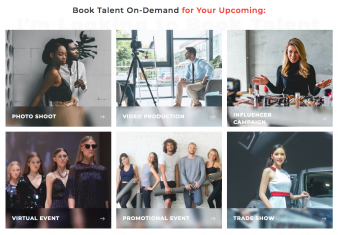 1,500.00 USD
Professional Talent Booking Credit
Hire a Castango Actress, Model or Talent for a 1- day professional photo shoot, commercial or video campaign. 
Nationwide talent available 
0 Supporters
Select this reward