A Cake Baked In Brooklyn Dessert's are Delicious, Wholesome & Fun!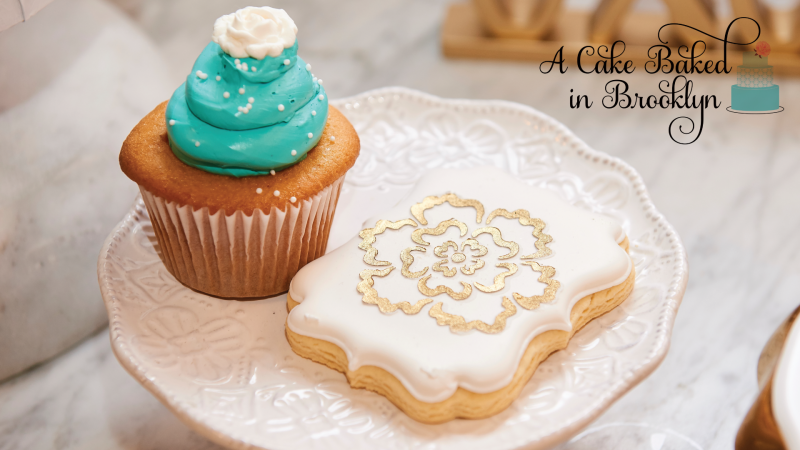 Project Description
My desserts are baked fresh for special occasions, using whole ingredients that you can find in a regular household pantry but mixed together with love and years of recipe perfection. 
My company, A Cake Baked in Brooklyn, is for corporate or event planners, birthdays, bachelorettes, bridal parties - you name it! Our custom dessert art will recreate your exact inspiration through icing and dessert sculpting. We include decorations and displays that will bring your event theme to life.
All my products are made from scratch! Using only the finest ingredients to bring you The most Delicious Desserts. Giving you an homemade taste, Like when you were a child.
We have reopened out iFundWomen campaign to help us offset losses incurred by having to shut our doors due to the Coronavirus.  These funds, whatever you can give, $5, $10, $15 or more, will help us to keep our operations going, pay our over head expenses.  We truly appreciate any help you can provide during this time.  We don't want to let go of this amazing business and we know you don't either.  Please help however you can by donating and/or by sharing this effort.
Imagine a place where you can go to create cakes, host your bridal shower, and have a great time with your girlfriend and children. My boutique will include an experience where you can have social time with family and friends. There will be learning, laughing and bonding. This will be a place you can come and be creative and learn your own techniques while bringing joy thru baking. I am a mother and entrepreneur and I am looking to support the female economy and other female entrepreneurs.
Supporting my campaign will also help support my fellow sister entrepreneurs in their new businesses as well. This is the time we need to help support each other. Only 2% of investment funding goes to female owned companies. You can change that by supporting me, and other female entrepreneurs. If you want to see a change in society, start now by supporting my project. And I promise you, it will also be delicious :)
I can not do it without you! Please Back my Me! bring back the joy thru baking! It will be delicious!
Updates
Monetary Contribution
$20
Zulehka Brathwaite
02/20/2019
Monetary Contribution
$20
Monetary Contribution
$40
Shalah Collins
02/16/2019
Monetary Contribution
$50
Sugar Queen" Exclusive
$100
Natalie Rock-Melendez
01/11/2019
Yolanda Bennett
01/10/2019
Monetary Contribution
$50
Cheff' Rootsie of Veggie Grub
01/10/2019
Recipe Download (e-download) & Social Me
$25
Monetary Contribution
8 Supporters
Select this reward
Rewards
Monetary Contribution
8 Supporters
Select this reward