For 13 years, we have supported emerging & diverse filmmakers and have been the change we want to see in the film & entertainment industry.
Project Description
About Us
The Bushwick Film Festival (BFF) is an MWBE certified independent film, media, and event production company in Brooklyn, NY. Our annual festival attracts over 3500 attendees, as well as more than 1500 film submissions from 60 countries around the world, contributing to the Borough's cultural and economic growth. The festival is committed to providing a platform for emerging and underrepresented storytellers and believes in equal representation in front of and behind the camera. Our year-round programming includes free public screenings and events, hands-on film production workshops, and career training for young adults so that they have the tools to enter a successful career in the media industry.
The Problem
Since 2016, over 70,000 jobs have been created in the film industry with over $12 billion spent in New York alone. Yet many women, people of color, and working-class neighborhoods such as Bushwick, miss out on these opportunities. This is often due to the lack of guidance, access, or information. Furthermore, the high cost of professional video equipment, plus the financial strains of many public arts and AV programs, often put filmmaking beyond the reach of many people in low-income areas like Bushwick. The result is a disparity at an early stage in the number of under-represented people working in media and entertainment. 
Films create powerful mental associations that influence how we perceive each other and the world around us. They have the power to make people see the humanity in others, or the power to objectify and dehumanize. So we have to work hard to ensure image-makers are unbiased and diverse. 
How We Help
For 13 years, we have worked tirelessly to support the independent filmmaking community and be the change we want to see in the film and entertainment industry. The festival and our programming give underserved communities access to watch independent films, celebrate local filmmakers and storytellers, and contribute to Brooklyn's artistic, cultural, and economic growth. We provide a platform for emerging and underrepresented filmmakers outside of the studio system, create job opportunities for the community, and create financial opportunities for local businesses.
Why We Need Your Support
As we recover from the impact of a global pandemic, we are reconciling with the impact of systemic inequality. The fact that our company is one of the very media and entertainment organizations with a woman of the color founder, shows that many more opportunities are desperately needed. The festival is seen as a symbol of light that represents hope, possibility, and inspiration to the next generation of underrepresented voices. 
That said, now more than ever, supporting MWBE media and entertainment organizations like the Bushwick Film Festival is critical.  Not only has our annual festival become a community staple, but the BFF itself is an important cultural institution with diverse leadership. Our work continues to build bridges, push boundaries, and inspire change.
This grant will enable us to support our incredibly passionate staff of diverse filmmakers and artists, fill the gap for revenue lost due to our industry being severely impacted by COVID, and purchase necessary safety supplies and equipment as we work towards restarting business and producing our upcoming festival in October and our events in the fall. 
Thank you so much for reading our campaign and for your support! Every contribution is so much appreciated and will go a long way. 
Updates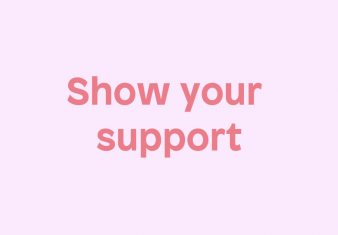 Monetary Contribution
1 Supporter
Select this reward
Rewards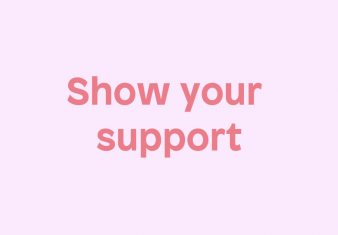 Monetary Contribution
1 Supporter
Select this reward