To create a sacred space with a focus on magical activism, education, personal growth and community through Witchcraft.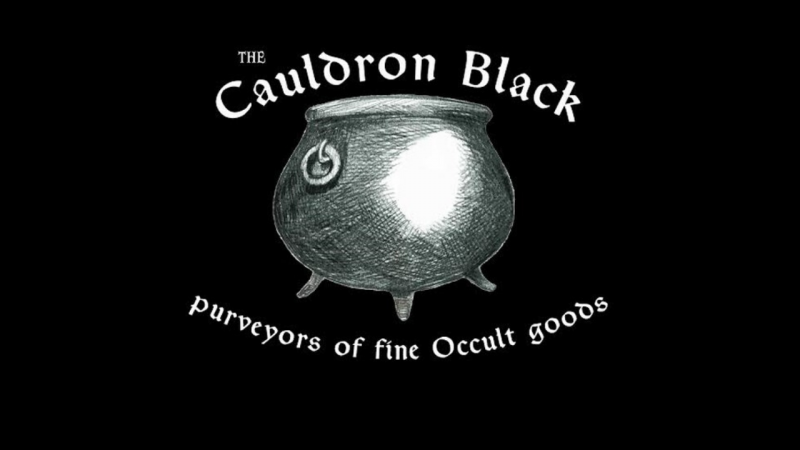 Project Description
The mission of The Cauldron Black is to be a magical and spiritual destination where witches, magical practitioners and non-practitioners alike can come for education, guidance, advice and one-of-a-kind spiritual supplies. The Cauldron Black also strives to be a force for magical activism in the community - by offering classes, public rituals and products geared toward creating autonomy and agency for our community members. It seems everywhere we look lately there is a portrayal of Witches - whether it is tv or film, media interviews or pop culture reference - we are everywhere. Attention has been paid lately to the increase in folks self-identifying as "Witch", and I believe it is due to the harsh socio-political climate. Witches have been marginalized, maligned, persecuted and feared. But why? It is because Witches hold power. Power is the reason people are making the bold statement to stand and be "Witch". Equality for Women, LGBTQ+ and POC is at the forefront of the socio-political argument today because our rights, our agency and our lives are at risk. The Cauldron Black is a space to promote the reclamation of our own personal power and agency as well as offer a safe space for activism within the microcosm of our local community to promote large-scale change to the macrocosm. 
After running a successful brick-and-mortar shop in Salem, Massachusetts for the past 2 and a half years, I have done market research and met with Brooklyn Occult community members and have resolved to expand the reach of The Cauldron Black to that area. I know that offering Classes, Events, Public Rituals, Workshops and sourcing locally made products from artists and other surrounding small businesses creates a community of like-minded people that all have a vested interest in the success and welfare of the business and those involved. The funding raised through this platform will be used to secure a retail space (rental), cover any redecorating/construction costs, a contingency budget for the first three months of business, as well as marketing, payroll, and purchasing products and product displays.
The Cauldron Black has been my dream, and to know that there are people like you that believe in my vision for this business and community means the world to me.
Updates
Jaclyn Domenichello
01/31/2020
Just a little thank you...
$10