Pioneering sustainability for Hawaii's wedding florists with Japanese ikebana techniques.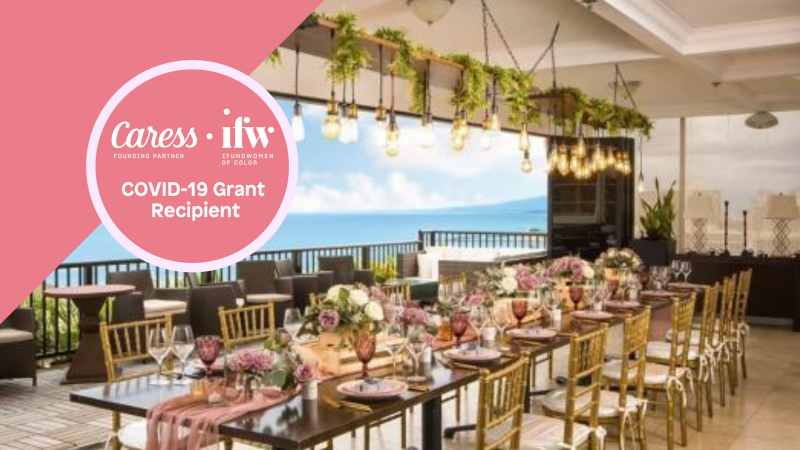 Project Description
On average, an American wedding produces 400 pounds of garbage and as many emissions as approximately 4 people would produce in a year, on a single day (Harrison, 2008). In Hawaii, these numbers are likely greater given that many wedding items (party favors, custom and therefore non-reusable items) and our guests travel here by plane. Yet, weddings and tourism fuel local livelihoods -how do we take care of both our ʻaina (land) and our economy? 
Bridal Flowers Hawaii is Oahu islandʻs first wedding & event florist focused on sustainable design.  Although much more needs to be done throughout the industry, change is starting with one family. At the center is our founder, single-mom, and Japanese ikebana master, Maiko Kuroda.  Our familyʻs mission is to "green" ʻOahuʻs weddings, starting with the greenery every bride touches -the bridal bouquet. From prioritizing local flower farms, scrutinizing our supply chainʻs agricultural practices, innovating our designs away from petroleum based floral foam, re-homing wedding flowers to nursing facilities, to teaching green floristry in the local community, we are a serious environmental event florist. 
Hawaiiʻs wedding industry generates $16 billion annually. It is currently decimated by the coronavirus, with travel restrictions and most major hotels closed. Unfortunately, Bridal Flowers Hawaii laid off our entire team as it was the ethical thing to do given the availability of unemployment funding and our inability to operate with no weddings. We are seeking funding to re-hire and advertise (hire videography!) so as to be ready to provide a sustainable floristry option when events resume. 
Thank you for your consideration!
Updates
The Campaign FAQs
Frequently Asked Questions:
What do you sell? 
Flowers! We are not limited to the tropical variety. We also hope to sell carbon offsets  especially for flowers flown to Hawaii, and partner with a local non-profit to calculate exactly how that would work (tree-planing, coral gardening). We also do linen and glassware rentals. 
Do you have any social media accounts? 
Here is our instagram page.
Where will my funding go? 
Transparency is at the heart of sustainability. Therefore, we will publish our grant funding information at the close of our campaign on our website, www.bridalflowershawaii.com. If you would like, we will also publish and advertise your information!
Why is your name so generic? 
Bridal Flowers Hawaii was originally formed in 2014 as a wholesale wedding florist to event organizers (wedding planners, all major hotels on ʻOahu, etc.). We therefore had no need to have a brand and did not operate direct-to-retail. However, our vast experience in the back-end of the wedding industry along with COVID-19 brought to light a lack of sustainability in weddings, events, and tourism in general. We therefore decided to open up direct to retail in 2020, but did not particularly have the time/resources to re-brand, set up a yelp page, advertise to retail, etc. 
Do you have a retail store? 
No. Bridal Flowers Hawaii, like many in the wedding services industry (photographer, make-up), are closer to a micro-business than a traditional small business. We have operated out of our family home on ʻOahu island since our inception. 
Have you ever thought to sell your business? 
The simple answer is, we do not know where to start. Our family has three generations of formally trained florists in the traditionally Japanese art of ikebana. With the exception of one black sheep, all other members of the Kuroda family are artisans with no college degree,  and no prior knowledge of English before immigrating to ʻOahu in 1999.  We are learning more about how America and global finance works every day, but it's slow going. 
How do you measure sustainability? 
Our goal for 2020 was to engage in a full materiality index across the different ESG (environmental, social, governance) matrices relevant to our industry (aka get measurable data). Unfortunately, we are putting this on hold until we can start our quest again for a full-time sustainability coordinator. Until then, our daughter, Risa Kuroda (M.S. in Sustainability candidate 2021, Tufts University) is monitoring changes in our global supply chain. Other family members are continuing to implement and innovate traditional knowledge of zero-waste design in our products and floral arrangements.
Did you apply for and receive PPP funding? 
Yes & No. We ultimately did not accept PPP funding due to timing of loan dispersement being too late, our inability to even operate as required by PPP, and it being the ethical thing to do to have our employees be safer collecting unemployment checks. 
Whatʻs your contact info?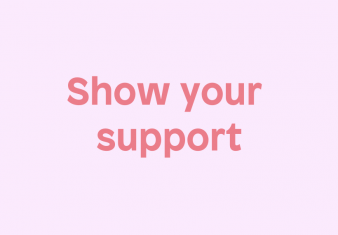 Monetary Contribution
1 Supporter
Select this reward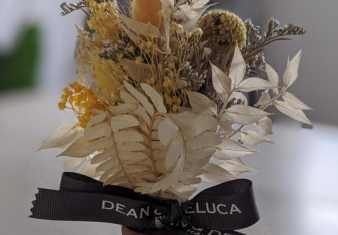 100.00 USD
Preserved Flowers in Wood Vase
Small (handheld) preserved & dry flowers in a sustainably sourced wooden vase (with glass tube inside for water). Photo shows sample done for Dean & Deluca, Hawaii. 
0 Supporters
Select this reward
Rewards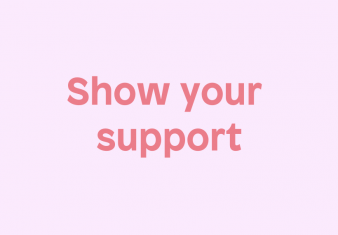 Monetary Contribution
1 Supporter
Select this reward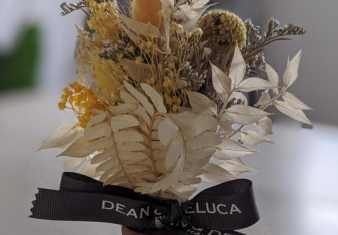 100.00 USD
Preserved Flowers in Wood Vase
Small (handheld) preserved & dry flowers in a sustainably sourced wooden vase (with glass tube inside for water). Photo shows sample done for Dean & Deluca, Hawaii. 
0 Supporters
Select this reward