Blaq App is the "My Brother's Keeper App." You are never alone with Blaq App on your phone. Get help, protection, and support in real-time.
Project Description
Blaq App was born of a desire to stop the epidemic of
* Violence against African Americans (black people) and LatinX people.
* Prevent kidnapping.
* End racial profiling and institutional racism.
* Identify offenders and expose them to public and professional scrutiny in real-time.
* Build and strengthen unity to the African American, LatinX community, and our allies. Equip our community to actively engage with one another when someone is endangered, profiled, or missing.
* Provide training and resources for allies to assist in de-escalation during racially motivated aggressions.
* Work with allies to create safer communities and protocols for first-responders in non-police related racial aggressions. 
* Equip corporations, organizations, and institutions with our trademarked training modules for peer-to-peer interventions related to unconscious bias and de-escalation conversations. 
Social justice campaigns like Black Lives Matter are activated only after a traumatic incident has occurred. What if we had a communal activation in real-time once a threat is identified and before an incident occurred?  
Blaq App has been developed to equip African Americans with an easy and fast way to escape threatening situations. The app once activated manually or by voice command by a potential victim immediately notifies a community of friends, family, authorities, press, and social media of a current threat to life. 
What does Blaq App address? It adjusted the imbalanced justice system and the lack of accountability of biased policing. It provides a defense against violence perpetrated by vigilantes and race motivated attacks.
The logo of Blaq App serves to rebuild brother and sisterhood within the Black community by allowing us to be "our brother's keeper" and look out for the well being and safety of at-risk-members within the community.
How does it work?
Once downloaded Blaq App can be activated manually or by voice command. It can do the following:

 
a. Notify your community to listen in and watch via live video. In real-time.
b. GPS will direct your community to your location and how to find you and bring support or legal representative.
c. Photos and video will help identify offenders and locate their social media connections (employers, LinkedIn, etc.) 
d. Notify local news media outlets of a racially motivated incident if necessary.
e. Call 911
While the Blaq App is a free download available to the public …  There will be many ways to monetize the brand.
BLAQ APP MONETIZATION (social enterprise to create black wealth)
Blaq App merchandise is solely manufactured and licensed to black-owned small and medium-sized businesses. 50% of the proceeds will be reinvested into the black community. 
Meaningful and mission-based merchandise
Protect children and young women with the Blaq App, Blaq App badges and  keychains. 

Blaq App

logo is an homage to Black Panther combined with the (Ghanaian) adinkra symbol Nyame Dua (God's presence and protection) and bridges the Pan African identity. The applique on merchandise serves to identify that the wearer is a member of a larger community that is ready to protect and support the individual holding this emblem.  It also lets potential aggressors know that they are being monitored via GPS and video in real-time.
Blaq App athletic-wear and merchandise includes
Dry wick t-shirts for athletes

Key chains

Phone covers

Car windshield applique

Bumper stickers

Window decals
 The Market
The mean age of African Americans is 34, making them the second-youngest racial or ethnic group in America, with 26% clocking in as Millennials and 28% under the age of 18. According to the study From Consumers to Creators: The Digital Lives of Black Consumers by Nielsen, the growing influence of young African American culture is reflected in their use of digital media as a tool for creation and entrepreneurship.
61% of African American adults agree new technology is "fascinating" to them, with technology use running the gamut from video and audio streaming to ideation web sites. In addition, African Americans are more likely than non-Hispanic whites to learn about technology from others, to read about new technology products, and to recommend or advise on technology products they like. Their media consumption also over-indexes non-Hispanic whites when it comes to all smartphone-related interactions and time spent listening to the radio.
Research shows that there is a "halo effect" around the spending decisions of black consumers, and it's impacting other demographic groups. "These figures [in the chart previous page] show that investment by multinational conglomerates in R&D to develop products and marketing that appeal to diverse consumers is, indeed, paying off handsomely," says Cheryl Grace, Senior Vice President of U.S. Strategic Community Alliances and Consumer Engagement at Nielsen. 
A brand's cultural relevance and engagement with social issues also resonates with black consumers. "38% of African Americans between the ages of 18 and 34 and 41% of those aged 35 or older say they expect the brands they buy to support social causes, 4% and 15% more than their total population counterparts, respectively," according to the Black Impact report.
This expectation that brands will be socially and culturally aware, coupled with the prevalence of social media use among black consumers, has increased pressure on companies to build new relationships with African Americans and protect their existing market shares within the black community. With 44% of African Americans more likely to support or interact with brands online than their white peers, nurturing these nascent interactions could be critical for brand growth.
FUNDING
Blaq App is seeking $100,000 to complete the development of the App and to create an online store to stock and sell merchandise. 
 The app will take 6 weeks to complete development. Blaq App t-shirts will be available for sale in September 2020. The launch of the app is timed with October, 2020. 
Team: 
Founder and creator: Maureen Martin
Business development/social justice crusader/media professional/content creator
www.linkedin.com › maureen-tokeson-martin-52802a38
https://www.thekagency.com/talent/mari-malek/
Developer:
Partnered with Get Grooop
https://www.nyls.edu/faculty/faculty-profiles/faculty_profiles/houman_shadab/ 
Advisor:
Gina Gordon (Production Finance and Accounting)
https://www.linkedin.com/in/gina-gordon-a052a31/
Lian Wairmu Kariuki (International Markets, Africa specialist)
https://www.linkedin.com/in/lian-wairimu-kariuki-mpa-b338355a/
Joseph Banda, Investor relations
https://www.linkedin.com/in/josephbanda/
Thanks so much for your time, consideration, and compassion. 
The cure for violence against black people in the prevention of violence against black people. 
Blaq App
The Campaign FAQs
Frequently Asked Questions:
Please, replace this example content
Monetary Contribution
$50
Official Blaq App moisture wick t-shirt
$50
Rachael Salerno
09/01/2020
Monetary Contribution
$30
Monetary Contribution
$1,000
Daniashley Sosa
07/13/2020
Kieran Hillary
07/13/2020
Monetary Contribution
27 Supporters
Select this reward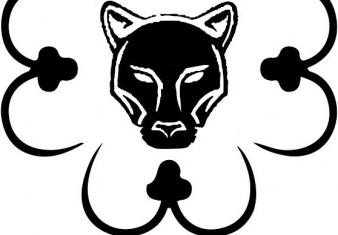 25.00 USD
cousin of the cause
Receive an invitation to download the app 24 hours before we launch.
9988 Left
12 Supporters
Select this reward
50.00 USD
Official Blaq App moisture wick t-shirt
Official first edition Blaq App moisture wick t-shirt.
491 Left
9 Supporters
Select this reward
Rewards
Monetary Contribution
27 Supporters
Select this reward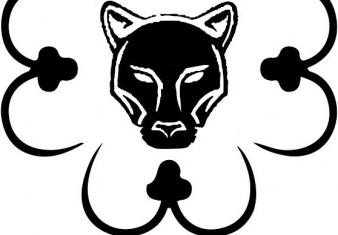 25.00 USD
cousin of the cause
Receive an invitation to download the app 24 hours before we launch.
9988 Left
12 Supporters
Select this reward
50.00 USD
Official Blaq App moisture wick t-shirt
Official first edition Blaq App moisture wick t-shirt.
491 Left
9 Supporters
Select this reward