Three generations of tradition and excellence are looking to share our products and experience with people on the "mainland" and beyond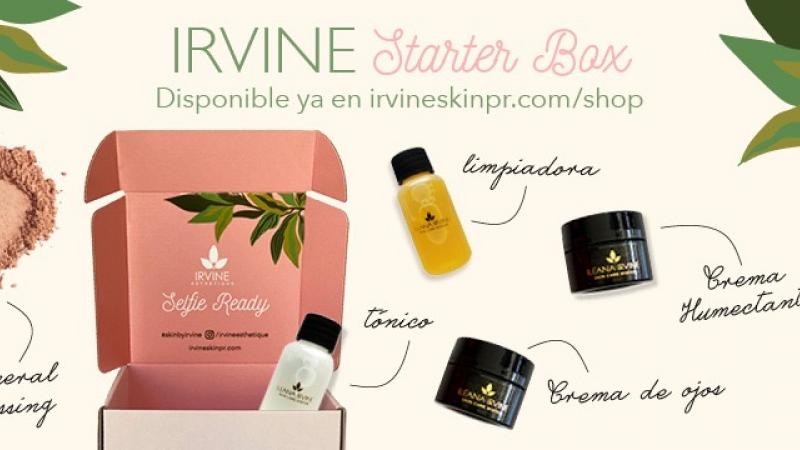 Project Description
Over fifty years ago, in 1962, Ileana Irvine fused science, practicality, and individuality to create a unique, results-oriented skincare methodology.
Taking her own personal experience with skin difficulties as her motivation, she opened one of the first esthetic clinics in the United States and the first of the Caribbean. Laying down the foundation for three generations of women empowering others to obtain their goals and be their own kind of beautiful.  
Our staff trained with our exclusive system guide each client on their journey to achieving the skin of their dreams and give them the necessary tools to treat their skin within their climate and lifestyle.  
Today, Ileana's vision is combined with three generations of tradition and excellence are looking to share our products and experience with people on the "mainland" and beyond. Latina/o/x are underrepresented in the beauty world and we at Irvine aim to change that. We are a line created by Latinas for the world, who are dedicated to inclusion and representation. With your help, we can bring Latina/o/x skin care to the mainstream and show the next generation they can do ANYTHING!
Updates
The Campaign FAQs
Frequently Asked Questions:
Where are you located? 
We are located in Guaynabo, Puerto Rico. A suburb of the capital city of San Juan.
Where you affected by hurricane Maria?
Yes! Everyone on island was impacted in one way another from the hurricane. Our business, was closed for two months! There were no generators on island. We found one that was meant to be used in a residence. The parts needed to convert it were not on island. I actually flew all the way to NC in search of the parts needed and brought them back in order to be able to have power and open our business. The power did not return until November. We ran for about a month and a half on that converted generator. That was perhaps our biggest challenge. 
What's different about your brand?
We are among the few brands completely  Latina run, in addition to that, our message has always been one of empowerment "Be your own kind of beautiful". We keep in mind our clients lifestyle and goals to create a regimen that is tailored to them ensuring success!
Why have 6 products in your routine if you'll only REALLY use 3?! With help for our amazing staff we can target your products so you can get the best results within your lifestyle. 
Monetary Contribution
0 Supporters
Select this reward
Rewards
Monetary Contribution
0 Supporters
Select this reward