Baraka Women are producing face masks to distribute in Nairobi's many slums.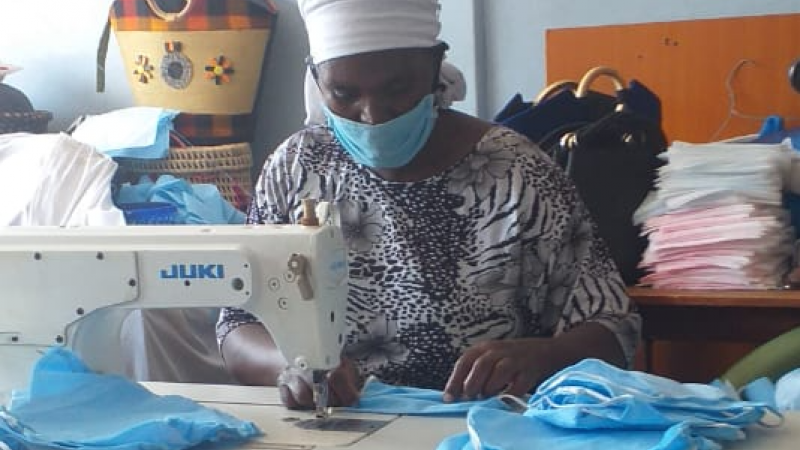 Project Description
A COVID-induced pivot into profit-making with the heart of African women.
Our business, Baraka Mtido, is part of the solution to halt the steady advance of COVID 19 in Kenya.
Baraka Mtido: a woman-managed Kenyan business that makes surgical-quality and reusable face masks,  potentially employing hundreds of women from Nairobi's slums
Initial Successes:   Baraka Mtido completed an initial order for 4000 masks from the Kenyan Government. The company is receiving active support from Kenya National Federation of Jua Kali Associations, a champion of small businesses in Kenya, and the Kenya National Chamber of Commerce, representing members in negotiations with Government.
What's Needed:  Seed capital to expand work areas, buy more sewing machines, and hire and train more women to sew.  The initiative has received $5,000 to purchase sewing machines and materials for masks.   A donor has committed to match up to $10,000 of new capital to position Baraka Mtido as a leading PPE provider now, and as a major textile products company post-pandemic.
Updates
The Campaign FAQs
Frequently Asked Questions:
This is a collaboration of Baraka Women's Center and Women's Centers International.
All funds raised are tax deductible.  WCI EIN 45-4275269
Monetary Contribution
0 Supporters
Select this reward
Rewards
Monetary Contribution
0 Supporters
Select this reward