Bandit Coffee - Your newest choice in Luxury Coffee with Low Acidic and healthy benefits.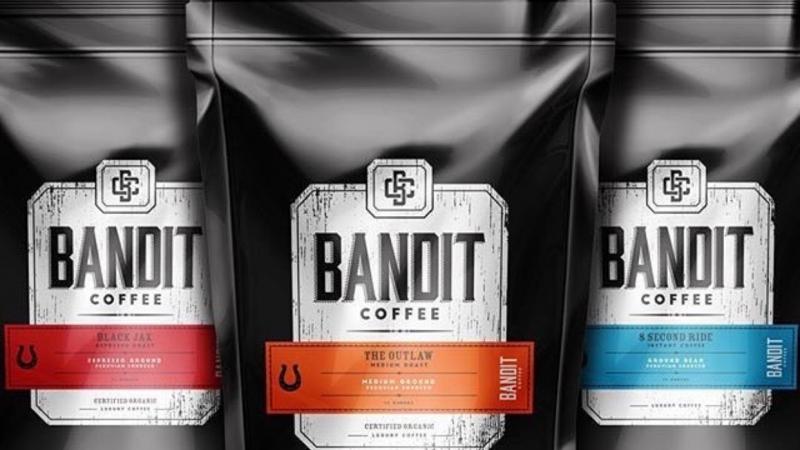 Project Description
Thanks for clicking on the Bandit Coffee IFundWomen Page!
So take a seat and let's get into why you should be a BANDIT!
Bandit coffee was created with "No Rules". It was created by the working man for the working man. I knew I wanted to create a Luxury brand coffee. Let's go back to where Bandit was nearly just a glimmer in our eyes nearly 2 years ago. My boyfriend and I met in Scottsdale, Arizona and shared a mutual love for a few things. We both wanted to build a company, were ecstatic about entrepreneurship and loved coffee but wanted good coffee. We would start and end our days with some sort of coffee. The more and more coffee we drank, the more we realized that some of the issues or tastes I exhibited were from coffee. What is wrong with the coffee? Why does my belly burn? The bad burnt aftertaste, acid reflux, and bitterness were tough to swallow but I knew I loved coffee and continued to drink it. Where can I find good coffee and why is good coffee so hard to find? After weeks of research and networking I realized that most coffee companies mass produce their beans to satisfy us but in doing so, they lose the quality, the flavors, aroma and freshness that we all expect and deserve. Why change if the quality trend is so low? And that's where Bandit began. A luxury brand coffee for those who desire more from their "cup of joe."
We source our beans from the mountains of Peru, where they are shade grown and are Certified Organic. We also went as far as becoming certified Fair Trade to ensure the families we work with are treated well. We process our beans carefully by wet processing them as they enter the small batch roasters which preserves the natural flavors, and remains low acidic and has a lasting freshness. The beans are carefully roasted and upon packaging, we have a proprietary packaging where all the oxygen is removed from our bags, nitro flushed packaged to preserve freshness and aroma of our coffee up to a year!
We are now one year into officially selling online in the business and things are quickly growing. We sourced coffee beans from the mountains of peru (which we felt were the best tasting) and topped that by finding shade grown coffee cherries. From the way we grow, pick, process and roast our coffee, we are able to maintain our coffee to be one of the lowest acidic blends on the market. This relieves any burnt after taste bitterness, acid reflux or an upset stomach Bandit brings you a smooth delicious tasting coffee.
So why am I on IFundWomen? Because I want to get people to understand that there is a low acidic coffee on the market, not all coffee is bitter. Now I don't want to be the next "coffeeshop", but I am striving to grow a luxury brand coffee where people can enjoy their coffee, be healthy and not have to worry about that bitterness. As we grow in 2018, we have a few things in store to build Bandit and get you brewing it in your current Keurigs and coffee makers. But to do this, we need your help. Bandit strives to provide a organic healthy low acidic coffee to you. But we also want to be sure we provide for the environment. We are aware of the current wastes with the non-biodegradable plastics from high consumed "cups". We are looking to create a eco-friendly pod that would replace or fit into the current coffee makers on the market. Here is the list we plan on conquering with the funds:  
1- Environmentally friendly product to reduce the waste of unnecessary waste when it comes to brewing coffee.
2- A line of healthy option flavored coffee syrups and additives
3- Building wholesale accounts within grocery stores.
4- Building our online presence
Updates
The Campaign FAQs
The great opportunity with becoming a backer or backing Bandit Coffee is that there are zero risks. We are already an established and trademarked brand and have inventory so the backer will receive their return on your investment immediately. Being already an established brand with a positive growing reputation you can rest assure that your relationship with our brand will be lasting and continue as we develop and expand. We want all our backer to be apart of the Bandit family. No Bandit left behind.
The only risk and challenges we face as our company are
Monetary Contribution With No Reward
0 Supporters
Select this reward
15.00 USD
$15
1 bag of coffee - thank you on all social media sites
0 Supporters
Select this reward
50.00 USD
$50
$50 2 bags of coffee 1 6pack cold brew thank you on all social media sites
1 Supporter
Select this reward
100.00 USD
$100
$100 2 bags of coffee - 1 6 pack cold brew and 40% off all coffee for the season and a thank you on all social media sites
0 Supporters
Select this reward
250.00 USD
$250
$250 4 bags of coffee - 2 6 pack cold brew and 40% off coffee for a full season and a thank you on all social media sites
0 Supporters
Select this reward
500.00 USD
$500
$500 5 bags of coffee 2 6 pack cold brew 40% off all coffee for a full season free coffee every month for 6 months (1 per month) and a thank you on all social media sites
0 Supporters
Select this reward
Rewards
Monetary Contribution With No Reward
0 Supporters
Select this reward
15.00 USD
$15
1 bag of coffee - thank you on all social media sites
0 Supporters
Select this reward
50.00 USD
$50
$50 2 bags of coffee 1 6pack cold brew thank you on all social media sites
1 Supporter
Select this reward
100.00 USD
$100
$100 2 bags of coffee - 1 6 pack cold brew and 40% off all coffee for the season and a thank you on all social media sites
0 Supporters
Select this reward
250.00 USD
$250
$250 4 bags of coffee - 2 6 pack cold brew and 40% off coffee for a full season and a thank you on all social media sites
0 Supporters
Select this reward
500.00 USD
$500
$500 5 bags of coffee 2 6 pack cold brew 40% off all coffee for a full season free coffee every month for 6 months (1 per month) and a thank you on all social media sites
0 Supporters
Select this reward