made for women who workout, by women who workout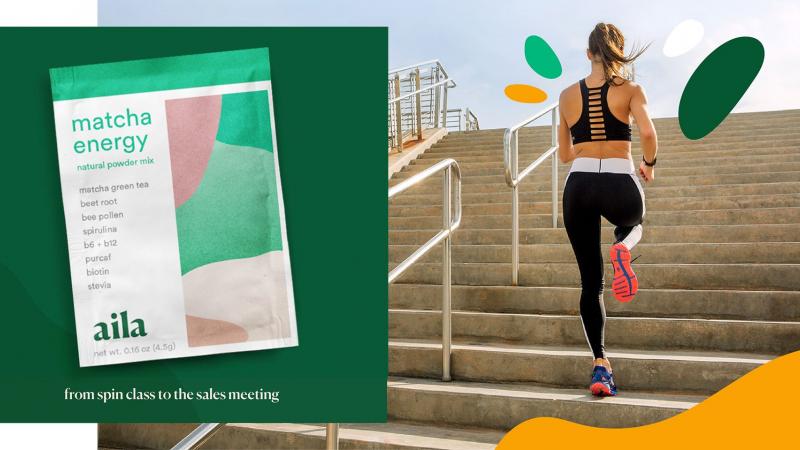 Project Description
Mission:
Aila is a female founded and focused supplement company aiming to alleviate the skepticism and general mistrust around fitness supplements.
Ok that sounds great, but what's the real problem?
Ever walked into a GNC or supplement isle and walked right out? Us too. I'm Katie, a professional millennial woman in NYC that frequents the 7AM workout class before heading into her 9-6. With little time for coffee (snooze button anyone?) I became hellbent on finding a pre-workout supplement that was not only convenient, but that I could feel good about putting in my body. What I found was a ton of seemingly male centric products, with ingredients and marketing focused around body building and zero brands I connected with as a woman. Where was my Soul Cycle of fitness supplement? That's where Aila was born. We've created approachable, trustable, gym-bag stashable supplements for the professional woman balancing wellness.
But what's the opportunity?
I'm so glad you asked! Last year, the global wellness market hit $4.2 trillion, with 79% of women in the US using a supplement of some kind. With the recent boutique fitness boom (121% over the last five years), as well as our own research, we've found an inherent connection with the amount of active women 18-34, and their lack of trust around the fitness supplements available to them on the market.
In comes Aila! By getting back to the basics, we've curated supplements from a lifestyle perspective, building a brand from the community level among active women.
Whatcha looking for?
We are seeking $100K to scale:
Marketing
Leadership team (heads of product, marketing and supply chain)
Product suite
Strategic wholesale partners
Events & Trade
Thank you for your time! Aila has become my passion ever since I discovered the underserved and under-innovated area of this market. I hope that you'll consider supporting our mission.
Updates
The Project FAQs
What are Aila's ingredients?
Glad you asked! Aila is a natural supplement made with extra care around stimulants. Our pre-workout/energy formula, coming in matcha & peach flavors, contains:
matcha: boosts metabolism, burns calories, detoxifies. a smooth energy boost with no crashes.
bee pollen powder: boosts immune system and reduces inflammation
beet root powder: high in nitrates, allowing oxyen to pass more easily to muscles, helping to lower blood pressure and curb fatigue
vitamin B6: supports brain function and mood improvement
vitamin B12: supports central nervous system and memory
spirulina: antioxidant superfood, can help lower cholesterol
purcaf: clean caffeine - organic, nonGMO, GRAS
stevia: natural sweetener supporting weight loss
Where can I buy Aila?
Monetary Contribution
0 Supporters
Select this reward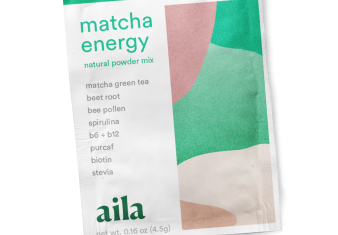 150.00 USD or more
free year long subscription to aila!
one 8 pack of matcha energy delivered monthly for a year ($250 value!)
30 Left
0 Supporters
Select this reward
Rewards
Monetary Contribution
0 Supporters
Select this reward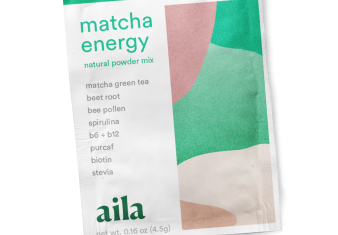 150.00 USD or more
free year long subscription to aila!
one 8 pack of matcha energy delivered monthly for a year ($250 value!)
30 Left
0 Supporters
Select this reward