Vitiligo is the first thing people see, when they see us. I wrote a children's book to inspire the world and individuals with Vitligo.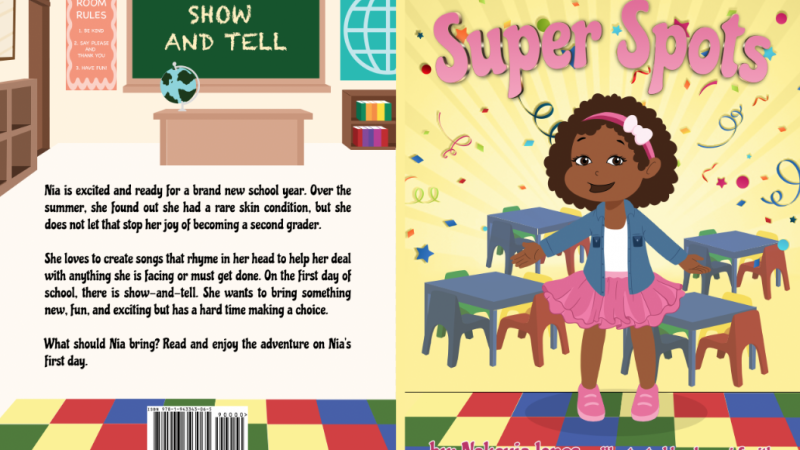 Project Description
​​​​​​I wrote a children's book called "Super Spots" about a young girl named Nia.  She is in second grade and has a rare skin condition called Vitiligo. 
The book will be released on November 23, 2019.  I would like to do a 50 state tour in the Untied States visiting schools, organizations and libraries to educate children about the skin condition Vitiligo and spread awareness.  My book will also be translated into other languages as Vitiligo affects all races.  
Then, I would like to create a doll that looks like my character Nia, so children with Vitiligo will have a doll that represents their skin condition.   
I am looking to self-publish my books and they won't be listed on Amazon or Barnes and Nobles as the profit is too low for authors. I need the backing so that I can continue to print books in large quantities and share with as many schools in the Unites States, then other countries as possible.  
My team consist of my mother and I who will be driving across the 50 states to promote, inspire and sell the book.  
Updates
Monetary Contribution
0 Supporters
Select this reward
Rewards
Monetary Contribution
0 Supporters
Select this reward