We are a platform for collaboration with a heart for socially responsible production and consumption.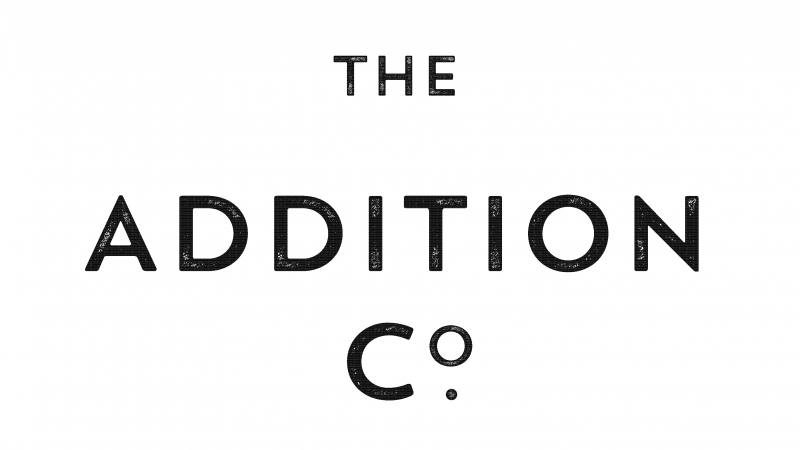 $0
pledged of $35,000 goal
Support now
Project Ends on March 3, 2019
Project Description
The Dream: to develop a hybrid company that would branch out into two sectors: a for-profit (The Addition Company) and a non-profit (The Addition Coalition) that would seamlessly work together to restore hope in the lives of women and children living in communities of need.
The Addition Company (for-profit) would be the engine that drives the efforts of The Addition Coalition (non-profit) for our long term visions/goals.

Vision & Mission Statements: The Addition Co. exists to harness the creative potential of individuals and businesses for positive and impactful social change. We are a platform for collaboration with a heart for socially responsible production and consumption.
We exist to utilize the power of the marketplace for social impact around the globe, by creating bridges between producers, consumers, and uncharted territories.

I have just returned to the Los Angeles after spending a year overseas in Iraq. During my time in Iraq, I have had the privilege of working with IDP and refugee families—mainly women and children. It did not take long for my heart to break for the women here in this nation. Every day, I would ask them, "What did you do today?" The one answer I received over the course of the year has been: "Nothing." Cooking, cleaning, watching TV and passing time on their phones—this is the extent of the daily lives of the women in Iraq.
Dealing with life as a refugee in a culture that already puts so many restrictions on women, so many women live without hope. There is nothing they look forward to. Whatever dreams or ambitions they had managed to hold on to have been wiped out by the harsh realities of daily life. In the midst of this seeming hopeless-ness, I found myself thinking, "I have to do something to bring back hope and joy in their lives." So over the year, I began to look for opportunities—open doors in this society to restore the lives of the countless women hidden and silenced behind closed doors. 

Another community in need in this nation are the children. At the early age of 12 and up, many children in this nation are working instead of going to school. Instead of sitting in a classroom, many children spend their times doing odd-end jobs to provide for their families.

The Challenge: Countless capable and strong women have no opportunities to become a vibrant part of the community's economy—and children are paying the price.
The Hope: Provide job opportunities for women in this nation, allowing them to become financial providers for their families and in return, their children would be able to go to school.
Over the year, I have met so many skilled seamstresses, knitters, etc. here in Iraq. I know there is a large pool of talent waiting to be tapped into in this nation.
The Pilot Project: start a clothing line, utilizing the skills of the women/artisans and the raw resources in Iraq. simultaneously creating a program to have our working women send their children back to school. 

As the mission statement reads, "We are a platform for collaboration." This is truly what we hope to be. We hope to have countless of emails flooding our inbox from various orphanages, shelters, communities, projects in need of help- from all different parts of the world. And by this point, se hope to have amazing connections with various designers/brands who are willing to collaborate to help raise awareness and the necessary funds or items needed to aid our causes. And through each collaboration, we hope that the fashion industry will begin to be seen, not only as just a materialistic multi billion dollar industry, but rather as an industry that holds the potential to use its presence to create change in the world. 
Thank you for your interest and support! It is much appreciated! 
Updates
Monetary Contribution
0 Supporters
Contribute
Rewards
Monetary Contribution
0 Supporters
Contribute