Improving Lives for Children and Families with Autism.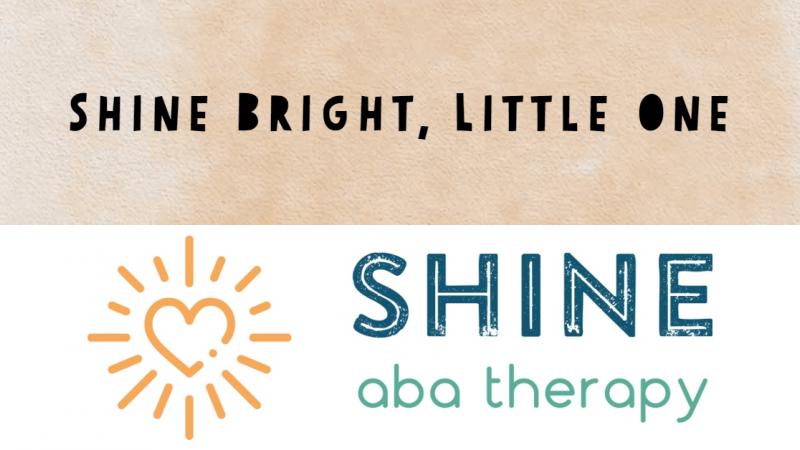 Project Description
At Shine ABA Therapy, we believe in high-quality ABA treatment that is effective and long-lasting.  Our company's mission is to provide these treatments to a large population that needs our services, and those who are getting services are often being treated by clinics where quality control is lacking.  Sure, these big clinics may have swanky offices, but that means there is a lot of overhead, the employees are overworked, and their clients are underserved. A majority of clinics have months-long waitlists for children newly diagnosed, which is a detriment to the child.  Early intervention has been proven to be successful. 
Shine ABA can help create a revolution in the world of applied behavior analysis by taking on the big-guys and saying that quality, effective treatment is more important that increasing the bottom line. We provide ABA treatment, parent training/coaching, behavior plans, social skills training and many other services.  As roughly 1 in 5 children have been diagnosed with autism and many of these children have multiple skill deficits in at least one area (social skills, adaptive skills, verbal behavior, etc.).  There are many children who need these services, and Shine ABA can fill these spots. 
While I am the only employee of Shine currently, my plan is to grow to a full clinical team within one year.  The funding we receive will be used to buy equipment, recruit and train employees, as well as set-up a small clinic where we can provide 1:1 and group therapies.  
As a working mother of two young daughters, I need to set an example of what women can do if they are smart and work hard to achieve their dreams.  The funding received will help me realize my dream, bringing countless children and their families hope and a shiny, bright future. 
Thank you for taking the opportunity to learn about my passion and vision for a future.  Your funding is not only helping me and my daughters, but hundreds of children and their families. 
Sincerely, 
Cassandra Milliken
Owner/Founder of Shine ABA Therapy
Updates
The Campaign FAQs
Frequently Asked Questions:
Where are you located?
South Orange County.  We are starting local, and as the company grows, so will our area that we can provide services. 
What is your background?
I have a masters in education from Arizona State University with an emphasis on Applied Behavior Analysis.  I am currently in school to obtain my doctorate in Psychology (PsyD) from Southern California University.  I have over 10 years of experience working with ASD children in school, clinic, home and community settings, with over 6 years of that experience managing ABA cases. 
Monetary Contribution
0 Supporters
Select this reward
Rewards
Monetary Contribution
0 Supporters
Select this reward