Help launch health clinic & publish cookbook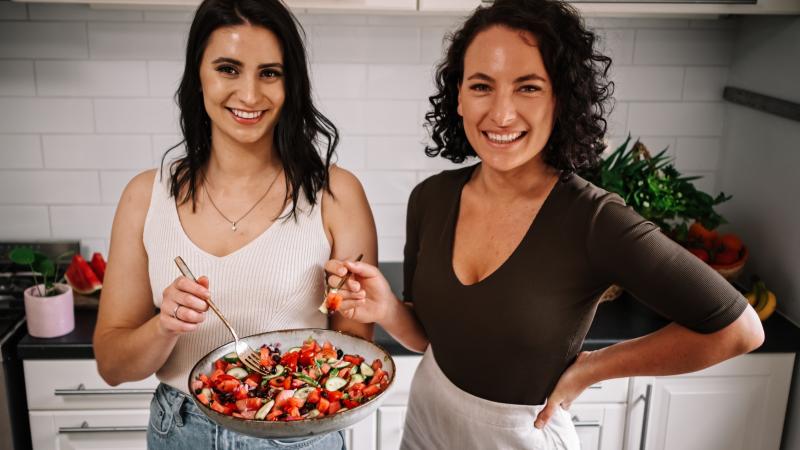 Project Description
An online multi-modality complementary health clinic founded by naturopath Lily Zurlino and nutritionist Anushka Malcolm. Bare Health Studio aims to make holistic health care accessible to people with busy lifestyles.  The goal of the business is to educate clients to use evidence-based nutrition and naturopathy principles for the prevention and management of acute and chronic illness through one-on-one consultations, health article writing and recipe development. 
Bare Health Studio is an online consulting business, taking the trouble out of seeking professional help by bringing the consult to the client's home to save them time in their busy lives.  The business understands modern-day needs. We specialise in providing convenient service with short consultations.  Our treatment plans are achievable and easily integrated into daily life- with the goal of making healthy living the new normal. 
Bare Health Studio has identified a growing market, with Natural medicine growing by 3.1% in Australia over the last year.  The industry is burgeoning, supporting the Australian's decision to seek preventative healthcare and management.   With the rising prevalence of disease there is an increased opportunity for a nutritionist to tap in the increasing markets.  
We have identified the perfect target market, Millennials and young professionals, who have grown up with on-demand entertainment, and crave convenience in any new product or service. We offer convenience through our online platform. 
We are seeking funding to pay for the overhead cost involved in starting our online clinic as well as to fund the publication of our cookbook.
Start-up costs:
Insurance $336.48 per year per practitioner

Website hosting $200 per year

Business name registration $36 per year

Better Clinic App Clinic $468 per year

Registration with Australian Traditional-Medicine Society $300 per year per practitioner 

Foodzone software $99 per year

Instagram advertising advertisement $1000

LightRoom photo editing services $250

Business cards $200
Cookbook:
Whole health Guide
Healthy food recipes 

Platform to build a meal plan using recipes

Nutrition basics outlined 

Healthy lifestyle principles outlines 

Easily implemented nutrition and naturopathy tips and tricks
The benefits to the consumer this product will provide clients with the foundation to living a healthier lifestyle. It will be a great resource for clients looking to accompany an individualised treatment plan and for those who cannot afford an individualised treatment plan it will provide a basic framework and inspiration to living a healthier lifestyle. 
Publishing quoted at $2795
We appreciate you support and contribution to our business.
Warm regards,
Bare Health Studio 
Lily Zurlino and Anushka Malcolm
Updates
Monetary Contribution
0 Supporters
Select this reward
Rewards
Monetary Contribution
0 Supporters
Select this reward