Online Women's Boutique, Created by a current College student. Seeking capital for start-up costs.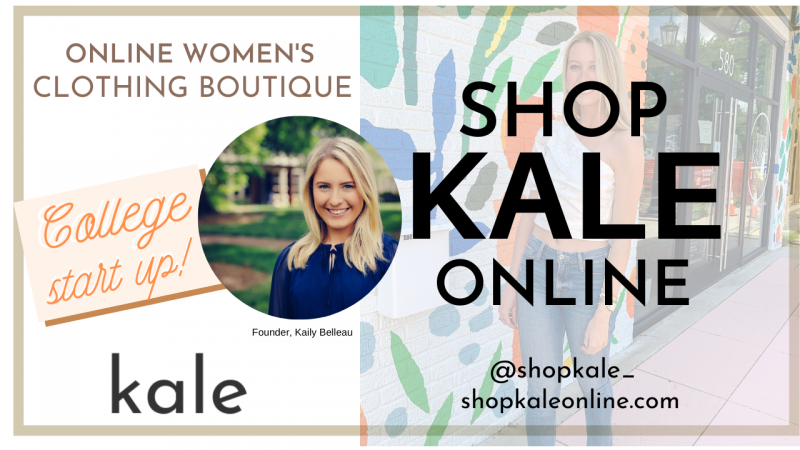 Project Description
 Life is fun so why not make it Kale!
WHAT WE DO: Provide College women with clothes at College girl prices! We are taking away the hassle spent searching through expansive online marketplaces. We are providing a curated collection with a specific audience, a specific socio-economic class. We provide the looks they want, on an online and social media platform that's targeted to the lifestyle they desire to lead, and fulfilled by the clothing and products we offer. We don't want our clothing prices to hinder our kale girls wealth and success building so we offer competitive and affordable prices so they can focus on becoming a #girlboss
TARGET AUDIENCE AND MARKET SIZE: Kale targets college-aged (18-25) women.
As of 2019 56% of all college students are female which gives us 10.9 million females to target. 
College students had $574 billion in spending power in 2018.
2019, College students spent a combined $21 billion on clothing and shoes
2018, they spent about $3,435 on clothes and makeup over the course of their time in school                                                                                                                                                        
WHY WE NEED YOU: I am seeking funding for start-up costs to build inventory and start marketing campaigns.
I am a college student with limited capital. I am starting Kale off of a couple of week's pay, along with the money I have made off of sales so far. At the rate I'd like to expand, I don't have the capital to do so.
KALE TEAM 
Founder and Buyer, Kaily Belleau 
Director of Finances, Allison Barber
Business Operations, Madi Lochstampfor
Thank you so much for your interest in Kale! We are excited about our future and are so grateful you see potential in supporting us! Life is fun so why not make it Kale!
Updates
The Campaign FAQs
Frequently Asked Questions:
Start-up Date? 07/10/2020
Who is Kale? Also known as Kaily, I am a 21-year-old college student! 
Monetary Contribution
0 Supporters
Select this reward
Rewards
Monetary Contribution
0 Supporters
Select this reward