Creating an interactive, fun space for mothers and kids to bond through fitness by way of dance, cardio, music, and strength based exercise!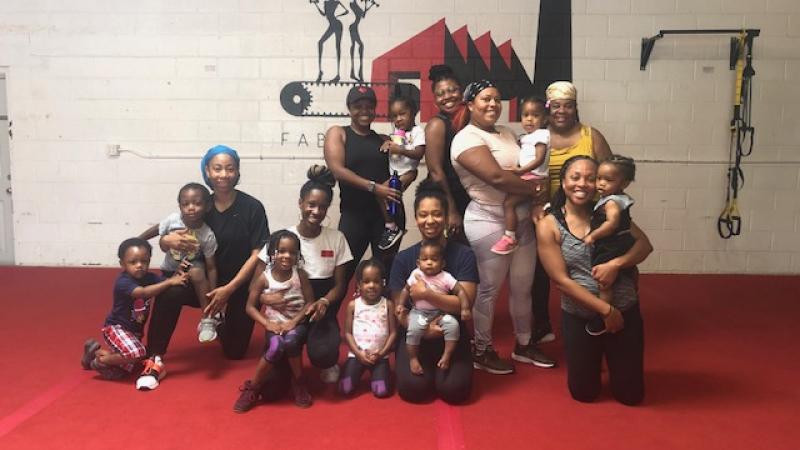 Project Description
The mission of AlphaBabe Fitness (ABF) is to educate and facilitate online and in-person programs/ events to help mothers and kids get active and learn the importance of health and fitness from withing the family as its basis. Mommy and Me fitness is important for AlphaBabe Fitness because postpartum mothers shy away from fitness due to not having the time or babysitter for their kids to focus on working out. Whereas I am solving the problem by implementing a safe and fun environment for both mom and kid to interact and workout together. 
The market size currently is large due to health and nutrition being of importance today in society. There is an overwhelming interest in women to help their kids live healthier. With diet plans and different workouts being created, fitness and nutrition is expanding in the market at a rapid rate. 
ABF is all about interacting and really helping mom feel great about herself after having a child again. Additionally, fitting time in with the child helps with bonding, playtime, and education. Mothers will be able to teach their child through fitness at the same time of creating time for themselves to workout and play with their child. 
ABF is seeking funding because having a solid space for women and children in the community to come into and feel safe and free helps reduce women feeling uncomfortable with a gym setting, helps women feel safe with bringing their children to a space created just for them, and helps women build a support setting amongst other women who identify with them.
Currently, ABF is a 1 person team ran by Dominique Quarles.
ABF is excited to create a safe and fun space for women and children. With your help we get the opportunity to bring awareness to health and fitness within the family and our community. With better awareness, we can build Mommy and Me fitness into something grand for kids to become out leaders in living healthier and fit all over the country. 
Updates
The Campaign FAQs
Frequently Asked Questions:
Q: What is AlphaBabe Fitness currently?
A: Online fitness program helping Moms postpartum and event community hosting Mom and Me fitness class
Monetary Contribution
0 Supporters
Select this reward
Rewards
Monetary Contribution
0 Supporters
Select this reward