Meraki CBD & Skincare products are curated to reduce stress, anxiety, and reduce physical pain. Proudly made in the USA.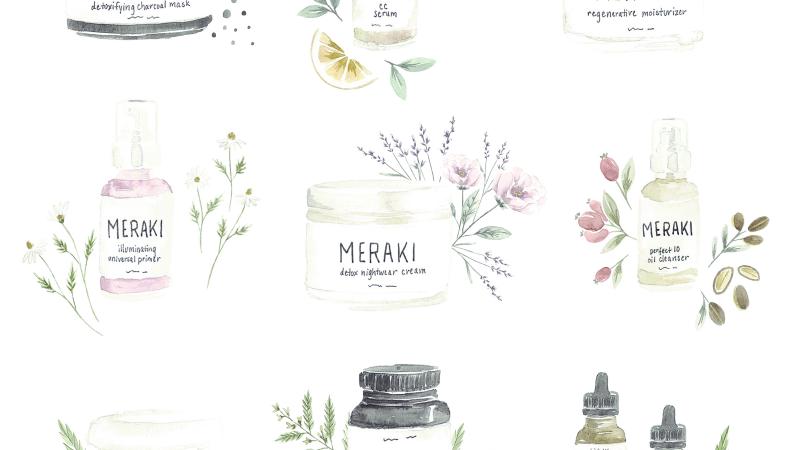 Project Description
What is the mission of your company or project? Meraki's mission is to provide retailers and consumers the highest quality CBD in the United States at an affordable price. 
Describe the problem you are solving. The problem Meraki is solving is educating the public on the powerful medicinal effects on CBD while also providing fast and easy access to various types of CBD products all grown and manufactuered in the U.S.
What is the market size/opportunity? CBD is one of the most exciting markets in the world because its potential for growth is enormous.

Cannabidiol is one of the 100+ identified compounds in the cannabis plant and is known for not producing the intoxicating 'high' associated with THC.

This is one of the main reasons why the CBD market size is set to continue soaring.

CBD oil's market size will touch 2,177.99 million in the U.S. by 2023 at 36.36% CAGR.
Why are you seeking funding and how will you spend the funding? This funding will allow me to promote Meraki through expensive traditional advertising methods as Facebook, Google, and all social media platforms do not currently allow CBD. The funding will also support another team member, a CBD expert who will educate all Meraki customers via blog and newsletter. Additionally, I am seeking funding to provide higher CBD dosages in all of my products, and to provide a full CBD line containing: CBD skincare, CBD massage oil, CBD edibles, CBD tea, and CBD isolate. 
Who is on your team? Meraki is run by myself, Athena Kavis and by my lovely project manager Veronica Rodriguez. 
Updates
The Campaign FAQs
Frequently Asked Questions:
What exactly is CBD? CBD (Cannabidiol) is a non-psychoactive cannabinoid associated with numerous health and wellness benefits. All Meraki CBD products are infused with broad spectrum CBD derived from select hemp cultivated in Colorado and Kentucky. Our products contain no THC. 

Do your products contain THC? The hemp-derived CBD used in our products contains no THC.

How should I ingest CBD Oil? The best way to ingest the tincture is by placing the desired quantity of drops under your tongue using the dropper and hold the CBD oil in place for a minimum of 60 seconds. The 60-second hold allows for absorption via the blood vessels underneath your tongue – efficiently bypassing first-pass metabolism. Once 60 seconds has passed, swallow the CBD oil.

What's your recommended dosage? 

General Health: 2.5-15mg CBD (orally) daily

Chronic Pain: 2.5-20mg of CBD (orally) daily

Epilepsy: 200-300mg of CBD (orally) daily

Movement Problems Due to Huntington's Disease: 10mg of CBD per kg of body weight daily for six weeks (orally)

Sleep Disorders: 40mg-160mg of CBD (orally) daily

Schizophrenia: 40-1,280mg of CBD (orally) daily

Glaucoma: A single sublingual CBD dosage of 20-40mg (>40 mg may increase eye pressure)

How fast will CBD cure my pain? It's not a miracle cure. Regardless of whether the right dosage of CBD will work for your body or not, it's important to understand that CBD oil is not a miracle cure. Don't expect to take a few drops and, Voilà, you're cured. The effects of CBD oil are not instant, and people constantly make the same mistake – they use CBD for a short period, expecting it to cure them instantly, and when it doesn't work they complain and ask for a refund. CBD can take time to work and similar to your health issues, it won't happen overnight. The key is finding the right dosage.

What's the best way to take CBD? Meraki offers oral and topical CBD products.

1. Our capsules and CBD oil take 1-2 hours to start feeling any effect. If you don't like the taste of CBD oil, our capsules are the perfect solution. They're easy to take and easier to monitor your dosage.

2. Our 300mg CBD Pain Cream is great for aches and pains. Be sure to let your skin absorb it before washing it off.

Is CBD addictive? Based strictly on chemistry, CBD is not addictive. Cannabidiol is not physically addictive in the same way substances like heroin, cocaine, alcohol, opiates, benzodiazepines, and related substances can be. Further, CBD cannot produce any physical withdrawal symptoms in and of itself upon cessation of use.

 
Monetary Contribution
0 Supporters
Select this reward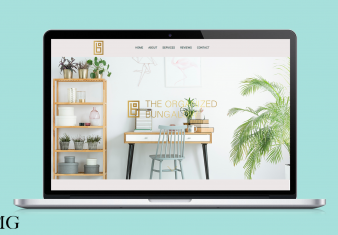 500.00 USD
Meraki Gold
Thank you for supporting Meraki! This reward includes a gift certificate on our website for the following:
1x Meraki 300mg Pain Cream
1x Meraki 500mg CBD Oil
1x Meraki 300mg CBD Capsules
1x Custom website by Kavis Management Group (valued at $1,000+)
5 Left
0 Supporters
Select this reward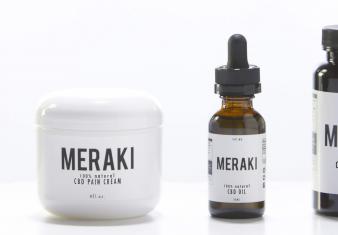 150.00 USD
Meraki Silver
Thank you for supporting Meraki! This reward includes a gift certificate on our website for the following:
Meraki 300mg Pain Cream
Meraki 500mg CBD Oil
Meraki 300mg CBD Capsules
Meraki CC Serum
Meraki Detoxifying Charcoal Mask
4 Left
0 Supporters
Select this reward
75.00 USD
Meraki Bronze
Thanks for supporting Meraki! We will send you a gift certificate for our website for the following gifts:
1x Meraki 300mg Pain Cream
1x Meraki 500mg CBD Oil
1x Meraki 300mg CBD Capsules
500 Left
0 Supporters
Select this reward
Rewards
Monetary Contribution
0 Supporters
Select this reward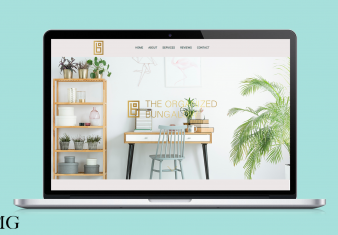 500.00 USD
Meraki Gold
Thank you for supporting Meraki! This reward includes a gift certificate on our website for the following:
1x Meraki 300mg Pain Cream
1x Meraki 500mg CBD Oil
1x Meraki 300mg CBD Capsules
1x Custom website by Kavis Management Group (valued at $1,000+)
5 Left
0 Supporters
Select this reward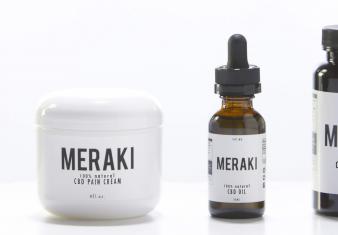 150.00 USD
Meraki Silver
Thank you for supporting Meraki! This reward includes a gift certificate on our website for the following:
Meraki 300mg Pain Cream
Meraki 500mg CBD Oil
Meraki 300mg CBD Capsules
Meraki CC Serum
Meraki Detoxifying Charcoal Mask
4 Left
0 Supporters
Select this reward
75.00 USD
Meraki Bronze
Thanks for supporting Meraki! We will send you a gift certificate for our website for the following gifts:
1x Meraki 300mg Pain Cream
1x Meraki 500mg CBD Oil
1x Meraki 300mg CBD Capsules
500 Left
0 Supporters
Select this reward