Supporting and promoting undiscovered artists who are only seen for their disabilities or disadvantages.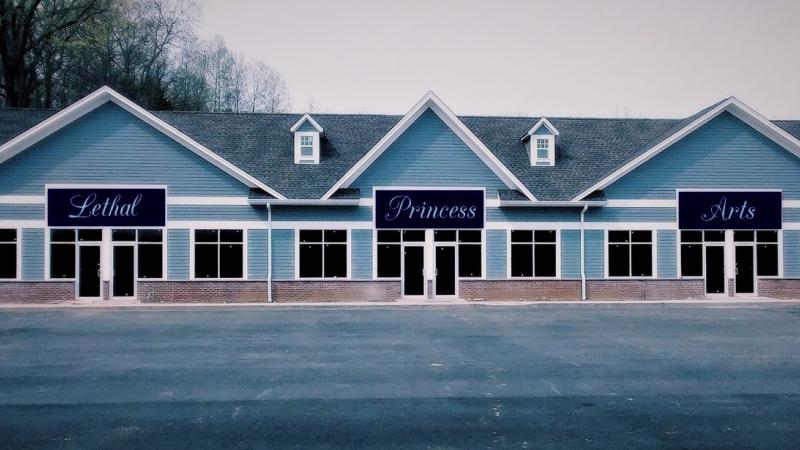 $ 0
pledged of $ 760,000 goal
Project Description
Thank you for your interest in the Lethal Princess Disordered Arts Project: "Is it still art if no one sees it?". I hope you appreciate what LPA has to offer. 
Lethal Princess Arts is much more than an art gallery; it's an opportunity for disadvantaged artists who otherwise would never be discovered. LPA a special type of art gallery, specifically designed to support and promote other artists like myself; extraordinary artists who can't afford exhibition fees and costs, as well as those with mental and physical disabilities or personality disorders, who have trouble engaging in the established protocols of exhibiting artwork in traditional galleries. Too many extraordinary artists are underappreciated due to lack of exposure, simply because they either can't afford to show their art in the proper venues, or are hindered in exhibiting and promoting their own work due to disorders and disabilities. Lethal Princess Arts is committed to polishing and promoting the diamonds overlooked in the dirt.
Lethal Princess Arts (Studio and Gallery) is not just a proper brick and mortar venue to exhibit my own work, but also a free/affordable platform for other extraordinary artists who struggle in particular ways in finding viable methods of exhibiting their artwork. LPA is the solution for the disadvantages and barriers which disabled, disordered, and impoverished artists encounter in the tireless pursuit of exhibiting artwork. 
In addition to exhibiting my own artwork, and that of other impoverished, disordered, or disabled artists, LPA will also host weekly live events, in which both local and web audiences can watch the artists create, myself included. LPA will have a program designed to invite schools to host field trips to LPA, with the hopes of inspiring young potential artists, particularly those in unknown crisis home environments. You never know who will be inspired by positive outside influences. Art can heal the pain no one can see; as art heals both the artist and the viewer.
Any funds raised in this campaign will be used to secure the minimum (two year) lease on an art gallery in Brookfield, CT, as well as preparing (stretching) and displaying my own artwork over 60", and materials for new works to fill 2/3 of the gallery. (The remaining 1/3 of the gallery is strictly for supporting and promoting other undiscovered impoverished, disordered, or disabled artists.)
The LPA team will ultimately be comprised of myself (artist, curator, and owner), an experienced framer, a gallery manager (experienced in art gallery accounting), an overnight security guard, a maintenance person, and someone to handle all the advertising campaigns, social media accounts (for Lethal Princess Arts, Kristen Brown Artist, and Lethal Princess Music), as well as maintaining the LPA website. CEILTRIM and Steelyard will also be part of the team, promoting Kristen Brown artwork to homeowners, and industry professionals such as interior designers. Since LPA will be regularly hosting various types of high volume events, both weekly and monthly, a full time experienced events planner will also be on staff to co-ordinate with charities, schools, and artists. 
Great things happen when good people help those who help others. Please consider elevating this project, so LPA can elevate other impoverished, disordered, and disabled artists.
Thank you for taking the time to review my campaign. If you have any questions regarding my project or mission, please contact me via email or phone. 
Updates
The Project FAQs
Frequently Asked Questions:
Monetary Contribution
0 Supporters
Contribute
Rewards
Monetary Contribution
0 Supporters
Contribute