Quality creative assets for women bloggers, influencers and creative entrepreneurs.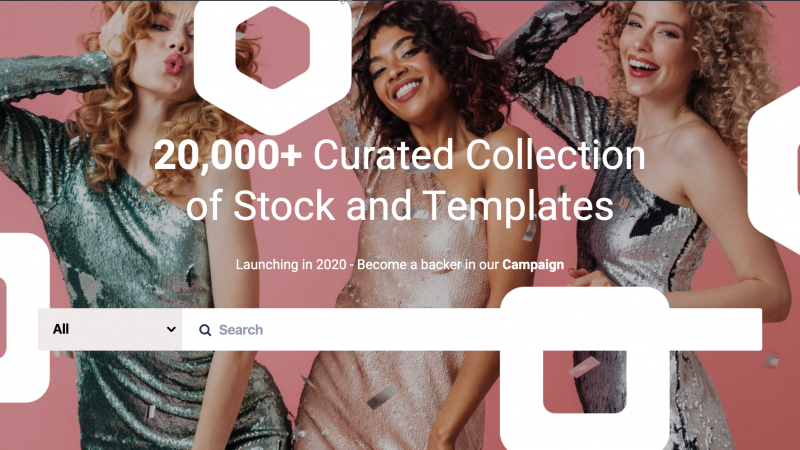 Project Description
We are in the information age, and many women are pursuing entrepreneurship by creating a blog, running an online boutique, or being an influencer on social media.
Stock
As a designer, I found we do not have a centralized place online to cater to a diverse set of women. Many stock companies are listening, but they want to charge us ridiculous prices, or we are left searching the web for hours looking for quality images.
I want to help alleviate the constant searching and create a space not just to find stock, but a curated collection with styled assets.
We will have over 20,000 vectors, illustrations, and photographs. Subscribers will have the premium option to download images with background removal, color changes, filters, and effects, so they don't have to hire a professional designer for prep. This will give them a better chance at creating their own professional design.
Fonts
We also will feature an 800 curated font collection that is free for commercial use. Many designers and developers rely on Google Fonts and do not explore free font directories well we searched them and pulled 800.
Templates
The template business for WordPress has been saturated, and it can be challenging to promote a theme when it is not on a major platform such as Envato's Themeforest or Creative Market. This is not necessarily true since we can give free themes in the WordPress repository. This strategy works well if the theme is built with a page builder such as Elementor. We want to create another marketplace for WordPress themes on forherstock.com
Why Us
The most significant difference between other companies and us is we are women designing for women; our themes are not going to be generic! We will implement web 3.0 technologies where we have overlapping elements and free positioning.
Fonts, stock, and templates are not only what we will be selling. We also want to cross-sell some of the designs on stationery items and clothing.
In our pitch deck and business plan, you can see how we would use the funds. After one-time costs, email marketing blasts, and contractor salaries, the bills are less than $1000 a month.
If you help launch forherstock.com, you will not regret the investment, and you will take part in revolutionizing media for women, thank you.
Updates
The Campaign FAQs
What does your company do? 
We sell graphics and templates for women.
Where will your company be in 5 years? 
Brick and mortar with full-time designers and developers. We want to be one of the largest creative sites for women.
Why did you choose this idea? 
My web clients always complain about having to find stock and templates for their businesses.
Why is this a good idea, right now? What changed in the world? Why wasn't this done a few years ago? 
1. There are very few quality competitors in the market. 2. There does not exist a centralized place for (stock and templates) marketed towards women. 3. The price is reasonably low and many companies do not know how to design or market to our niche demographic.
How far along are you? What's your biggest obstacle? 
I have the website completed, but I need content and capital for batch processing images, marketing, and legal.
Who competes with you? What do you understand that they don't? 
All stock companies targeted only towards women, portfolio sites and theme developers.
How will you make money? 
web design services, subscriptions, affiliate programs, merchandise, and ads
100.00 USD
Unlimited Acess
We will award access to our curated collection of stock images and templates.
0 Supporters
Select this reward
Monetary Contribution
0 Supporters
Select this reward
Rewards
100.00 USD
Unlimited Acess
We will award access to our curated collection of stock images and templates.
0 Supporters
Select this reward
Monetary Contribution
0 Supporters
Select this reward