We create opportunities for women in Nicaragua to start their own catalog-based business, joining them in their quest for financial freedom.
Project Description
What is the mission of your company or project?
We exist to empower women. We sell wholesale beauty products to starting female entrepreneurs at no upfront costs but rather with the catalog dynamic. Our ladies use our portfolio of products to offer them to their friends and families, they submit their orders, collect the products from our warehouse, deliver, and then proceed to pay their Invoices. 
We import beauty products from the United States to Nicaragua. In 2017 we started producing our own products with our registered trademark "P&M". A milestone! We had a vision before any crisis hit us, that was to become the first Latinamerican Mary-Kay. To become leaders on catalog-based sale of beauty products. Our vision still hasnt changed and with all our heart we are fighting our way as a women owned business to continue in the pursue of that vision.
Our Founder at our store-location
Describe the problem you are solving
We are creating economic opportunities for women who do not have access to loans by providing products at competitive prices. Particularly during these most challenging times, a significant amount of ladies are looking for new ways of making money. That is where we come. We are closing the gap for economic freedom between men and women. As a result, we are seeing many of our ladies succeed as the sole providers of their homes, and as the owners of new businesses.
We also support these women with free workshops and training on digital marketing, customer service, leadership and personal development. As we identified there was an overall need of training for entrepreneurs in Nicaragua we started a sociel enterprise, We Empower. Now we partner with several organizations and projects to provide training at no cost for entrepreneurs in our country and internationally. You can read more of our collaborations meant to foster the entrepreneurial spirit in our country in this link:
https://alasparavolar.press/category/eventos/
What is the market size/opportunity?
As of now, we have served around 350 women owned businesses scaterred accross the country. We take pride in serving these hard working women and to be a supplier of high selling products.
In the 2005 economic census, our city head (Chinandega, Chinandega-Nicaragua) only showed a population of 121,793 people. Out of this, 51% are females, and 78.5% live in urban areas. There is a GREAT chance to impact women's lives. People here know the meaning and value of hard work and resilience. 
What is your company/product about and how does it solve the problem? 
We sell 15+ beauty brands including our own RT "P&M". Our products are mid-quality, low-priced beauty products ranging from makeup (eyeliners, eyeshadows, foundations, etc) to beauty tools (combs, tweezers, sponges, brushes). As they are low-priced, the products are accessible for the business ladies to purchase and for their potential customers to acquire. These products have a high turnover rate and are proven to provide a great standard of quality. We allow them to purchase on-demand, meaning whatever product their customers request we facilitate the sale without asking for high initial investment. This way our entrepreneurs avoid the accumulation of unsold inventory, avoiding any potential loss as well. Those entrepreneurs who qualify are granted T-20 credits to acquire products. These ladies are the ones who have succeeded the most. 
Why are you seeking funding and how will you spend the funding?
In 2008 our country went through a strong socio-political crisis which directly impacted our sales and operations. Our debt continued to accumulate and our sales hit the zero-mark. Through adopting strict cost-saving measures we managed to continue our operations even at a loss. Our founder managed to get a remote HR Job which eased the burden of debt on the company and has helped diminish the most recent impact of the COVID crisis. We are now pursuing to get fully back on track through the purchase of inventory to increase our catalog offer. Around $900USD will be spent on purchasing a Cloud POS/Inventory Software to make our operations more 'on-the-go' and the rest will go strictly to the purchase of inventory. The more inventory we have, the better chance our entrepreneurs have to succeed on their businesses, and here is where we need your help. 
The 2008 socio-political crisis in our country and the 2020 covid crisis caused us to decapitalized. We took many measures in order to survive as moving fixed personnel to part-time, cutting costs, pausing all paid advertising on social media, pausing our influencer marketing projects, reestructuring our debt with the banks and reducing our work schedule.
We are joining this crowdfunding effort in order to fund our day-to-day operations so we continue in the market and we may shift from barely making it to growth.
Who is on your team?
Kenia Peña-Founder and Strategist
Julisseth Perez-Community Manager
Luz Marina Bordas-Instore Sales Person
Yorline Saldaña-Instore Sales Person and Inventory Clerk
In the name of the hundreds of women we have impacted through the creation of opportunities at some moment, I want to thank you. We have a moral commitment to nurturing the confidence of our fellow country-women, to support them on their path to success and grow. Even the smallest of contributions is well received and will be used in the most honest and transparent possible way. 
Support us in continuing to grow alongside our hardworking young Nicaraguan female entrepreneurs.
Sincerely,
Kenia Peña
Founder of P&M
Updates
The Campaign FAQs
Frequently Asked Questions:
How can I contact the founder?
Please refer to the following email addresses:
So is the business fully located in Nicaragua?
Yes, and we are happy to provide proof of existence through documents or video calls as well as testimonials from our customers.
What other impact are you causing in your country?
We provide free training on relevant topics to the business ecosystem ranging from Social Media Strategy, Branding, Innovation, Sales, Customer Service, and Pricing. We created a non-profit named "We Empower" where we seek the support of local organizations in order to deliver this training to our lady entrepreneurs. Our aim is to provide education and tools at no cost in order to plant a seed on the development of our country. 
Monetary Contribution
0 Supporters
Select this reward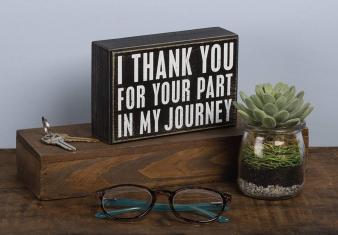 150.00 USD
Thank You Decor
This beautiful Thank You table decor is our token of love and appreciation for being part of our journey in supporting a great number of women in Nicaragua looking to earn some money for their families.
We appreciatte you, and we want to show you We Care as well.
5 Left
0 Supporters
Select this reward
Rewards
Monetary Contribution
0 Supporters
Select this reward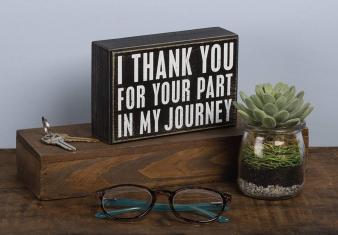 150.00 USD
Thank You Decor
This beautiful Thank You table decor is our token of love and appreciation for being part of our journey in supporting a great number of women in Nicaragua looking to earn some money for their families.
We appreciatte you, and we want to show you We Care as well.
5 Left
0 Supporters
Select this reward