Women sharing best products, services, & workplaces in partnership with the companies & organizations that love us.
$5,252
pledged of $10,000 goal
Support now
Project Ends on December 31, 2019
Project Description
ElleRate's mission is to amplify women's voices and choices as the VIPs we are in the consumer marketplace by giving us a place to discover, review, share, and support the wide world of products, services, and workplaces that best elevate us and reflect our values. 
On ElleRate, women consumers (who account for 83% of all consumer spending) and our partner consumer businesses and nonprofit women's empowerment organizations team up so we can all win bigger.
Women are the primary purchasers, not only for themselves, but for their families, households, and extended networks of coworkers and friends. ElleRate estimates that about 36 million women in the U.S. are unapologetically aligned with our message and mission and primed to become early adopters.  
ElleRate is a review site that provides women with a fun and easy way to voice what we want in exchange for our prized business...so that both women and the businesses and nonprofits that love us can reach new heights.
ElleRate is seeking funding for additional marketing resources to spread the word of our mission and message to a wider audience.
Michelle Moore, Founder/CEO of ElleRate, is a solopreneuer. But she couldn't have done it without the incredible Kayla Luebke of KL Graphic Design and Developer, Scott Reimels. And a phenomenally generous team of advisors, including Michael Lawless and Ajit Rao of Clip Interactive, Joyce Higashi, formerly of Oracle, Inc., Liam Griffith of USAA, and Emmett Donohue of many successful Silicon Valley ventures.
After her years in senior corporate marketing positions, Michelle transitioned to business ownership, where she spent 14 years selling products directly to women while equipping a team of 200 female business owners with tools for greater confidence, skills, and success.
During this time, she gained a wealth of knowledge about what women really want in exchange for our prized business, and what types of support we need in order to prosper.
Putting these insights into action in her own business was key to Michelle's ability to generate personal sales in the Top 5% each year and build a Top 1% sales organization.
This inspired Michelle to forge a way for female consumers, consumer companies, and women-elevating organizations to make more beautiful commerce together on a broader scale...with women's voices and choices at center stage.
Michelle has been married for 26 years. She and her husband have two wonderful children whom they have thoroughly enjoyed raising, and they're currently preparing for "empty nesthood."
THANK YOU for partnering with us to spread the word about ElleRate, and for showing up to create a world where women and girls are given the VIP treatment we deserve. LET'S DO THIS!
Say It with Swag (on sale thru May 20)
$25
Monetary Contribution
$51
featured reward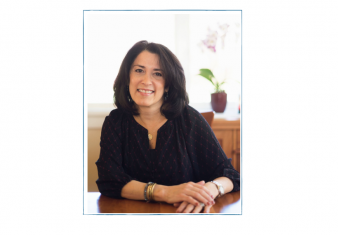 $25
Elevate Your Impact
* In this 45-minute session, branding expert Stephanie Cenedella will help you present your clear and unique brilliance to the world so you can maximize both your personal and professional impact. 
* Our exclusive, campaign-supporter only badge will be shown next to your product & service reviews on ElleRate
* We'll thank you on our Facebook, Instagram and email campaign updates, as well as on our site at launch (August 1)
3 Left
0 Supporters
Select this reward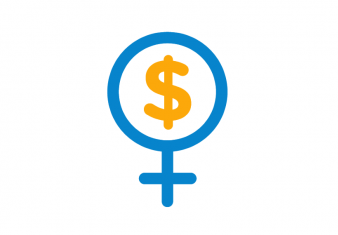 Monetary Contribution
10 Supporters
Contribute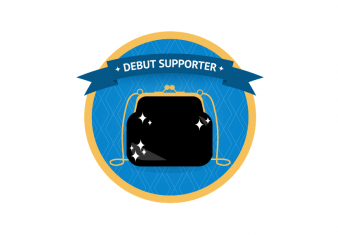 $10
ElleRate Supporter w/ Badge to Prove It
* Our exclusive, campaign-supporter only badge will be shown next to your product & service reviews on ElleRate
* We'll thank you on our Facebook, Instagram and email campaign updates, as well as on our site at launch (August 1)
1 Supporter
Select this reward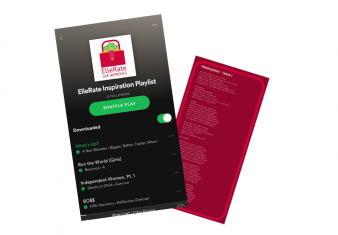 $15
Sing It, Sister
* ElleRate Inspiration (Spotify playlist): The songs and lyrics that have kept the ElleRate fire burning. Prepare to belt. 
* Our exclusive, campaign-supporter only badge will be shown next to your product & service reviews on ElleRate
* We'll thank you on our Facebook, Instagram and email campaign updates, as well as on our site at launch (August 1)
5 Supporters
Select this reward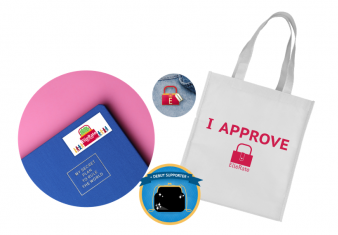 $25
Say It with Swag (on sale thru May 20)
* I APPROVE eco-friendly Tote Bag
* I APPROVE Enamel Pin
* ELLERATE YOUR VOICE Sticker, perfect for your laptop or water bottle (limited edition, 4"x2," outdoor-safe)
* Our exclusive, campaign-supporter only badge will be shown next to your product & service reviews on ElleRate
* We'll thank you on our Facebook, Instagram and email campaign updates, as well as on our site at launch (August 1)
35 Left
5 Supporters
Select this reward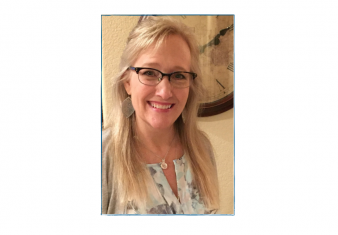 $25
Imagine That
* Laura Steele will expertly and compassionately guide you through this amazing meditation, where you will lean on your emotions to better understand how to connect with the ones that serve you and disconnect with the ones that don't. 
* Our exclusive, campaign-supporter only badge will be shown next to your product & service reviews on ElleRate
* We'll thank you on our Facebook, Instagram and email campaign updates, as well as on our site at launch (August 1)
2 Left
1 Supporter
Select this reward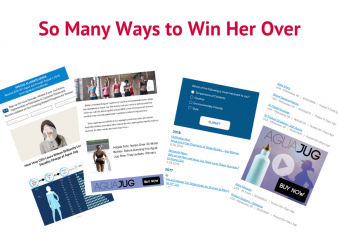 $25
Showcase Your Love
* One Month SHOWCASE PROFILE subscription on www.ellerate.net. Promote your own business to female consumers or gift this subscription to your favorite female-elevating consumer company or nonprofit women's empowerment organization
* The banner ad for your business (or for your selected gift recipient) will be featured in rotation on ElleRate's home page for 30 days post-launch (August 1-31)
* Our exclusive, campaign-supporter only badge will be shown next to your product & service reviews on ElleRate
* We'll thank you on our Facebook, Instagram and email campaign updates, as well as on our site at launch (August 1)
22 Left
3 Supporters
Select this reward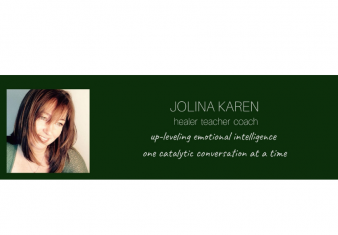 $25
Listen Up to Level Up
* In this 60 minute, potentially life changing session, the gifted Jolina Karen will teach you the structure of a Catalytic Conversation, give you ideas for how to stay present in emotional situations, and help you find just the right words to not only survive, but thrive.
* Our exclusive, campaign-supporter only badge will be shown next to your product & service reviews on ElleRate
* We'll thank you on our Facebook, Instagram and email campaign updates, as well as on our site at launch (August 1)
10 Left
0 Supporters
Select this reward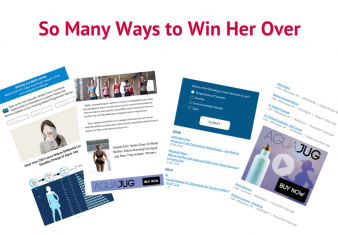 $25
Showcase Your Love x 3
* 3 Month SHOWCASE PROFILE subscription on www.ellerate.net. Promote your own business to female consumers or gift this subscription to your favorite female-elevating consumer company or nonprofit women's empowerment organization
* The banner ad for your business (or that of your selected gift recipient) will be featured in rotation on ElleRate's home page for 30 days post-launch (August 1-31)
* Our exclusive, campaign-supporter only badge will be shown next to your product & service reviews on ElleRate
* We'll thank you on our Facebook, Instagram and email campaign updates, as well as on our site at launch (August 1)
10 Left
0 Supporters
Select this reward
$375
Super-ElleRate That
* 12 Month Showcase Profile subscription for your own business or a consumer business (B2C) or nonprofit women's empowerment organization (WEO) of your choosing
* Exclusive, campaign-only "Debut Supporter" badge will be shown next to your product & service reviews on ElleRate
* We'll thank you on our Facebook, Instagram and email campaign updates, as well as on our site upon launch (August 1)
4 Left
1 Supporter
Select this reward
Rewards
featured reward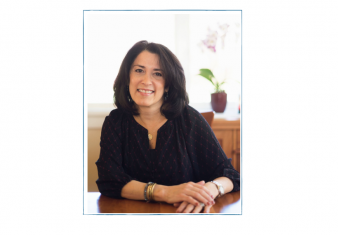 $25
Elevate Your Impact
* In this 45-minute session, branding expert Stephanie Cenedella will help you present your clear and unique brilliance to the world so you can maximize both your personal and professional impact. 
* Our exclusive, campaign-supporter only badge will be shown next to your product & service reviews on ElleRate
* We'll thank you on our Facebook, Instagram and email campaign updates, as well as on our site at launch (August 1)
3 Left
0 Supporters
Select this reward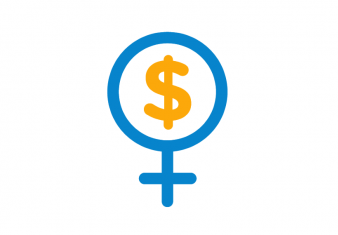 Monetary Contribution
10 Supporters
Contribute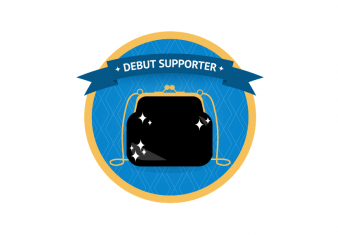 $10
ElleRate Supporter w/ Badge to Prove It
* Our exclusive, campaign-supporter only badge will be shown next to your product & service reviews on ElleRate
* We'll thank you on our Facebook, Instagram and email campaign updates, as well as on our site at launch (August 1)
1 Supporter
Select this reward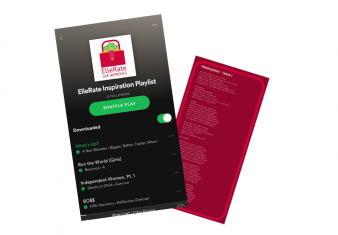 $15
Sing It, Sister
* ElleRate Inspiration (Spotify playlist): The songs and lyrics that have kept the ElleRate fire burning. Prepare to belt. 
* Our exclusive, campaign-supporter only badge will be shown next to your product & service reviews on ElleRate
* We'll thank you on our Facebook, Instagram and email campaign updates, as well as on our site at launch (August 1)
5 Supporters
Select this reward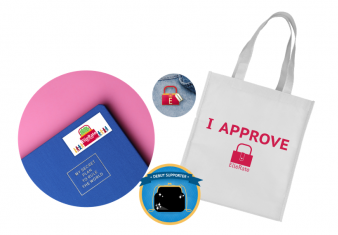 $25
Say It with Swag (on sale thru May 20)
* I APPROVE eco-friendly Tote Bag
* I APPROVE Enamel Pin
* ELLERATE YOUR VOICE Sticker, perfect for your laptop or water bottle (limited edition, 4"x2," outdoor-safe)
* Our exclusive, campaign-supporter only badge will be shown next to your product & service reviews on ElleRate
* We'll thank you on our Facebook, Instagram and email campaign updates, as well as on our site at launch (August 1)
35 Left
5 Supporters
Select this reward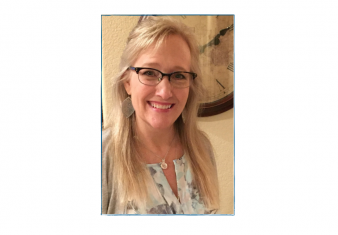 $25
Imagine That
* Laura Steele will expertly and compassionately guide you through this amazing meditation, where you will lean on your emotions to better understand how to connect with the ones that serve you and disconnect with the ones that don't. 
* Our exclusive, campaign-supporter only badge will be shown next to your product & service reviews on ElleRate
* We'll thank you on our Facebook, Instagram and email campaign updates, as well as on our site at launch (August 1)
2 Left
1 Supporter
Select this reward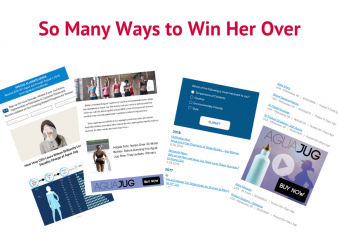 $25
Showcase Your Love
* One Month SHOWCASE PROFILE subscription on www.ellerate.net. Promote your own business to female consumers or gift this subscription to your favorite female-elevating consumer company or nonprofit women's empowerment organization
* The banner ad for your business (or for your selected gift recipient) will be featured in rotation on ElleRate's home page for 30 days post-launch (August 1-31)
* Our exclusive, campaign-supporter only badge will be shown next to your product & service reviews on ElleRate
* We'll thank you on our Facebook, Instagram and email campaign updates, as well as on our site at launch (August 1)
22 Left
3 Supporters
Select this reward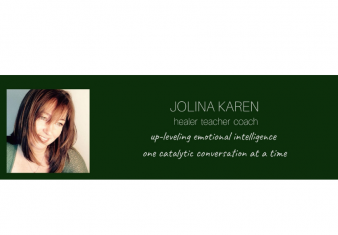 $25
Listen Up to Level Up
* In this 60 minute, potentially life changing session, the gifted Jolina Karen will teach you the structure of a Catalytic Conversation, give you ideas for how to stay present in emotional situations, and help you find just the right words to not only survive, but thrive.
* Our exclusive, campaign-supporter only badge will be shown next to your product & service reviews on ElleRate
* We'll thank you on our Facebook, Instagram and email campaign updates, as well as on our site at launch (August 1)
10 Left
0 Supporters
Select this reward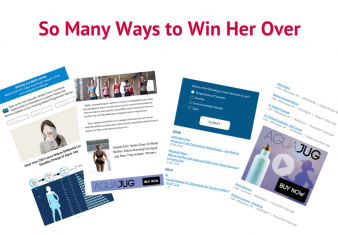 $25
Showcase Your Love x 3
* 3 Month SHOWCASE PROFILE subscription on www.ellerate.net. Promote your own business to female consumers or gift this subscription to your favorite female-elevating consumer company or nonprofit women's empowerment organization
* The banner ad for your business (or that of your selected gift recipient) will be featured in rotation on ElleRate's home page for 30 days post-launch (August 1-31)
* Our exclusive, campaign-supporter only badge will be shown next to your product & service reviews on ElleRate
* We'll thank you on our Facebook, Instagram and email campaign updates, as well as on our site at launch (August 1)
10 Left
0 Supporters
Select this reward
$375
Super-ElleRate That
* 12 Month Showcase Profile subscription for your own business or a consumer business (B2C) or nonprofit women's empowerment organization (WEO) of your choosing
* Exclusive, campaign-only "Debut Supporter" badge will be shown next to your product & service reviews on ElleRate
* We'll thank you on our Facebook, Instagram and email campaign updates, as well as on our site upon launch (August 1)
4 Left
1 Supporter
Select this reward