Kick-start the realization of a dream! DREAM BIG LITTLE GIRL!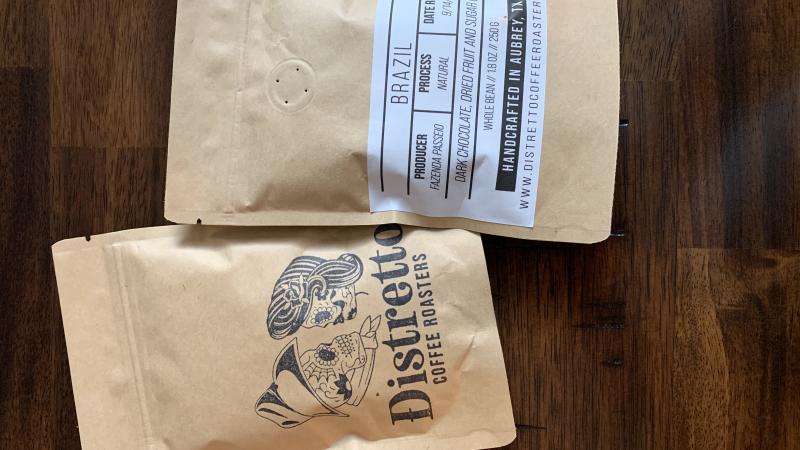 Project Description
My

MISSION

is to realize a dream of one day opening my own coffee bar/café and creating a legacy for our children that they can be proud to call their own one day.
DISTRETTO: (dih stret oh) adj, That intense feeling you experience when you realize there is no more coffee in the house.
The first step in that process is getting my hands on a larger capacity coffee roaster (5lb roaster would be ideal) and used horse trailer to rehab into the perfect coffee truck/trailer! We'd also like to make this trailer GREEN by installing solar panels to power all equipment.
Each coffee roast we release will be in honor of people we love. Examples:
Flower Child - My mom, the hippie at heart.
Cop Coffee - My dad, he spent 30 years as a police officer.
Warrior - In honor of the veteran's we know and love.
Once I'm established through the coffee truck/trailer I'd like to find the perfect spot for my coffee bar/café. Goals for the shop: BYOM (bring your own mug) which can be stored by us for return visits, live music on Friday and Saturday nights, homemade baked goods and hang local artwork from artists at the community college and high schools nearby.
This funding is my stepping stone to the ultimate dream of having a brick and mortar coffee bar/café.
Funding will be put toward larger coffee roaster, shed to serve as workshop, horse trailer purchase and rehab, espresso machine, coffee grinder, coffee maker, point of sale systems, marketing initiatives - signage,  pre-opening inventory, and goods.
Coffee Truck/Trailer Inspiration
Coffee Roaster
MEET THE OWNER
Nicole - Owner of Distretto Coffee Roasting
MEET THE FAMILY/SUPPORT COMMUNITY
Robert – Idea guy, dream weaver and Hubby
Robert Jr - Son and constant cheerleader!