Protection you can rely on!!
Underwear for extra protection for men, women and toddlers. For active people for incontinence or menses.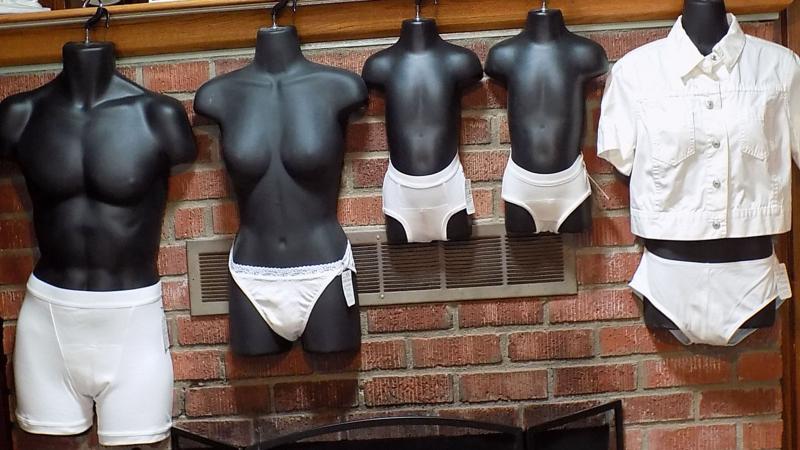 $0
pledged of $100,000 goal
Project Description
Besties are underwear for extra protection for incontinence and/or menstruation. Available for men, women and toddlers.
Actual underwear that can be washed and reused made with very soft material so you want to wear them. Instead of diapers for active seniors or other adults with bladder issues or for that monthly friend. More discreet so nobody knows you're not wearing regular underwear since they are regular underwear with a built-in pouch. What goes in that pouch? Your choice of 4 materials, 3 can be washed and 1 has to be thrown away after each use. Very simple to use.
The Project FAQs
Frequently Asked Questions:
Is it difficult to place or remove the inserts?
No. All you have to do is take the material and insert it into the pouch and make sure it fits properly by placing your hand around the pouch fitting it as you go. Anyone can do it even with arthritis..no pain.
Can you wash the inserts?
Yes.You can wash 3 of the inserts; batting #1, terrycloth and the sponge. Batting #2 has to be thrown away after each use. A glove and bag will be provided with each pair for saving or throwing away materials after each use.
featured reward
$50
Receive the pair of your choice, any size or style
All available sizes are as follows:
Men Day or Night 32,34,36,38,40,42,44
Women Bikini either style or Boyshort   4,5,6,7,8,9,10,11
Boy or Girl  2T-4T
2000 Left
0 Supporters
Select this reward
Monetary Contribution
0 Supporters
Contribute
Rewards
featured reward
$50
Receive the pair of your choice, any size or style
All available sizes are as follows:
Men Day or Night 32,34,36,38,40,42,44
Women Bikini either style or Boyshort   4,5,6,7,8,9,10,11
Boy or Girl  2T-4T
2000 Left
0 Supporters
Select this reward
Monetary Contribution
0 Supporters
Contribute