The purpose of this capital raise is to
- 2X the size of my business
- 3X our community impact
- 4X the number of jobs we create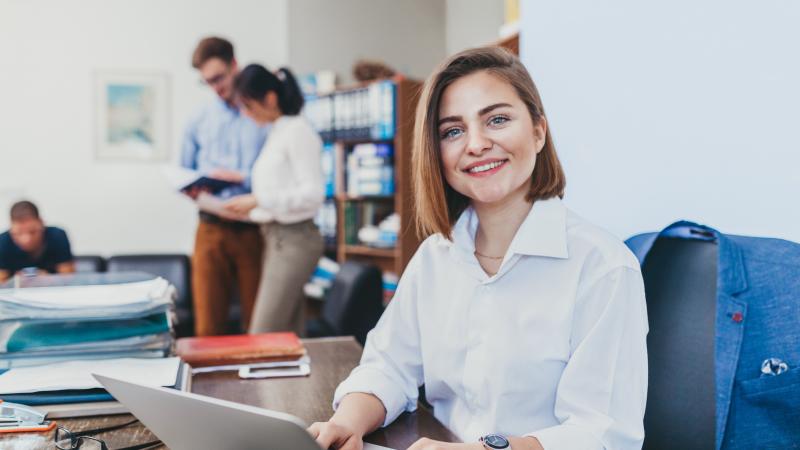 $0
pledged of $600,000 goal
Project Description
Our mission is to elevate the lives of entrepreneurs by reducing the pressure and noise of office operations.  
We create shared office spaces designed to elevate and energize businesses. We target companies outside the US to open offices and create jobs in New Jersey.  
Our revenue growth:
2016: $250,000
2017: $440,000
2018: ~$900,000
We are self-funded.  My husband and I have poured our savings into the business.  We believe that with this expansion program we will 3X our Revenue to $3M to $4m in 2019 and $7m to $8m by 2020.  
We have 4 Lines of Business
Coworking Spaces
Conference / Meeting Rooms
Corporate Training Rooms
Virtual Offices
The Business Problem: International Funded startups that have reached the second phase of their journeys find it hard to create a firm foothold in the US.  
First, it is a challenge to rent, furnish and manage office space
Second, it is a challenge to attract and retain talent and clients
Third, it is a challenge for them to scale
We help the clients we serve with fully furnished office space as if they were at their home country.  We provide a full menu of services such as IT support, community/networking opportunities, sales training, wellness and more. 
The Markets in which we operate
Our goal is to bring international companies operating in the Blockchain, Biotech, Robotics and Artificial Intelligence Space to worksocial. Our dream is to create 100 new jobs by 2021. 
Currently, we rent about 8000 sq feet of space.  We want to expand to 16,000 sq feet by 2021. This funding will be used for expansion, sales and marketing. 
Our Team
Natasha Mohan, ceo co-founder
Shantanu Mohan, cfo co-founder
Jane Dadlani, Director of Training Venue
Sylvia Marchokov, Community Director
David Cabrera, Director of Virtual Offices
Contractors:
Alta Garcia
Angel Gonzalez
QX Accounting
Express Writers
Dragan S. 
Gratitude
Dear Sir or Madam
A little about WorkSocial. I always saw the world as a playground to make a difference in peoples lives.  When I started Worksocial it was just my husband and I.  We wanted to build a space where people could be authentic and uncover their greatness. 
No sooner than I opened like-minded souls like Silviya and Jane joined me. I could barely pay them but that did not matter to them.
We created a motive for action. Make a difference in peoples lives by creating moments of joy.  We get to do this at WorkSocial everyday.  For us WorkSocial is a platform of happiness were people get to deliver their art into the world, by connecting to their purpose, creating more are and growing by giving it away.
WorkSocial | A Happiness Company
Connect | Create | Grow
The Project FAQs
We believe in transparency so if you have questions please reach out and we can send you any information you need to make a decision. 
Monetary Contribution
0 Supporters
Contribute
$100,000
Name a Conference Room
We will design and name a conference room after you for 1 year
0 Supporters
Select this reward
Rewards
Monetary Contribution
0 Supporters
Contribute
$100,000
Name a Conference Room
We will design and name a conference room after you for 1 year
0 Supporters
Select this reward